---
"The Energy Internet: Greener Buildings in a Networked World"

The Internet of Things is making the Invisible Visible Anywhere—The analytics of this new visibility leads to Sustainability.

Rick Huijbregts,

Vice President,

Smart + Connected Communities

Real Estate

Cisco Canada
Introducing the Internet of Things—including Sustainability
It started early 90s when businesses took on the Internet to support their marketing and drive early-adopter productivity measures into their organizations (websites, emails, extranets). When in the late 90s the consumers moved onto the Internet the World Wide Web became a place to connect, interact, and transact. The consumerization of the Internet accelerated innovation, business transformation, and subsequent growth. Just at the beginning of this last decade, approximately 400 million devices communicated over the Internet. The Network had proven to be the platform that connects people to people, people to machines, and machines to machines.

The turn of the decade marked the industrialization of the Internet. EVERYTHING is getting connected. It is estimated that, not many years from now, more than 1 trillion devices will be communicating over the Internet driving more than ½ a zettabyte of traffic over the Network. From cars, to refrigerators, to shopping carts and consumer goods, to more and more mobile devices, as well as smart meters, streetlights and light bulbs, toilets and soap dispensers, sensors, HVAC controllers [check out video from Controls & Equipment that shows the state of IP and POE controllers in the industry], and so forth—everything will be connected to the Internet of Things. There is no stopping this.
So, what does that mean to us [the building automation and real estate industry], and how does this make for greener buildings? Let's look at the benefits that an inexhaustible Networked World can have on environmental sustainability through three lenses:

SUSTAINABLE WORK
We build buildings to support the way we learn, live, work, and play. We work smarter, live smarter, learn smarter, and play smarter; why would our buildings not need to be smarter? Therefore, why don't we first explore how a Networked World can help us optimize the experience we have in our buildings? Ultimately, a building is only truly intelligent if it helps advance user experience and productivity. Mobility and business video are among the two biggest drivers that empower people to be productive anytime and anywhere. The rapid growth of tablet devices is merely proof of the increasing desire for people to have access to productivity tools, anywhere they want. It is surely transforming everything we do.

Cisco has fully embraced business video [Telepresence] to keep people out of planes and improve their individual and group productivity. Since the launch of Telepresence in 2009, the company has installed more than 1,000 video end-points across its 400-building portfolio. As of February 13, 2011, 32% of all meetings at Cisco avoided travel, saving the company $782M and 422,092 metric tons of GHG emissions. Simultaneously, the company measured $293M in productivity cost savings. The Telepresence rooms have a 63% overall average room utilization—making them among the most utilized and productive environments within our real estate portfolio. The improved means of communication (in quality, quantity, and interactions) have resulted in the shortening of sales cycles by nearly 10%. You can arguably forget about everything else in this article—Business video is Sustainability At Work.
SUSTAINABLE PLACE
Mobility, business video, and numerous other ways in which we transform the way we live, learn, work, and play has a corresponding impact on the actual space that we need. The utilization and productivity of buildings can increase dramatically. At Cisco we are measuring a 33% improvement of utilization because of the changes in the way how we work—which means that we can "do more with less"… less desks, less cabling, less floor space, less heating and less cooling. The impact of technology on design and functional programming has to be considered by any space planner and corporate real estate department. There are big savings to be had if only technology and innovation are taken into account in the planning, design, and construction phases.
SUSTAINABLE BUILDINGS
The Networked World allows us to access and address all people, systems, and devices that in their own right contribute to our carbon footprint. As we now –and only now— are able to holistically measure their impact on the environmental sustainability in real time, we find true ability to monitor and subsequently control environmental performance and outputs. THE CLOUD is giving us virtual means to consistently and continuously optimize the performance and productivity of our buildings.

It is not about building systems anymore; it is about building intelligence (or analytics). Building automation is becoming a means to an end. We can all (user, owner, operator, etc) benefit from the ability to do something more intelligent with all the valuable data that already resides in the many systems and devices within the built environment. Sustainable Buildings can extract this information and provide real-time feedback as to the necessary performance improvements that will drive down energy consumption and GHG emissions. This connectivity and interoperability between everything in our buildings can be achieved by integration and convergence onto one single IP Network—and the normalization of the many protocols in the building automation, security, and technology industries.
Convergence, integration, and inter-operability have proven to reduce energy consumption by 25%, and reduce operating cost by up to 10%.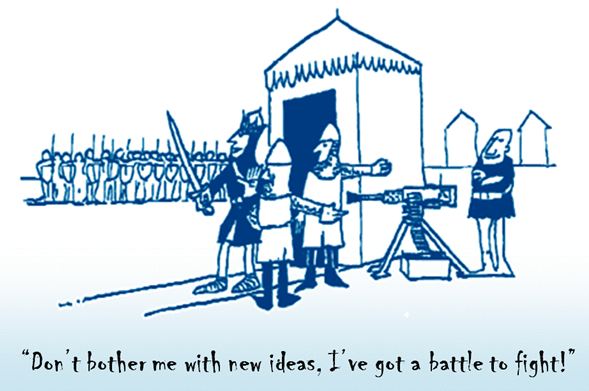 CONVERGENCE
Those that occupy real estate should consider the convergence of "work", "place", and "buildings" and seek to optimize the total rather than a part. The environmental, economic, and social benefits of energy savings, no matter how cleverly it has been achieved, may simply be dwarfed by the benefits of changing how we work, or how we use our spaces. Embrace technology and innovation to help meet the sustainability objectives.

The capabilities and technologies; the companies that can help build, install, and maintain them; and the processes by which to use them to reduce a company's—community's—, or country's carbon footprint are all there.

Nothing discussed here is "new" or bleeding edge. All it takes is a persistent owner and customer; willing and cooperative industry participants; and the appreciation that the status quo won't get us the change we need. Hmmm…did we just put our finger on the real problem the industry is facing?
---


[Click Banner To Learn More]
[Home Page] [The Automator] [About] [Subscribe ] [Contact Us]