---
Every month there is a blizzard of information contained in the emails and newsletters that cross my desk on their way to AutomatedBuildings.com. Some of this information is not in the form of any type of content we can publish but I feel I should share with you these snippets, blog bits, and url links that are about to fall off my desktop.


Free Press BACnet Success Stories is a free resource that provides a place to promote your successful projects that use BACnet in order to further knowledge and understanding of the BACnet protocol - essentially, mini case studies. Posters utilize a web form to upload the content, [narratives, photos, etc…] which is then reviewed by editors from BACnet International (primarily for errors) prior to public posting.

The National Institute of Standards and Technology (NIST) Smart Grid Conceptual Model provides a high-level framework for the smart grid that defines seven important domains: Bulk Generation, Transmission, Distribution, Customers, Operations, Markets and Service Providers. It shows all the communications and energy/electricity flows connecting each domain and how they are interrelated. Each individual domain is itself comprised of important smart grid elements that are connected to each other through two-way communications and energy/electricity paths. These connections are the basis of the future, intelligent and dynamic power electricity grid.

Building Automation Systems Market to Exceed $36 Billion in 2015 Recession and conflict always bring a re-evaluation of energy management and calls for new ways to ensure organizations and nations use energy more efficiently. The same is true in the latest downturn and it is driving significant interest and activity in the market for building automation systems (BAS).


"A converged network is a single integrated IT network and structured cabling system which supports numerous building automation applications and services," says Bradley Hemphill, Managing Director of EES.


Distributed Energy Storage Modeling Guide
Developed by R.W. Beck for Ice Energy, this 64-page guide is designed to assist utility planners and analysts in determining how to account for energy storage-equipped facilities as part of a utility's electric system analysis and planning processes.

CONTENT and Dynamic Place-based Media (free download)
Here is a gift.. This major, new industry whitepaper focused on dynamic media "Content" titled "The CONTENT of Dynamic Place-based Media - The rise of the "Content is King" Monarchy"


How Does Social Media Fit Into Your Overall Marketing Strategy?
Do you tweet? Does your company have a Facebook page? Or do you use other social media to reach your potential customers and generate brand awareness? Social media is generating a lot of buzz, so now's the time to understand how it's being used in the industrial sector. Start by downloading the newest GlobalSpec white paper.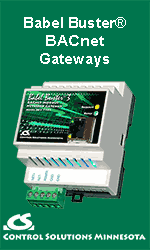 Welcome to Automation.com's portal for PROFINET.
PROFINET, an all-encompassing Industrial Ethernet for advanced manufacturing, is 'the future' for industrial networking in automation. It connects devices, systems and cells, facilitating faster, safer, less costly and higher quality manufacturing. PROFINET easily integrates existing systems and equipment while bringing the richness of Ethernet down to the factory floor

Slide Decks Now Available for AHR Expo 2011 Education Sessions!
Sessions Included:
• BACnet 101
• BACnet/Z: The First Complete Standard For Wireless Automation BACnet Intl.
• BACnet Puts the "M" in EMS BACnet Intl.
• BACnet to the Rescue: Interoperability Saves a Troubled LEED Project BACnet Intl.
• Energy Standards and Energy Efficiency with BACnet BACnet Intl.
YouTube - LonMark International @ AHR 2011
Tracy Markie, outgoing chairman of LonMark International has noted that the future of building systems seems clear. IP has become a key, pervasive element ...
100 ZigBee Smart Energy Products Now ZigBee Certified
Feb 1, 2011 – The ZigBeeŽ Alliance, a global ecosystem of organizations creating wireless solutions for use in energy management, residential, ...
Gorilla-glass maker dreams of a day made of glass : Video
Corning Inc. maker of the Gorilla Glass, which is found on the screens of a number of popular smart phones and tablets, has released an interesting promo video laying out its vision for the future of displays.

---

[Click Banner To Learn More]
[Home Page] [The Automator] [About] [Subscribe ] [Contact Us]