---
The Demise of 9 to 5

Say hello to the "non-traditional work day" and an increase in productivity


Manny Mandrusiak
Managing Creative Consultant,
4 Bravo Marketing

Contributing Editor
There was a time for us not too long ago when you got up, brushed and flossed, and then went to work for either 8 am or 9 am. Your lunch was from twelve to one, and then you went home between 4:30 and 5:00 pm. The day was done and the next four days were wash, rinse and repeat.
Then in the early 2000's something happened and I found myself a freelancer / consultant with no set working hours and day and night seemed to blur. I started working with managers and HR professionals who were adapting new practices for their corporate structure. The aim was to attract highly qualified talent from millennials without having to be burdened with the social costs of having permanent employees.

I admit that I was having a hard time with this "working at all hours' ethic". Being part of project teams that typically did not start work until I was ready to go to bed was totally new and different. The plus side to working virtually with these team members is that I got to work with some of the most talented people in North America on major projects that ended at five in the am, and then started again around noon. What I have found was that the traditional work day ceased to exist, and that this amazing world of independent consultants existed.
Moving back into the world of Business Development and Sales, the same model of unconventional structured work days continued. While traditional sales cycles work on a nine to five basis I have found that salespeople who don't last, turn their phones off at five o'clock.

The non-traditional work day is moving into all types of corporate structures. People are seeking "balance" in this world of cellphones and instant gratification. Clients that I deal with are busy juggling career, and family, emails, family illness' that there simply is not time during the traditional workday to respond to emails, or take a face-to-face meeting. The majority of clients that I deal with for sales respond to emails between the hours of 7:00 pm and 11:00 pm. That is when they get kids to bed, and have a few minutes to scroll through emails. Once these emails get sent, savvy salespeople respond instantly. I've learned from experience that if you want to be a successful sales star in the tech sector you know where and when your clients will respond to you, and make sure that you are there to respond to them. I have closed more deals during "traditional off hours" than I have during "traditional hours". In a world of instant gratification through instant access of information where we can pull a movie out of the cloud through Netflix, or order the latest iPhone online before it hits the stores, being a real human being who responds instantly to a client's email is amazing.
I set up entire days full of meetings the night before while I am watching television, or spending time with the family. It is an amazingly empowering feeling to be able to sleep in the next morning, or take my mother-in -law to her doctor's appointment and still be able to make my numbers.
It's all about the balance. I had a hard time embracing the concept of the "non-traditional work day" until I realized that many of the top companies in the world have embraced it because of work overload, and millennial lifestyle. If you can create an environment that provides employees with the ability to control their own work day, you are bound to get more than just eight hours because employees feel empowered by having a better balance.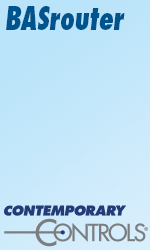 I have to admit that I am still having a hard time with the beanbag chairs in people's offices and an overly flexible work schedule, but I can't argue with results. Employees that feel empowered to be able to control their own schedules so that they can balance medical appointments and family obligations with the completion of projects work harder than those who work 9-5.
Once you get into the groove of adapting a non-traditional work schedule it can be extremely empowering. I know that I can sell more for multiple companies because I want to work more as a thank you for the liberty of being able to look after family when it matters most. I don't have a problem working early mornings or late nights if it means that I can take be there for my mother-in-law's cancer treatments and still make sales and build web sites.

My employers are happier as they see an increase in profitability, and I am happier because I feel more control of my own schedule. Long live the non-traditional work day and the rise of the independent consultant. Greater skillsets, targeted timelines, no social costs. A win-win for employers looking to expand their teams, but control their bottom lines.


---


[Click Banner To Learn More]
[Home Page] [The Automator] [About] [Subscribe ] [Contact Us]