---


EMAIL INTERVIEW – Isla Vainio, Sjoerd Postema and Ken Sinclair
http://nordicsmartbuilding.fi/

---
Nordic Smart Building Convention
The event will touch upon themes like Human Centered Design, Disrupting The Old Business Model, "Dumb" Buildings vs. Smart Buildings, Creating The Platform, How To Connect To "Normal" People, Designing Buildings Post-Occupancy, Engaging Users and Reconstructing Buildings Into Services.
Sinclair: Who are you?

Isla & Sjoerd: We are HUB13, the number one co-working space in Finland. We provide space and growth as a service. As a startup accelerator we believe that there should be more to a working space than just a chair and table, we see space as a service. We concentrate on building value to increase business, not the other way around as it is often done.

Our motto is Start smart, grow smart! This means we design trainings, hackathons and events focused on providing the services genuinely needed to get our customers from an idea to a successful startup. HUB13's events produced in collaboration with the leading companies build a bridge between them, startups and early stage growth companies.
We are a small team, but with our combined efforts we can strive to build something great.

Sinclair: How did HUB13's Nordic Smart Building Convention come to be?

Isla & Sjoerd: Part of our extensive event portfolio is the annual REWORK - Helsinki Future Workplace Summit, which focuses on the future of work and the workplace. The future workplaces are increasingly becoming smart buildings. They were strongly featured in REWORK, but having an already full agenda we were forced to reduce the subject into only the face value. With the Smart Building industry growing so fast, shaping the way we use space, work and interact, we felt like the subject didn't get the attention it deserved as just one of many themes in REWORK.

This year we decided to cut Smart Buildings loose and give it its own event. Now we have the time to concentrate on all the intriguing and thought provoking themes within the industry. Diving deep into the subject we have found issues, progress and innovation truly worth talking about. We also found that the leading Smart Building events seemed to be lacking in areas that we felt to be integral to the subject. More than ever we saw a demand for a new kind of a tech event that saw technology as not just a convenient tool in our everyday lives, but also as an integral part of the way we live.

Sinclair: So, what's different about Nordic Smart Building Convention?

Isla & Sjoerd: Nordic Smart Building Convention is a truly pioneering event unlike any others. It combines all the ingredients that make a smart building live up to it's name. It connects experts in the field with the next tech innovators and discusses the challenges we face designing and creating the business model for our buildings of the future. Unlike other Smart Building events, we don't just look at the tech, we want to discuss how businesses and people fit into the picture. We believe smart buildings are all about creating experiences and services for the people. So instead of concentrating on producing productivity we design well-being and satisfaction for customers, employees and employers.

The way we interact with our buildings changes and evolves continually. Right now we are on the verge of the next industrial revolution and at the same time the internet of things is fast evolving the ways we interact with each other, our environment and with everyday objects. Online platforms, Artificial Intelligence, Robotics, Virtual Reality and Augmented Reality are starting to dominate our everyday life. Startups are moving fast and changing with the times whilst big established companies struggle to keep up. What happens when the old business model becomes irrelevant? Nordic Smart Building Convention brings together thought leaders and pioneers to discuss the new and improved business model.

Sinclair: Why is it "Nordic" Smart Building and what's special about Helsinki, Finland?

Isla & Sjoerd: There is talk about Finland becoming the next global tech hub, and we want to be in the thick of it.

Helsinki ecosystem is strong in digital and build environments. We are expecting the next Silicon Valley in Oulu and Helsinki is producing the next big tech innovations fast. Experts graduating from Nordic schools, the world's leading educational systems, are increasing knowledge and understanding. The Nordics are leading the change towards a smart and sustainable future. This means a Nordic Smart Building Convention will consider both the business and the environment when talking about the use of smart buildings.

Finland has always been on the cutting edge of interactive technology. Instead of opposing the digital revolution Finland brought coding to elementary schools. Together the Nordic countries have shown the world how innovation can be implemented through out our lives. We'd like to think that Finland is in itself an agile startup ready to take on the world.

Sinclair: Can you give us a sneak peek of the agenda?

Isla & Sjoerd: We are building a versatile and engaging agenda for the Nordic Smart Building Convention. The event will touch upon themes like Human Centered Design, Disrupting The Old Business Model, "Dumb" Buildings vs. Smart Buildings, Creating The Platform, How To Connect To "Normal" People, Designing Buildings Post-Occupancy, Engaging Users and Reconstructing Buildings Into Services.

Workshops, startup and legacy booths, exhibitions, round-table discussions and keynote speeches will provide a pervasive look into intelligent technology in modern structures. We have some great speakers on board already from Finland and overseas, all promising an entertaining and educational two-day event.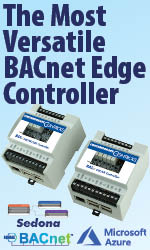 Sinclair: What's next for the Nordic Smart Building Convention?

Isla & Sjoerd: HUB13's Smart Building is set out to be the next thought leader in the industry. The leading platforms, industry pioneers, cutting edge technology, future leaders and experts put together create something bigger than the sum of it's parts. Having a collaborative mind leading the way, we will get further faster.

Our Smart Building Conventions aim for the global market but will stay connected to their Nordic heritage. Internet of things is becoming internet of everything, and the HUB13 Smart Building Conventions will be there to navigate you and your business through the revolution.

Want to share your ideas or collaborate with us? You can contact us at sjoerd@hub13.fi and isla@hub13.fi. We welcome fresh ideas and opinions and we are always on the look out for building new partnerships.

To keep up with the latest on smart buildings, be sure to subscribe for our newsletter! We are looking forward to seeing you at the Nordic Smart Building Convention in Helsinki on June the 14th and 15th. You can find us at http://nordicsmartbuilding.fi/.

About Sjoerd Postema sjoerd@hub13.fi

Sjoerd is 37 years old and moved from The Netherlands to Finland in May 2015. Back in The Netherlands he graduated for Sound & Light engineer, and after that he specialized in Organizing & Publicity in Art, Culture and Media.

People, organizations and goals: they move, they change. To achieve the desired direction to grow up, it is a necessity that everybody is and remains involved. It is Sjoerd's desire to organize and guide with unique methods to get the maximum potential, and to get everyone on board and let things grow. What happens? Maximum effect of the effort which results in commitment as well as in creativity.
He has built up extensive experience as stage manager, sound and light engineer, and he worked as event producer for over eight years for different theaters, concert halls and event production companies. During that period he organised many different types of events. From small seminars, workshops and art exhibitions to big business events, concerts and large scale music festivals.

He has a passion for video games, music, electronics and gadgets. He is always on the lookout for the latest developments in technology and he loves to look far ahead in the future. He plays bass guitar and often goes out to ride his bike like all Dutch people do.

Now settled down in Finland as visionary events producer he is determined to take HUB13's mission to the next level.

About Isla Vainio isla@hub13.fi

Isla Vainio graduated as a Bachelor of Design from Lahti Institute of Design in 2016. During her school years she acted as Head of Communications for the Institute's KOE16 Fashion Show and Design Market. Since graduation Isla has taught digital illustration at Lahti Institute of Design, acted as core team member at Signals hunch exhibition at Habitare 2017 Design Fair and assisted journalist and futures researcher Susanna Björklund in various projects.

Currently Isla is an Industry Pioneer Scout for HUB13 Co-working Operator and a part time entrepreneur. Her work focuses on cultural progress and futures research. She believes in change through communication and compelling factual stories.


---


[Click Banner To Learn More]
[Home Page] [The Automator] [About] [Subscribe ] [Contact Us]