---
History of Awful Mated Buildings


We have been here before with Awful Mated Buildings and the climb over the Digital Divide and now on a journey to "Digitalmindfulness."


Founder, Owner, Publisher AutomatedBuildings.com
Awful mated Buildings is a fun pun poke from 2002 that is reoccurring in the rain of Today's IoT.

The first few years of the DDC revolution our industry created a stable of " Awful Mated Buildings " I fear this could occur again with our first attempts at web convergence. Era 2002.

http://www.automatedbuildings.com/news/nov02/articles/sin/sin.htm

Here we go again "Awful Mated Buildings" with IoT.
The DDC system of the early 1980 eventually found standards and the industry stabilized only to reintroduction of Awful mated web convergence, which stabilized, but then we entered into the cloudy days of awful mating which brings us to the the present days of rain of IoT. Big Smile.
The present rain of IoT is just more change for our industry. The pattern of our history is that change starts with a big upset of industry and eventual finds stabilization with standards and general acceptance. We are in the early days of IoT immersion. We are just starting to get wet.

Another blast from the past, 2001 which we are at the same point as the digital divide for those that are into IoT and those that are not.

From 2001, It may be hard to imagine that all the players in an industry that automates large buildings have not yet made it over the digital divide, but it is true. For the purpose of my column let me define who is online and who is not as the "Digital Divide".

http://www.automatedbuildings.com/news/may01/articles/digital/digital.htm

I am using five decades in the building automation industry and my insomnia to wake up the world....big smile

Our five education sessions at AHRExpo this year in Vegas and the further discussions with industry thought leaders allowed us a better understanding of our mission to be the Catalysis / Harbinger of The IoT Future of Building Automation.

It may be hard to imagine that all the players in an industry that automates large buildings have not yet accepted total immersion in IoT , but it is true.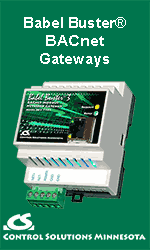 Now the digital divide is developing a Social Consensus "Digitalmindfulness"

I am still absorbing all that is http://digitalmindfulness.net/ and this event might be about http://digitalmindfulness.net/events/digital-mindfulness-live/

I had not seen as clearly, as I do now how we all become part of the Digital Distraction in achieving wellness in our buildings.
Lot of pioneers working to stake a claim example below on how to "Engaging Satisfaction & Wellness."

The Humanyze Digital Platform The Humanyze Digital Platform allows companies to leverage their internal digital communication to identify risks within their organization. The platform uses a combination of email, calendar, chat, and even location data to provide organizations with a full picture of their communication. Know if teams are under-communicating, visualize how they spend their time, and understand their communication preferences. As part of the Digital Platform, Humanyze offers fully automated extraction services to enable ease of deployment. Our extraction tool, DGGT (pronounced "dig it"), will allow your technical staff to configure and automate extractions for most major email, calendar, and chat platforms.
---

[Click Banner To Learn More]
[Home Page] [The Automator] [About] [Subscribe ] [Contact Us]