---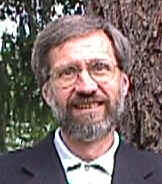 EMAIL INTERVIEW Tom Hartman & Ken Sinclair
Thomas Hartman, P.E. The Hartman Company
The Hartman Company was founded in 1972 as a high technology engineering firm, specializing in applying computer technology to commercial and industrial building control and energy management. Hartman has played an important role in pioneering the use of advanced computer based energy management control strategies. He continues to place a strong emphasis on the use of modeling for evaluating potential improvements, and has developed a number of in-house programs to model a variety of energy and financial improvement scenarios. Today THC is utilizing dynamic control concepts with networks, TRAV and advanced chiller plant design.
---
What's Relational Control?
What can you tell us about this control technology and why it deserves a special name.











Sinclair: This month we are featuring the third installment of your three part series on Relational Control. The first two parts appear to have generated considerable interest. What can you tell us about this control technology and why it deserves a special name.
Hartman: Relational Control is a control technology developed for this era of digital network controls. It is focused on replacing PID (Proportion+Integral+Derivative) Control when the control platform has suitable networking features. Relational control techniques can be employed to operate building energy systems much more efficiently and more effectively than has ever been possible with PID based controls. As discussed in the first two parts, PID control has a number of substantial shortcomings that the industry no longer needs to accept. What's quite remarkable is the newer control theory behind relational control shows that from an optimization standpoint, conventional PID controls the wrong variables. So, as we move to implementing newer more efficient control techniques for today's large systems, the entire landscape of control theory and strategy needs to change. This is why the idea that a "paradigm" shift is coming does not overstate this developing change.
Sinclair: We understand that the relational control you advocate is quite a radical change in system configuration and operations, but this last article in the series advocates a reorganization of the industry as well. Isn't that biting off a bit too much all at once? If the process of designing and constructing systems needs also to be changed, shouldn't we consider that as perhaps a next step and focus on doing one thing at a time?
Hartman: It would be nice but I think – and this is an experienced view – we simply have to deal with the two together in order to move forward effectively. An HVAC system is a product just like a car or appliance because like these an HVAC system incorporates diverse components integrated together in order to achieve specific performance features. Try to imagine building next year's cars with the organizational and managerial processes in place a half-century ago. Think of all the changes that have been made to improve managing the auto manufacturing process in the last 50 years. On the other hand, the HVAC system production facility that consists of independent consulting engineers, contractors, equipment manufacturers and others has been largely immune to such change and that's a big reason why our products seem to achieve only mediocre end use performance no matter how well intended they are. As in updating any outdated product, we need to update the process by which they are produced as well as the product elements to be successful.
Sinclair: I can see a big difference between this industry and an automobile manufacturer. We're not a single organization in which such changes can be easily mandated and coordinated. Doesn't this difference make what you propose much more difficult?
Hartman: No question about that. But before we give up let's remember we also have unique allies for change in this industry first and foremost among them is the engineering community - ourselves. Whether we work for manufacturers, contractors or as independent consultants, we are professionals that have fiduciary responsibility to protect society. In this era of energy and environmental uncertainty, that's an extremely important responsibility. To help meet it, our first ally is our own professionalism. Also, we have industry associations such as ASHRAE, AEE and a myriad of specialty technological focused societies. And, we have a number of energy interest groups that ostensibly are ready to help. While many of these organizations have become stale and there certainly is a lot of foot dragging within them, most remain sensitive to our profession and if we as engineers grasp the value and need for change, these organizations can quickly respond and be great vehicles for the needed change. So it is really up to us as professionals to see the need for change not only in technologies but also in how we organize and structure ourselves to incorporate those technologies into the HVAC systems we build. If we do that, I think we can make it happen. That is why the audience I am working to reach is the engineering community.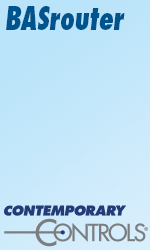 Sinclair: Assuming it is possible to get a consensus among the engineering profession, what process changes are you looking for?
Hartman: The consensus I am after is simple: that change in the structure of our industry is necessary to improve the quality of our "product." Exactly what changes will serve us best requires an industry wide dialog. But let me give you some thoughts that have been suggested already. Consulting engineers need to change some of their focus from the front end to the back end of their projects. I've used the analogy that likens the engineer of the future to an orchestra composer/conductor. In that analogy our current system has the engineer focusing too much on how each member plays his or her instrument and then departing before the performance. We need to change the process so the engineer helps select competent musicians that take responsibility for playing their instruments, then maintains oversight all the way through the final performance, making sure the composition is played correctly.

Taking this to the real world of design, consider that many of the detailed layouts engineers have historically included in their design documents are entirely redone by the contractor to finalize material lists and manage the installation. It would be much more efficient to focus on performance goals and incorporate less detailed design drawings at the design stage. A move toward performance oriented design documents is like giving musicians the responsibility for playing their instruments and giving the conductor the opportunity to focus on managing the orchestra as a whole as it works toward preparing for actual performance.

Such a change in the design process begs another. That is the common practice of low bid for equipment and contractor selection. It is an absolutely false myth that low bid processes lead to the best value in any technology procurement processes. Nearly every industry recognizes this but ours. We need to establish new relationships among designers, manufacturers, contractors, and others in the HVAC industry. The process must be much more coordinated, and the engineer must be accorded oversight responsibility.
Sinclair: These types of changes have been discussed for a long time, but not a lot has happened. What makes you think it can happen now?
Hartman: The connection I hope will make this impetus toward change a reality is the understanding that it is the way we structure projects that is a major factor in underperforming HVAC systems. In several recent forums, I have heard about poor actual performance of some high profile green building projects. Properly applied relational control could have substantially improved the projected performance of those buildings, but if we are already failing to achieve projected performance, such change in technology is of little value. To achieve success, these projects need to be much more focused on project structure and really achieving projected performance. The startling fact is that by updating both our technologies and processes by which we apply them, our industry could by itself reduce electric energy use in North America such that no new power plants would have to be constructed for more than a generation, even with the expected economic growth in that time. That's a huge opportunity that I hope to see channeled into this impetus for change.
Sinclair: It certainly is an enormous potential opportunity. And there certainly is a sense of change in the air. Let's stay in touch and see how you and others working toward change in this industry make out.
Hartman: Thank you! I certainly will.
---

[Click Banner To Learn More]
[Home Page] [The Automator] [About] [Subscribe ] [Contact Us]