---
Could Legislation Drive Growth in Building Analytics?

The challenge for building analytics to gain widespread adoption is for a clear incentive to be introduced that prompts buildings owners to install these solutions.



Sam Grinter
Analyst,
Building Automation
IHS


A new report by IMS Research – now part of IHS Inc. (NYSE: IHS) – has found that legislation could be the deciding factor if building analytics are to see widespread adoption.
Building analytics are one of the hottest topics in the industry at the moment however; the scale of deployments has been relatively small. While the industry hype has been a key factor in educating potential customers about the benefits of using building analytics, alone it will not persuade organisations on mass to invest in what is a relatively new and untested technology.

The challenge.
One of the greatest challenges building analytic vendors must overcome is justifying investment. Building owners have been maintaining their buildings quite happily for decades without the need for building analytics, so a clear incentive for adopting building analytics has to be presented.
Many building analytics vendors state that their solutions can save from 10% to 30% from energy bills. However, without a more accurate estimate of exactly what the savings would be, it will be difficult to convince a potential customer to invest in building analytics on a large scale.

The challenge for building analytics to gain widespread adoption is for a clear incentive to be introduced that prompts buildings owners to install these solutions.

So what needs to change for building analytics to see widespread adoption?
Legislation could be key to creating a real incentive for companies and governments to adopt building analytics.

Existing legislation in many countries requires new or renovated buildings to display an energy certificate. In 2009, New York City introduced more in-depth legislation, that requires all commercial buildings over 50,000 ft2 to benchmark energy performance and publicly disclose the results. In Australia, a carbon tax introduced in 2012 forces polluters to pay per tonne of carbon released into the atmosphere. Both examples of legislation incentivise building owners to reduce energy consumption and increase energy efficiency.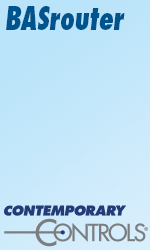 As a consequence of the introduction of the carbon tax in Australia, there has been strong interest and adoption of building analytics. IHS estimates the Oceania region (Australia, New Zealand, and New Guinea) was the second largest market for building analytics in terms of revenue in 2012, after the US.
If such legislation was introduced in other countries across the world it could significantly boost the growth of the building analytics market.

Realistically a global roll-out of legislation forcing building owners to disclose energy consumption data, or taxing building owners on the pollution of carbon is not on the cards. At present IHS assumes that there will be a slow introduction of legislation over the next nine years. This forecast is presented in Figure 1, which shows the year-on-year size of the building analytics market in terms of revenue from 2012 to 2021, as well as the growth profile. This forecast takes into consideration the impact of new legislation, the global construction market, the world economy, building owner requirements, and technology trends. If legislation is passed at a faster rate than anticipated in the U.S., China, or Germany, the market could see significantly faster growth than presently forecast.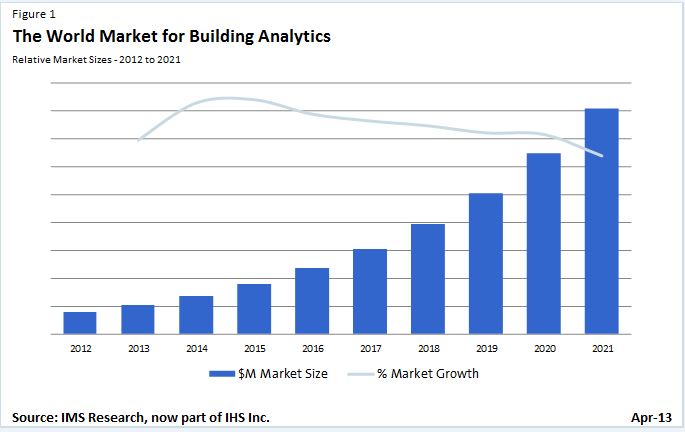 Figure 1 shows the IHS forecast for the global market for building analytics from 2012 to 2021.
To find out more please click here.

---
About the Author
Sam Grinter – Analyst, Building Automation at IHS
Sam Grinter joined IMS Research in 2011. Working in the video surveillance and security services group he was author to three market research reports that included: enterprise and IP storage used for video surveillance, video surveillance as a service (VSaaS), and remote video monitoring services. In 2012 he transitioned to the building technologies group. His current area of focus is on value-added services in intelligent buildings, and building automation equipment.
Before joining IMS Research Sam worked as a research consultant. Sam graduated from Canterbury Christ Church University in 2009 with a BSc in Social Science, and graduated from The University of Kent in 2011 with a MA in Methods of Social Research.


---


[Click Banner To Learn More]
[Home Page] [The Automator] [About] [Subscribe ] [Contact Us]