---
Events Evolve Everyone

Conferences and trade shows fill an important need for any industry. They provide a place for practitioners and vendors to come together to learn, network, test market acceptance of new ideas and products, and move the industry forward.


Ken Sinclair,
AutomatedBuildings.com
Publisher


Publishe

d

Energy Manager
Events Evolve Everyone was born from the chatter of the many articles and interviews in our April issue of AutomatedBuildings.com speaking to the importance of upcoming industry events. One of the most important functions that these events provide is they provide deadlines to present new concepts, products and services.

These self-imposed deadlines greatly help evolve our industry and everyone it touches. AHRExpo has been such an event speaking to the HVAC industry for many years. New events like IBcon – Where Facilities and IT Converge! speaking to the real estate and connection industry, plus the first ever Haystack Connect event in Chattanooga, Tenn., providing an interaction with the connection industry, are exploring new ways and evolving us all.

In this interview, IBcon – Where Facilities and IT Converge!, Jim Young says IBcon is not your traditional BAS conference! It is the largest gathering of authorities with international case studies on the topic of open architected, interoperable and integrated IP centric smart, connected, high performance and intelligent buildings.

Sinclair: So tell us about IBcon... how is it shaping up?

Young: Well, I could tell you all the great things about the general session, program and exhibit floor but I don't want to create too much noise. I want to be very specific and somewhat simplistic to try and make these very important points about IBcon:
• We are no longer talking about IF we can do this; we are talking about how.
• We are going very deep into the conversation for those that are ready.

We are talking about the five points: operations, energy, sustainability, occupant satisfaction and ultimately financial optimization. It's no longer the same 3-4 case studies; there are so many new ones it's hard to choose. If you are in this space, you need to see first-hand, the velocity of what's happening - you need to be at IBcon this June in Orlando. Oh and yes, we will have a great general session with some big surprises, an extraordinary program and world-class exhibitors displaying the latest innovation in smart, connected, high performance, intelligent buildings.

Sinclair: Any final thoughts?

Young: Sure. It has been a long journey since 2002 when we first wrote the article, "Connecting Buildings and Processes to the Network." It was here that we talked about an enterprise grade network, connected electro-mechanical devices, big data and automated business processes. From there we went to Asia, Europe and the Middle East and saw a glimpse of what we have been talking about. We then saw a host of early adopters in the U.S. take the plunge and test out the idea of connected buildings and today, 11 years later we are finally on the verge of a REvolution. I really look forward to seeing all your readers at IBcon in Orlando where we can all participate in the next chapter of this journey.

In this article, Jack McGowan agrees with Jim:
Energy and Buildings... - Jack Mc Gowan, Energy Control Inc.

It seems that building intelligence technology is advancing almost at the pace that it appears as a blur. Building Automation Systems (BAS) as we have known them have evolved into the central enabling technology for every major trend in the built environment today. For many BAS companies and building owners, the last five years has been about survival and weathering the economic downturn and it may be a while before construction comes back. According to the AIA's Consensus Construction Forecast panel this past recession, steeper than any other post-war downturn, has produced one of the weakest recoveries in recent memory. That panel has been projecting low single digit growth rates year over year compared to the near standstill in new construction markets that we see across the country today. Despite that dismal view, the purpose here is to highlight several of the truly massive market opportunities that BAS professionals who demonstrate ESI (Energy System Integration) skills, can take advantage of with existing buildings now. There has been widespread consensus that the retrofit market holds the greatest potential but, more than that, the energy opportunities are really exciting. This article can only hit three topics in this area, Smart Grid/Demand Response (DR), BIG DATA and ESCO 2.0. In all three cases BAS is the enabling technology, but it requires specialized skill beyond traditional new construction installs that were common five years ago. Quite simply this discussion is built on a simple idea; the earth is a star, and keeping the lights on in the future will require a "five points of light" project strategy that leverages BAS to sell solutions under the three topic areas above.

The "must-attend event" this year for building owners, manufacturers and professionals that want to learn more about these topics is Realcomm and IBcon (https://realcomm.com/ibcon-2013) in Orlando this June. Jim Young, the creator of this event believes that the time is now for Smart Connected Buildings and beyond energy, he emphasizes huge benefits in occupant productivity and sustainability.

From this article, The "Community" Comes Together to Produce Its Own Event - John Petze, SkyFoundry: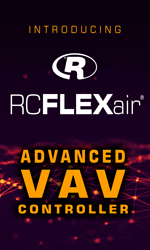 Conferences and trade shows fill an important need for any industry. They provide a place for practitioners and vendors to come together to learn, network, test market acceptance of new ideas and products, and move the industry forward.

Historically these events have always been organized and managed by an industry association or a specific manufacturer. Today that is changing. With the impact that connected communities are having in the market we are now witnessing the advent of the first event produced by the community for the community. That event is Haystack Connect.

The Audience: Haystack Connect is targeted at systems integrators, technology vendors and early adopter customers that are advancing the state of the art in intelligent buildings and energy management.

How It Came About: Haystack Connect started from discussions between numerous SI's and vendors over the course of 2012 who felt that there was a need for a different type of event focused specifically on the people implementing systems and driving new solutions for facility owners.

The emergence of Haystack Connect as a community-produced event demonstrates a natural progression - with open technologies it becomes the community that drives the industry forward in ways that no single manufacturer or organization can.

The Focus: Haystack Connect has no single technology or vendor focus. The event brings together people that specialize in BACnet, LON, Niagara, oBix, Modbus and many other standards and technologies. Its where it all technologies, companies are presented and evaluated on their merits.

Perhaps a bit of clarification will be helpful on this point: A number of the people involved in envisioning this new event had also participated in the creating of an open source movement called project-haystack in early 2011. This effort brought together a diverse set of people who wanted to attack the challenge of organizing smart device data so it can be more easily used by enterprise software applications. The concept of helping "find" valuable information in device data lead to the name "haystack".

When it was time to again launch a community driven, "open source" style event, we thought that the haystack name again made sense to represent people coming together to "find" solutions from all of the new technology in the market. BUT it's important to point out that the Haystack Connect event is not focused on project-haystack work. In fact, that's just a single technical session at the event. So don't think you need to be part of that effort to benefit from attending!

How will you evolve at these events?



---


[Click Banner To Learn More]
[Home Page] [The Automator] [About] [Subscribe ] [Contact Us]