---
High Performance Buildings use Internet of Things Driven Analytics


Analytics

IoT

, a combination of data, technology and know-how.



Jim Lee, CEO,
Cimetrics

Jack McGowan, Principal,
McGowan Group
Perhaps one of the most exciting topics in business, buildings and energy today is Internet of Things, but it may be the most misunderstood. There may be unlimited applications for the Internet of Things (IoT), but Analytics is one that is driving exciting building performance results today. This shouldn't be surprising because building operations with high energy cost demand a new approach Internet of Things driven AnalyticsIoT.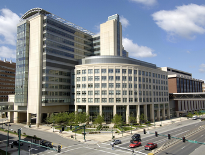 So what is AnalyticsIoT? Analytics, according to Wikipedia, "…is the discovery and communication of meaningful patterns in data", and they define Internet of Things (IoT) as "the interconnection of uniquely identifiable embedded computing devices within the existing Internet infrastructure." IoT is seen across multiple industries as the way to offer advanced connectivity of devices, systems, and services. The solutions referred to here as AnalyticsIoT; apply this type of technology and software to produce exciting results for buildings. Consider this 1.3 million square Cancer Center with offices operating rooms and labs. The AnalyticsIoT technology is monitoring 36,066 point of data from BAS system and executing analysis that is driving $1.7million in energy savings per year. The sustainability benefit is 3,880 million tons of CO2, and the payback on this investment was 0.53 years!

Building managers are demanding this type of technology and a growing number of companies are offering options. The challenge for managers, and the focus here, is how to choose a solution that will deliver results. AnalyticsIoT solutions combine connectivity, data, software and an understanding of best practices in building operations. Applying Analytics and IoT to complex building applications, like; heating, air conditioning, lighting and other energy intensive equipment reveals valuable new information. This information can be used to optimize buildings by providing optimum environment for tenant productivity and lowering costs for energy and operations to increase net operating income. The answer to solving complex problems like these is AnalyticsIoT, a combination of data, technology and know-how. The data is specific to buildings and can be accessed from a host of installed systems. It should not be confused with "Big Data", which is used for a wide variety of applications like on-line retailing. Wikipedia defines Big Data as "an all-encompassing term for any collection of data sets so large and complex that it becomes difficult to process using traditional data processing applications". The focus here is much more specific to the building and its systems and demands custom Analytics software and technology. However, driving better buildings operations also requires know-how, to understand what the data means, and develop meaningful recommendations about what issues should be addressed. Consider a medical analogy. What if you are sick and you are told that you need a CT scan. Whose care do you want to be under; an expert on CT technology, or a Doctor that understands both the technology and your body, as well as how to use the information from the CT to treat you successfully? The obvious answer is the same reason why the ideal solutions for building Analytics require experts who understand the technology and the building.

The next obvious question for managers is what to look for with Analytics solutions? The ideal solutions combine buildings expertise with technology that delivers in important areas;

Data Quality – intelligent, reliable, secure connectivity and data transfer.

Technology

– field validated fault detection and diagnostics algorithms that are easily extensible.

Business Process – Buildings and engineering expertise to drive implementation and deliver outcomes.
The right partner must deploy sophisticated technology combined with a world class Analyst to adapt the technology to customer needs and provide continuous support. The graphic below depicts how these concepts unify to create an ideal solution. Analysts must be content experts, ideally engineers experienced with buildings and the equipment and environment that customers are striving to optimize. They can then understanding unique customer applications, and then deploy Analytics to use Technology to turn data into knowledge about how to improve building operations. The Analyst ensures effective deployment as discussed below. This requires focus on; Data Sufficiency and Resiliency, Technology Robustness and Persistent Technology Enhancement, as well as long term support on-going success of AnalyticsIoT.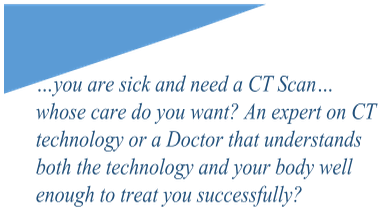 Under the heading Data Quality, Analysts must address two issues, they begin by ensuring that there is sufficient data to conduct meaningful analysis and then ensure that the data flow is resilient. Data Sufficiency is essential, but in most cases installation cost to add hundreds of new data points to a building is cost prohibitive. So Analysts and designers rely on data from existing sources including BAS, Computerized Maintenance systems and meters, plus some external Web-based sources such as utility databases. Building a sufficient and effective data architecture requires a wide range of expertise with technology, data communications, IT and computer systems. Analysts must also apply business process experience and conduct ongoing communication and coordination with client teams. This effort identifies data needed to conduct analysis and produce recommendations for improvement. Once enough data is available for analysis, then it is critical for providers to ensure that data flow, or resiliency, is not interrupted.
Data Resiliency is critical to ensure that Analytics solutions remain viable. A common threat with many Analytics providers, is that gateways or third-party communications devices may be installed that can be disrupted. Changes happen continuously in buildings that can disrupt data flow like; tenant improvements, or changes to Information Technology (IT) equipment and Internet Protocol (IP) addressing made by customer IT staff. When this happens the value of the AnalyticsIoT information may be diminished. So it is important to combine Business Process and Data assessments that are both technology and human driven, to ensure Data Resiliency. It is also important for solution providers to bring Connectivity expertise, with knowledge of data communications standards such as BACnet, to ensure continuous flow of reliable data. This process requires continuously monitoring data integrity, as well as access, and creating electronic alerts to notify appropriate personnel of the issue and corrective action needed.
Technology is also a critical element of AnalyticsIoT, and as noted above it should be field validated fault detection and diagnostics algorithms that are easily extensible. Such technology is referred to here as Robust. Robust technology provides hundreds of sophisticated algorithms, which constantly analyse data, to identify savings, comfort, code, regulatory, safety and equipment efficiency improvement opportunities. These algorithms also provide predictive maintenance capability and have been tested and field proven for years. Ideally algorithms are tailored to buildings and can be applied to a specific customer type of facility. Truly robust AnalyticsIoT software must also provide the capability for customers to add new rules that identify recommended actions to improve the customer processes within buildings or corporate campuses. Robust solutions also incorporate effective software planning tools to track and prioritize recommendations. This is an important Analytics differentiator, some systems simply list a number of actions. Robust systems combine technology with Analyst who evaluate all building systems to provide an analysis of the energy / cost savings from each recommendations, prioritizing which ones to address first. These systems also use the software itself to report on items addressed and reprioritize recommendations based upon new information. Even more valuable is to track how long it has been since the recommendation was made and a means to review and evaluate all of the recommendations. These tools can also summarize the value of savings or avoided cost that has been effected over time.
Technology enhancement is also critical to AnalyticsIoT. Enabling skilled Analysts to study technology performance in real work applications prove rules and algorithms. This process is also integral to identifying and improving AnalyticsIoT offerings over time. Customers benefit because the AnalyticsIoT team is continuously fine-tuning technology to buildings. Further the team is able to enhance the technology by incorporating new rules and/or algorithms that reflect what Analysts have learned about how specific types of customer facilities operate. Only proven AnalyticsIoT software coupled with content expertise can customize the technology to unique customer characteristics. Technology Evolution is also making cloud-hosted analytics solutions common. AnalyticsIoT in the Cloud can utilize a robust relational database structure and offer unlimited data storage capacity to scale with client needs. The cloud-based approach can react faster to Data Resiliency issues, and can incorporate corrective actions to compensate for missing data in real time. If data points are missing, alternative algorithms and calculated values are utilized to perform Analytics. This ensures that results can be achieved under varying levels of data availability while Data Resiliency issues are addressed.
Building professionals who don't take advantage of AnalyticsIoT are leaving money on the table. Operational cost savings from energy and better equipment maintenance can drive significant benefits in net operating income, but that is just the beginning. Building values increase with higher income, but they also attract tenants and keep them longer. For owner occupied facilities there are a host of benefits to productivity that are tied to the quality of building environment. Of course buildings in New York, Washington, California and elsewhere that must maintain building performance data will find that easier too. There are also green building benefits because all of the actions reduce the carbon footprint and improve sustainability. In the end, this is proven technology that drives real dollars to the bottom line. In this economy, no building owner would turn down $1.7 million per year with a 0.53 year payback. The time is now for building professionals to find the right AnalyticsIoT partner with skilled building Analysts and proven success. This technology may seem new to many readers, but best solutions combine the best people with the best data and technology solutions that have a track record of persistent enhancement. A partner with these attributes will also be able to share dozens of stories about customer success.
---
About the Authors
Jim Lee – CEO, Founder – Cimetrics Inc.
Mr. Lee is the founder of Cimetrics and has acted as its CEO since its formation. Mr. Lee has been a leader in the embedded control networking and building automation community for over 20 years. As founder and former President of the BACnet Manufacturers Association (now BACnet International), the leading open systems networking consortium in the building automation industry, Mr. Lee's aggressive promotion of the BACnet open protocol standard has helped make Cimetrics a high profile player in the arena. Mr. Lee has an earned B.A. in Physics from Cornell University.
Jack McGowan, Principal – McGowan Group
Jack is a consultant and a Senior Fellow with the Governing Institute. He is also Principal with the McGowan Group. Over four decades he has held wide ranging management positions spanning the public and private sectors. He was President and CEO of Energy Control Inc. (ECI), an Energy Service Company (ESCO) and led the company through merger and acquisition by OpTerra Energy, currently the largest privately held ESCO in the United States. He also held management positions with Honeywell Inc. and Johnson Controls Inc. He is Chairman Emeritus, U.S. DOE GridWise Architecture Council, and a Fellow with the Association of Energy Engineers (AEE). AEE admitted him to the "International Energy Managers Hall of Fame" in 2003.


---

[Click Banner To Learn More]
[Home Page] [The Automator] [About] [Subscribe ] [Contact Us]