---
We are all circling the productivity puzzle and its lucrative paybacks as we all explore how our new "IoT" presences will provide more than energy and operating savings for our clients and allow us to morph to providers of occupant happiness.

Now is the time for us as an industry to stake claims for our pieces of the puzzle — that is, satisfaction, wellness, productivity — in our buildings.

My thinking as I started to write this editorial rapidly evolved to this: No one person or group can completely solve the productivity puzzle. It is a mosaic of comfort satisfaction and wellness control, and it includes temperature, humidity, IAQ, draft, lighting level, lighting color, fenestration control, wellness, social media communication, digital mindfulness, psychology with successful client interaction.

In the old days (before AutomatedBuildings.com, the early 1990s), we often joked about the "Make Me Happy Button," an important mythical DDC input from the field to let us know that our clients were not happy. This, of course, was long before smartphones and social media. In those days, we had no method of communicating the happiness of our occupant/client. But, as best said and sung by Dylan, "the times they are a changin'."

Maybe with ….
The Potential of Voice – The New Age Interface we will just speak, no button to push, just say the "Make Me Happy Command."

More here: Giving the Internet of Things a Voice. "Something needs to change if the IoT is going to take hold this time around and Hunn believes it may come from voice recognition."

Harbor Research adds: "Should we be playing with Google or Amazon who are attempting to accelerate the market through the proliferation of their branded virtual assistants? Should we be leveraging the existing networks of value adders that an Apple or Microsoft already have? Does it make sense to align with platform players like an Ayla Networks or Nexia? As stated above, we believe one of the biggest factors will be the availability and organization of developers and how these developers view evolving smart home ecosystems and platforms. Are the larger platform players acting in a purely 'open' platform mode; are they moving forward on a 'controlled closed' or fully 'closed' mode? These platform strategies will likely have a significant impact on how developers view who is the most supportive of their distinct innovations."

I just found this app: http://www.expertrain.com/blog/happiness/apps-to-make-you-happy.htm. "Happiness can be elusive, but it's one thing we all want from life. If you're looking to be happier, you could change your job, adjust your sleep patterns, eat a well-balanced diet or start getting more exercise. Of course, you could always download an app too."

We do not want folks to change their jobs, so we need to help them find happiness in our controlled environments so we can claim our piece of the lucrative productivity puzzle.

This includes digital mindfulness, a name used to describe the "harmonious deployment and interaction with digital and digitized environments." For more information read my interview with Dr. Lawrence Ampofo, director, Digital Mindfulness.

From our years of experience in an industry and my five decades in the comfort business — BTW just learned a new term I love, "thermal health business" — we know that there is a strong basic need for our services, but we need to mash-up these basic comfort/health services with the soft side of the people and appeal to their "Make Me Happy Button."
And what of the lucrative paybacks? Paul Oswald, managing director, CBRE | ESI, looks at this from a building owner's or manager's perspective: In a typical building, energy represents a $1 - $9 per square foot cost item. Lease/maintenance and operations represent a $10 - $99 per square foot cost. And people (occupants) represent a $100 - $999 per square foot cost.

As an industry, we need to document our claims and demonstrate the power of our pieces, so those unraveling the productivity puzzle will know that we already have incredible resources with large pieces and assemblies of pieces to help solve the satisfaction, wellness, and productivity puzzle in our buildings.

It is good to think of our products and services simply as pieces of a bigger puzzle and design and constantly innovate how they could fit into several productivity pictures.

Guess what? The target of what is productivity and even satisfaction/happiness is rapidly changing. This from Comfy, a productivity pioneer in our industry that is Creating Their Piece of the Productivity Puzzle. These Comfy blog bits highlight their pioneering work. Concepts like unraveling the power of the Internet and the evolutions of standards like BACnet are now being evolved into comfort satisfaction and people-driven solutions by the likes of Comfy and others.

Therese asks the question: Will DevOps Culture Come to Smart Buildings? "Smart Building product developers could get in sync with enterprise software innovators and embrace the concept and culture of DevOps. Modern DevOps methodology emerged in response to the rise of open-source software, mobile computing, and cloud architectures. Tasks like version control, configuration management, and compliance testing have become more complex, while pressure to release software products more rapidly, frequently, and reliably is increasing. The one new point of leverage is that collaboration tools are a whole lot better. So DevOps culture was born out of the idea that software engineers and their IT operations colleagues can manage the greater complexity and shortened schedules by working together more seamlessly."

Brad White and Christopher Naismith of SES Consulting provide their response as to how we need to change in this article, Cope with the IOT Revolution by Staying Agile. "As the smart building industry rapidly evolves, management strategies pioneered by software developers can help us successfully adapt.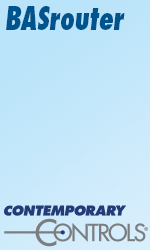 These internal challenges have a lot in common with challenges that not only our company but our industry as a whole, have been facing as a result of the enormous changes that our industry has been experiencing lately. The arrival of IOT and big data, in particular, is leading us down an interesting path where the users of the solutions we are deploying for our customers are further removed from our own experience. We don't understand our users the way we used to, and this lack of understanding is likely one of the reasons that it has so far been difficult to realize all of the purported benefits of the big data and IOT revolutions in our industry.

"What's different about today's user group? In the past, the users of technologies we were deploying were essentially ourselves. Integrators, controls contractors, building operators are all largely cut from the same cloth. But the rise of IOT, data analytics, and the trend toward democratization of controls has transformed the user group for smart building systems. The user interface is now going beyond the boiler room and showing up in the C-Suite and on the smartphones of every occupant. The challenges we're increasingly tasked with addressing, like improving occupant productivity and comfort, are ones that we are further removed from our experience as solution providers. As a result, we can no longer take understanding the needs of our users for granted. Assuming that we know what people want and designing/building to that is a recipe for building the wrong thing. What we need then is a process for ensuring that we build the right thing."

The new frontier of personal satisfaction and wellness is lighting control, which is providing a new take on Productivity For Occupants & Building Managers. "Employees can personalize the lighting and temperature at their workspaces using a smartphone app, while building managers gain real-time data on operations and activities. Allowing individual occupants or tenants to control lighting mood can attract new tenants wanting to maximize productivity or retails sales, to create a memorable and entertaining retail experience, perhaps with colorful fašade lighting. Employee productivity benefits may be large, but also difficult to measure."

Steven Guzelimian, president, Optergy. provides this perspective, Using IoT to Achieve Better Outcomes. "It could be said that good outcomes = planning + technology + execution + integration.

"There can be unintended consequences of deploying IoT technology. Manufacturers and their integrators need to carefully assess their application to make sure that IoT devices do not adversely affect current systems."

We all have a lot to do to provide our piece of functionality to power the Make Me Happy Button.
Your homework for IoT Day, April 9. Share your thoughts with the world on how IoT will help engage wellbeing, satisfaction, productivity in Buildings.


---


[Click Banner To Learn More]
[Home Page] [The Automator] [About] [Subscribe ] [Contact Us]