---

EMAIL INTERVIEW – Nigel David and Ken Sinclair
Nigel David, BSc, MSc, PhD, Lead Researcher
SES Consulting Inc.
Nigel enjoys building data pipelines across BC and Canada that allow SES's engineers to quickly and continuously deliver energy efficiency solutions. He leads the research and development activities that complement SES's core engineering services. Nigel comes from a background of experimental physics and hydrogen fuel cell research. His current research interests include the "internet of things", integrated energy systems, and the Passive House and WELL building design standards. When not wrangling data, he can be found wandering the BC trails and beaches with his family.
---
VOLTTRON

An agent based open-source distributed control and sensing platform for buildings, the power grid, and the integration of the two to support the deployment of energy efficiency and grid services to increase consumer benefits.

Sinclair: Recently, we interviewed George Hernandez about the VOLTTRON platform being developed at Pacific Northwest National Lab. As an industrial research scientist, tell us about your experience with the platform.

David: At SES, we were looking for new ways to use data to broaden our impact with energy efficiency measures in buildings. Our team has an amazing track record of finding energy savings opportunities in buildings through controls recommissioning. The typical process involves analyzing data from disparate sources at each stage, from the investigation phase, through to measurement and verification. Unfortunately, the data wrangling part takes far more time than the analysis, which limits our ability to scale out high-quality recommissioning work.

I came across VOLTTRON a couple years ago on the internet, and have been experimenting with it for the past year or so. Our primary use case for the platform is data acquisition, but there is so much more, which is what got me excited about it in the first place. Initially, we are hoping to use VOLTTRON to automate the data gathering and preparation so our engineers can focus on the fun stuff: identifying savings opportunities in more buildings.

Sinclair: But won't that take jobs away from the engineers and technicians gathering and preparing the the building data.

David: That is an age-old concern about technology, but it seldom happens that way because new jobs usually pop up where you didn't expect them to. It will leave our staff with more time to dig deeper into energy audits and conservation measures as well as oversee a larger portfolio of buildings. It's just allowing computers to do what they do best. I believe that by becoming early adopters of the VOLTTRON platform, we will create new services offered by SES and new jobs within SES.

If you look at what George said in his interview, the possibilities with the VOLTTRON platform are vast, and not limited to advanced building energy analytics. They include demand response solutions for the smart grid and residential end-use connectivity. The open-source platform allows engineers and developers to be creative with their applications. As he says, the "apps are innovative, powerful, and limitless."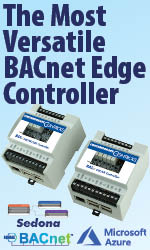 Sinclair: What are you hoping to get out of the upcoming VOLTTRON workshop in San Francisco and what are your plans with the platform following that?

David: It's going to be great to learn more from the VOLTTRON development team and the community at large. They are working really hard right now to release the latest version of the software, so it will be good to see what features that includes. I have been getting regular support from the PNNL guys through their office hours. They have been a huge help solving issues with our use case as they come up. I'm sure I'll have a few more issues to bug them about by the time I get down there.

Moving forward, we plan to continue prototyping a VOLTTRON-based energy audit and recommissioning service, making use of its core functionality. We want to get the tool in the hands of our engineers as soon as possible so that we can focus our development in the right areas, using an agile approach. I'm delighted to hear that PNNL is continuing to play a leadership role in the research community and that they are working hard to move towards an open source software foundation and community.

---


[Click Banner To Learn More]
[Home Page] [The Automator] [About] [Subscribe ] [Contact Us]