---

EMAIL INTERVIEW – Jon Moeller and
Ken Sinclair
Jon is President of MACH Energy, where he also heads sales and corporate development. Prior to joining MACH, Jon spent a decade in financial services business development and transactional roles at Banc of America Securities, Cowen and Co., and Storage Technology Corporation, completing ~$20B in transactions. Jon earned an MBA in Finance and Information Systems from New York University's Stern School of Business and a BSc from the University of Northern Colorado and has passed the CPA exam. Jon is also currently President of a mixed-use project based in San Francisco, and an active member of ULI San Francisco's Sustainability Committee.
---
ENERGY STAR Going Extinct?

The program has been influential in the creation of jobs in the manufacturing, energy efficiency, retrofitting, and construction industries. Conversely, eliminating ENERGY STAR may potentially generate cuts to the workforce as energy costs are not as effectively controlled, subjecting companies to higher prices due to volatility in energy markets.


For over 14 years, MACH has been working with prominent buildings and owners such as the One World Financial in New York, the San Francisco Ferry Building, Aon Center in Chicago, the Willard hotel in DC, and others to reduce their energy usage.

Last year, before any cuts to the EPA were remotely proposed, we conducted an "Updates to ENERGY STAR" webinar for the commercial building space with hundreds of attendees interested in the future of ENERGY STAR.

Sinclair: What is ENERGY STAR's role in commercial buildings?

Moeller: ENERGY STAR's Portfolio Manager tracks energy, water consumption, and greenhouse gas emissions in buildings. It is also used throughout cities and states nationwide for mandatory building performance benchmarking regulations and is even used by the Canadian Government as the platform for their national energy benchmarking program for existing commercial and institutional buildings.

ENERGY STAR's Portfolio Manager provides buildings with an ENERGY STAR score, rated from 1 – 100. This score is used to compare your building with similar properties nationwide. At 75 points, you perform better than 75 percent of all similar buildings nationwide and are eligible to be ENERGY STAR certified. Almost half a million commercial buildings use ENERGY STAR, and more than 25,000 are ENERGY STAR certified.

MACH's energy management software integrates easily with Portfolio Manager, and together our customers use ENERGY STAR to assess how their properties are performing initially. Tools like MACH are used as a next step to identify operational savings initiatives, adopt an energy management strategy, and report and showcase their energy-saving efforts to stakeholders.

Sinclair: How does ENERGY STAR provide benefits?

Moeller: Since its creation, the program has saved consumers $430 billion – $34 billion in 2015 alone – while operating on an annual administrative cost of only $57 million. (1) On average, ENERGY STAR certified buildings use 35 percent less energy and cause 35 percent fewer greenhouse gas emissions than similar buildings.

ENERGY STAR labeled office buildings provide benefits in several key areas:

Studies have shown that better building performance and increased energy cost savings contribute to higher net operating income and higher building valuation. (2) Facility owners and property managers that use MACH have stressed the importance of their buildings' ENERGY STAR scores and how it increases building value.
ENERGY STAR certified office buildings are one-third more energy efficient than average and have annual energy bills that are about $0.50 per square foot lower per year, or 35 percent lower than the average building.

The performance of ENERGY STAR certified office buildings improves over the first several years. The buildings that maintained the certification over six consecutive years are 20% more energy efficient in the sixth year than in the first year labeled.
Managers of Real Estate Investment Trusts (REITs) with large ENERGY STAR portfolios confirm that both tenant comfort and occupancy are higher in their ENERGY STAR labeled buildings.

Sinclair: Are there other benefits that cannot be fully quantified?

Moeller: In addition to the aforementioned benefits, energy-efficient buildings are more environmentally friendly and contribute to lower emissions, have reduced exposure to volatile fuel prices, and save in operations and maintenance costs. Buildings that utilize resources like energy management software and ENERGY STAR tend to be more actively managed and feature better operations and maintenance procedures. These properties are better prepared for and more likely to mitigate changes in utility pricing schemes. There have even been several studies recently that found "green buildings" are linked with higher employee productivity and decrease in absenteeism due to illness.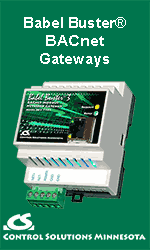 Sinclair: Who will ENERGY STAR cuts impact?

Moeller: The financial impact is severe.

Cutting ENERGY STAR may result in significant economic and environmental consequences. In 2015, businesses had a cumulative cost savings of $3.4 billion on utility bills through ENERGY STAR and prevented more than 17 million MtCO2e of greenhouse gas emissions. Businesses are not the only beneficiaries. The program has been influential in the creation of jobs in the manufacturing, energy efficiency, retrofitting, and construction industries. Conversely, eliminating ENERGY STAR may potentially generate cuts to the workforce as energy costs are not as effectively controlled, subjecting companies to higher prices due to volatility in energy markets.

Consumers may also feel the effects – since ENERGY STAR is a voluntary program with stringent standards managed by a government agency, it's widely recognized label has earned the reputation for being a trustworthy consumer resource for energy efficiency.

Sinclair: Are there any alternatives to ENERGY STAR?

Moeller: Unfortunately, none that is comparable.

References:
1. https://www.washingtonpost.com/news/monkey-cage/wp/2017/03/23/the-trump-administration-wants-to-kill-the-popular-energy-star-program-because-it-combats-climate-change/?utm_term=.6f34aa570d9c
2. https://papers.ssrn.com/sol3/papers.cfm?abstract_id=2920788

---


[Click Banner To Learn More]
[Home Page] [The Automator] [About] [Subscribe ] [Contact Us]