Editorial Comments

&
2002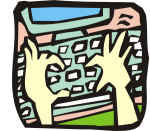 New Trends in Building Automation - a Panel Discussion at LonWorld 2002 in Toronto, October 31, 2002 was a great event which allowed us to catch up with the exciting new developments in the world of Lon.
December is our AHR Expo preview issue and we will be publishing information as we receive it to keep you informed. Please check out our AHR Product Preview.
Every month AutomatedBuildings.com passes a new milestone or becomes involved in a new way with our industry. This seems to be a banner month and we have reason for celebration as the November logo indicates. Here is a brief summary.
Growth: Our circulation for October measured by monthly served sessions and by unique IP addresses served is 1000 to 1500 higher than last month suggesting that we will come close to or exceed serving 30,000 sessions this month. If the average user session remains at 12 minutes that is over 6000 hours a month of online communication with our industry. It has been an amazing four years since the start of AutomatedBuildings.com.
Our first International Advertiser is North Communications Limited. The UK's leading manufacturer of integration products and supervisory display systems for building services control and monitoring.
LonWorld, Toronto I am part of a panel on October 31st discussing New Trends in Building Automation. This panel will address how trends in building automation influence the lives and businesses of building owners, integrators, facility managers, tenants, consulting engineers, and OEMs.
AHR Expo 2003 Chicago Our fourth year at providing FREE Show Sponsored Sessions
An Endorsing Publication of CABA's Intelligent & Integrated Buildings Conference.
Sponsor and content provider for BuilConn who brings together manufacturers, distributors, integrators, contractors and dealers in the security and HVAC industries – To learn about and discuss technical and relevant issues.

Supporting Publication for Net-atHome(tm)2002 Cannes Mandelieu, French Riviera, Nov 13-15
Media Sponsor for LonMark Interoperability Association Fall 2002 General Meeting:
Monthly Building Automation Column since August 2000 for Engineered Systems has allowed us to share the excellent online content of AutomatedBuildings.com plus my ideas with the print reading world.
We are now planning "The Sequel" to our AutomatedBuildings.com and Engineered Systems' joint venture "Web Based Facilities Operations Guide". This was the supplement to Engineered Systems' August 2002 issue. Controlling Convergence is scheduled for the Engineered Systems' April 2003 issue.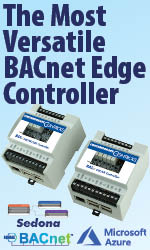 In addition to the above, I have again re-emerged as a Consultant operating as Sinclair Energy Services Ltd on an over 1 million square foot project. I have been challenged with the task of taking my web based operations ramblings and making them into reality. It is a fun project and appears to be easier than I thought as vendors have made great progress in providing us web interfaces.
Nov 2002 our theme is "Online Training: A Viable Option?" and discusses the industry's dependence on the web for training. We have received a wealth of articles and interviews.
AutomatedBuildings.com has housed much of the information generated in the last four years, sometimes even being the catalyst that spurred everyone on. We thank the industry for allowing us to provide this valuable service.
Be sure to read our articles plus our archived articles and interviews.
Our recent venture into online training has been well received and we again see value in providing the online training service and connection to other related online services. Good trained Building Automation personnel are hard to find and we hope that by providing an easy method to learn about our complex industry we can help.
Thanks to all Our Sponsors for allowing us to provide our industry online information service to you for free.
---


[Click Banner To Learn More]
[Home Page] [The Automator] [About] [Subscribe ] [Contact Us]