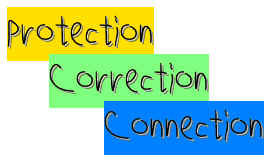 Ken Sinclair, AutomatedBuildings.com
If you think the evolution is complete think again.
Several hundred years ago large buildings were all about Protection. Castles and churches provided protection against the weapons of the time; spears, arrows, swords and other hand-to-hand combat weapons. This era ended because of the development of "gunpowder". These structures could no longer effectively provide protection. Social changes followed as the development of weapons using gunpowder started the industrial revolution. Large numbers of workers in the cities led to the development of buildings for housing. The high concentration of people in close proximity created major infrastructure problems that we are still working at correcting today. Some of our first attempts at human warehousing produced disastrous results leading us into several hundred years of Correction. Adding sanitary systems was our first correction, then using air systems and finally air conditioning and automation to evolve to today's buildings. If you think the evolution is complete think again. I smell gunpowder. Technology this time in the form of the communication revolution is making our old buildings as useless as castles, creating the necessity for the age of Connection.












A highly mobile connected work force is issuing a human cry for control and connection to environmentally correct green buildings. This cry coupled with our inability to feed the energy hungry monsters we have created is shifting industry focus to better connection. Better connection to Occupants, Users, Operators, Designers, Owners and the Energy/Environmental infrastructure. Our huge stock of existing buildings must not only be corrected to be sustainable they must be connected.
I am writing these words while in Scotland at a sustainability conference. Castles, connections and sustainability are very much on my mind as my presentation to this conference was the Greening of Buildings with Automation. The new era of automated buildings is about being connected while improving connection to the energy and environmental infrastructure.
An article on our AutomatedBuilding.com web site for October by Tom Hartman, the father of green thinking for buildings, is about ENDING THE BLACKOUT BLUES and tells how we can connect our existing buildings to the infrastructure that feeds them and make them an active part of the equation. Online load management can help end the blackout blues but we are going to have to make it happen.
Tom's article states:
The simple but tragic sequence of events that led up to largest blackout ever in North America could have easily been avoided. This fact has been cited by experts as proof that the outdated structure and practices of the electric utility industry caused the needless event. So, most experts conclude, the blackout constitutes a wake up call to the utility industry for fundamental changes in industry practices to ensure such an event is not repeated.

The experts are only half right. What they are missing is the second and equally important cause of this tragic event. The truth is, the same type of outdated industry structure and practices plague the energy conversion industry that operates on the building side of the electric meter - our HVAC industry. And our industry's failure to come to grips with it has resulted in HVAC electric energy use to be about double what is easily achievable, making our industry every bit as responsible for this tragedy as the utilities. That we have not yet had to bear the blame is a gift, and should be seen as a wakeup call of our own - that we need (REALLY need) to improve the way our industry delivers more advanced technologies to our building construction projects. And perhaps we can do so if we can avoid the glare of publicity while we work to utilize the increasingly precious energy resources available more efficiently. It won't be an simple process, but I'd like here to cite two simple things all of us can do right now that will most certainly move us in the direction of real improvement.
First, take responsibility for our designs. Article goes on with examples.
The second most important point of advice for today's design engineer is to be open to new ideas and approaches. Again article provides examples and recommendations.
Tom's good advice applies to many aspects of our industry and as we move into this era of connection we need to take more responsibility while being open to new ideas. In fact we will be involved in the creation and marketing of new connections in our journey to convergence as portrayed in this month's ES supplement Marketing Convergence.
---


[Click Banner To Learn More]
[Home Page] [The Automator] [About] [Subscribe ] [Contact Us]