---

We all have to be conscious of the fundamentals of energy and only we have the power to conserve.

Ron Bernstein, Executive Director,
LonMark International

Originally published
LonMark Magazine October issue
The October 2007 issue of the LONMARK magazine focuses on Energy and Power and when I was considering how to position this in reference to LonMark, the first thing that came to mind was the expression, "He that has the Energy holds the Power". In today's world the issue of energy, its creation, its usage, its demand, and even its curtailment is front-and-center in all we do.











Recently, I was asked by my wife Tracy, a third grade teacher, how to explain energy and power to her class. She showed me a textbook drawing of three sources of power: the sun, wind, and water, that fed to a box labeled "generator", then to a box labeled "converter", and last to a house. In the house were various "loads" including a TV, a lamp, and a microwave oven. Her key questions to me were; "Where does the energy get stored? And how do I explain this in terms that a 9-year old will understand?"
Using the examples of solar power through a "generator" called photovoltaic panel, wind power through a wind turbine, and water through a water turbine all point to one of the biggest misunderstandings relating to energy: we don't store energy very effectively. It is either there, being created and used, or it's not. There is little "saving it up" to use later. If the sun is blocked by clouds, guess what?… No power. If the wind stops blowing, again, no power. If the water level decreases, no power. Energy is only stored as part of its "potential" properties, as in gas, oil, coal, etc. When it is burned, it releases energy. Otherwise it's a "use it or lose it" scenario. But when it comes to fossil fuels the "conserve it or burn it" scenario seems more relevant. It is what we refer to as a real time engineering problem – one that has to be dealt with on an ongoing basis, with adjustments and intelligent control in order to minimize waste. And guess what LonMark is based on?
* Intelligent Controls
* Real Time Access
* On Demand
* Integrated Environments
* Common Infrastructures
We do it all. And we do it quite well, thanks to the innovative products and integrators installing intelligent control systems around the world. And the world needs to know more about this, how to do this cost effectively and reliably.
Now try to explain all that, and more, in terms a 9-year-old will grasp. In the end, they will get the basic idea that conservation is the only true form of "saving" energy. Use less, control your usage better, and you, in effect, save more for future use. Very simplistic terms, but this is the point. We all have to be conscious of the fundamentals of energy and only we have the power to conserve.
LonWorld
Preparations for LonWorld 2007 in Amsterdam in November are well underway. LonMark is sponsoring the event and working with the organizers to ensure it is a successful event for all. LMI will be hosting the awards this year for best products, best multi-vendor project, and more, please visit www.lonmark.org for nomination forms and ballots.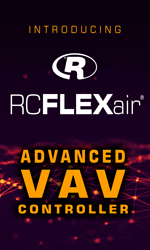 During the show, LonMark will host a temporary test center on site with two scheduled testing sessions. Consider sitting for the exam while at the show and come away with a credential and the latest market and technical knowledge.
LonMark will be hosting our next Board of Directors meeting in conjunction with LonWorld and we look forward to continually refining our ongoing efforts and value proposition for our association. The board is aggressively working toward a common goal of greater adoption and education of LON.
Discussions are ongoing relating to supporting other industry associations, partnering with other technologies, and working with event planners to establish LonMark as a primary source of educational support.
Wanted: Case Studies and Success Stories
Consider this a formal invitation to submit your stories and studies for inclusion not only in this magazine, but also to be used in an upcoming reference eBrouchure we are working on. One of the prime feedback comments we received at the LonMark Sessions seminars was the request for more reference projects, case studies, and success stories. "Show me something I can relate to" was often the gist of the comment.
To respond to that, we are planning to create a document that identifies many major market segments such as commercial, industrial, government, hospital, schools, institutions, research, and many others.
We'll then have several case studies focused on each sector highlighting the key benefits of installing an open, integrated, energy-efficient LON control system. Sounds like an interesting project? Well, you can help. Send your stories to marketing@lonmark.org. You'll get acknowledgment and also help people learn.
Finally, let me add another twist to this issue's take on energy and power. The LonMark team seems to have an endless supply of energy – translate that to enthusiasm for what we do. If enthusiasm is the "potential" then kinetic is the action. We're all about action, moving forward with new projects, initiatives, and support for you. But we need your help. We need your support. It feeds the "potential" by feeding our enthusiasm. Like the concept of a "perpetual-motion machine" you feed us your ideas, it sparks us to greater enthusiasm which translates into action and provides you with the power to do more. Okay, it's a bit of a stretch, but I think you get the idea.
---


[Click Banner To Learn More]
[Home Page] [The Automator] [About] [Subscribe ] [Contact Us]