---

EMAIL INTERVIEW – Steve Raschke and Ken Sinclair
Steve Raschke, CEO Candi
Steve has over two decades' experience leading teams focused on networked data and building control systems. His background includes: CEO of Sage Systems, a pioneering provider of smart grid networking and M2M demand response products and services to energy companies; VP of Operations at Engineered Environments, a global luxury systems integrator; Chairman of D-Tools, the leading design software for CEDIA systems integrators; Division Manager at AMX, a global building controls leader; Senior Manager for digital living room products at Seagate; President of Meda Systems, ground-breaking digital media streaming servers; Chief Engineer and Director of Marketing at IBM spinoff Home Director. Steve is a serial entrepreneur and team builder who has participated in multiple IPOs and acquisitions. He has authored numerous patents, white papers and industry articles, and holds awards for innovations in control systems and electronics.
---
IoT tech will win the race to smart buildings

IoT tech for smart buildings is evolving rapidly; much more quickly than traditional controls industry products.


Sinclair: We talked last year about the tremendous opportunities for smart building technologies in mid-sized commercial buildings. What's changed since then?
Raschke: Smart building solutions are accelerating into the mainstream. That's the change we wanted to see. Early adopters like Walmart, Starbucks, Shorenstein, and Stanford, led the way; industry forums like Realcomm, CABA, AHR, and BOMA educated the market. So today we see more owner-operators aware of and interested in benefits from data-driven insights into their operations. The integrators and maintenance companies who they work with are asking how they can offer smart building services. Recently Navigant predicted that 2017 would be the tipping point; they might be right.
Sinclair: For IoT-based solutions, what other factors are driving increased demand for smart buildings?

Raschke: IoT tech for smart buildings is evolving rapidly; much more quickly than traditional controls industry products. IoT tech will win the race to smart buildings price and pain points. IoT sensors and gateways have become more reliable, secure and cost-effective in just a couple years. Monnit, CBW, eGauge, and Advantech are among those who do IoT hardware really well. On the software side, the analytics and BI software are getting very good at making data meaningful and actionable. AEPs like Altair, Leverege, and Lucid iterate fast, are easy to deploy and are constantly improving. At CANDI, every month we release new updates to normalize, manage or secure device data. Traditional building controls companies simply can't keep pace with all that.

Sinclair: Sounds like a lot of options. The smart building industry has been criticized for too many fragmented solutions. How does a COO or sustainability officer choose the right one?

Raschke: Smart buildings by definition require a growing set of varied products and services. This gives IoT-based solutions the scalable advantage. Fragmentation has been a problem, but two important developments now make it easier to choose and deploy IoT-based smart building solutions.

First, the Intel Building Management Platform (BMP) is now available to connect, normalize and secure data from a range of legacy systems and new devices, across networks and protocols in buildings (BACnet, Modbus, ZigBee, X-Bee, Z-Wave, many IP-based protocols, and APIs, etc.). Intel BMP gateways solve the problem of unifying the edge.

Second, CANDI delivers edge data to best-in-class analytics and BI software. For example, Altair just released its Carriots Analytics platform, which integrates data feeds from CANDI and Intel BMP with other sources. This integration lets owner/operators acquire, analyze and visualize smart building data in a single-pane-of-glass dashboard. What's especially exciting is that they can aggregate live and historical data from the building – such as HVAC, energy, lighting, temperature, air quality and other devices – and analyze it along with data from other sources such as ERP and financial systems, maintenance records, customer relationship management (CRM) data, warranty information, etc. We make the connections fast, easy and secure, so the building data is accessible. Altair makes it easy to analyze and respond, with customized applications so that different users have concurrent access to make the data immediately actionable. The ROI for this is substantial.

The result of this kind of partnership is a flexible end-to-end system, expandable to a choice of different devices and services over time, and scalable across a portfolio of buildings. Unlike silo'ed or traditional control systems, these affiliations allow integrators and building operators to choose which devices, analytics, and UI are right for them at the time.

Sinclair: How would I go about buying an IoT-based smart building solution like this? What should I expect from it?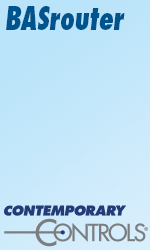 Raschke: Systems integrators (SIs) are key to designing and deploying IoT solutions for smart buildings. They'll source Intel BMP gateways, sensors and software apps through distributors like Arrow Electronics or Ingram Micro. They'll be trained in the installation and maintenance of those components. Some SIs will have custom apps designed for them. They'll meet with you to determine your needs – energy management, comfort and air quality, lighting control, asset monitoring, workforce management – and specify the right IoT devices for your building.

Your installed costs (hardware and labor) will be much lower than for a traditional control system or data pump and sensors. Once the system is running, you will pay the SI a monthly subscription for the maintenance service they provide, or if you're managing your own building, you may simply have a lower fee for your own use of the app. Your ROI should be high – 1x to 2x within a year is not unusual for energy management use cases.

You can expect a secure stream of detailed data to flow nonstop from your sensors and equipment to the app, which will display and interpret the data to provide actionable alerts and analytics that help you meet your goal for the smart building. With some apps and devices, you can also push controls back to the building and use edge logic to run offline rules. Benefits include reducing your operational costs by identifying problem areas, optimizing service intervals for your systems, responding more quickly to out-of-bounds events, and having the data you need to diagnose issues..

---

[Click Banner To Learn More]
[Home Page] [The Automator] [About] [Subscribe ] [Contact Us]