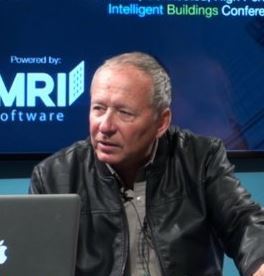 "Agile Adaptive Autodidactic Autonomous Accepted Actions"

We need to embrace these six words and make them part of the IoT journey we all are on.

Let me explain and better define this collection of Six "A" words that are part of our transformation.

Agile - We all need to learn just what we need to know, just in time, quickly and easily with agility.

Adaptive - We need to embrace Adaptive Intelligence and some of its components such as Lygometry, a process where you measure things you know that you do not know. Ask questions about the knowledge that you know you don't have. Lygometry is best understood by children and artificial intelligence and is often is not something we personally well define and build inventories of. For an example of what I am talking about watch and listen to this presentation:

Adaptive Intelligence: Hacking Your Brain's Response to Change | Amin Toufani | SU Global Summit https://m.youtube.com/watch?v=mKBIs5xTH2A

What do we need to unlearn autodidactically to adapt?

Autodidactic - We need to keep on our self-educating journey to be self-taught and create self-learning companies because our teachers and trusted advisors are still learning as well. All known resources are still evolving. Books and prepared education are obsolete as soon as completed.
Autonomous - More and more the IoT devices are becoming autonomous with data and AI at the edge, and the trend is that information that was sent to the cloud is now processed on the intelligent edge.
Accepted - hard to achieve by all but we must seek understanding and acceptance of all the people in our equation and educate and guide them through their personal People Powered Transformation.

Actions - Once we have learned the correct skills, we need to turn them into action. Such is our future.

We need to quantify and autodidactically increase our knowledge of our lack of knowledge. Writing these words makes me realize that my past five decades in building automation and two decades in publication has been powered by my personal Lygometry, plus lack of formal training and a general lack of understanding of what I should know but was fueled by agile actions not particularly well executed or well-founded but somehow accepted. The Autonomous action was me. More on this in this review
I was requested by Robert Beverly, the editor of Engineered Systems Magazine, to prepare a November feature article outlining the "BAS Trends for 2018". Quotable input was requested and provided by several industry leaders/experts giving me their brief take on trends they find interesting and noteworthy.

We all are very pleased to have the opportunity to share our perspectives with the consulting and facility engineers to help them understand the change that is occurring with today's Building Automation Systems, BAS.
"BAS's - Inclusive Open Data-driven Reinvention." Once we presented the question, this article created itself, the title and pull quotes all evolved from the quoted thoughts. Ken Sinclair, AutomatedBuildings.com
Be sure to check out this series of interviews about the new and upcoming MSIs.

Master Systems Integrators (MSI) They make sure all systems communicate properly, coordinate all project participants, collaborate with building owners to ensure systems information will be accessible and usable, and they develop software layers responsible for integration, aggregation, and communication of the building systems. - Scott Cochrane, President, CEO of Cochrane Supply & Engineering and Geoff Hunter, President, Senior Principal, Palmer Conservation Consulting (PCC).
Time line Smart Building Automation Evolution with over 100 events linking 1000's articles of history
Timeline linking articles depicting our evolution as an industry Curated by Ken Sinclair & Therese Sullivan.
Reflects back to 1900 but actively starts with the birth of DDC in the mid 1970. Starting in about 1999, leading Building Automation professionals were early collaborators in the effort to put real time data in service to better interior comfort and energy efficiency. They recognized their role as catalysts of this paradigm shift and set to work aligning all the necessary people, processes and technologies. Here's a timeline of their achievements. All the thought-leadership articles, commercial announcements, and press releases used to compile this timeline were found in the database of the online magazine automatedbuildings.com.

Required Reading for AHRExpo Chicago For our Education Sessions and the Connection Community Collaboratory

I am extremely pleased to be a moderator and a media sponsor at the 2018 Nordic Smart Building Convention HELSINKI, JUNE 6TH & 7TH, 2018. I was extremely impressed with the information provided for our readers from last year's great event. I am looking forward to interacting with panels and attendees at this event to learn more about some of my questions, such as, How does the smart building automation industry make the transformation that it needs to undergo?
Check out these tweets about their convention.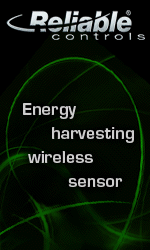 Be the people to engage be agile and adaptive in our transformation by creating value from self-learned data while discovering transforming ways.

Welcome our newest sponsor. Intesis - Easy to use Integration Solutions for Building and Home Automation. Improve your control of VRF & DSS with IntesisBox.

Tell all our sponsors you saw their ads on the AutomatedBuildings.com web-site and thank them for supporting your free access to evolving Automated Building Industry information. Click on their ads and view their valuable products and services. Please review all Our Sponsors.

The news just keeps flowing thru our web-site, and RSS feeds daily, and of course the only way to find what you are looking for in the vast quantity of information on our site is with our site search engine http://www.automatedbuildings.com/search/sitesearch.htm

As always lots of new products, plus be sure to check our event calendar to see the number of events we have in our future.


---

[Click Banner To Learn More]
[Home Page] [The Automator] [About] [Subscribe ] [Contact Us]