---

Prime Project in Sweden has chosen Botech as their partner to measure and monitor the energy use in their Energy-plus-house.

Robert Cawood
Botech

Contact info@botech.se

In the small village Åkarp, Sweden's most energy efficient building is being built. The building is estimated to consume 5500 kWh/year total for both electricity and heat. Energy will be produced locally and will generate a plus, which means that the house will be a "plus-energy" house. Prime Project in Sweden has chosen Botech's software Greyhound as the provider of web-based monitoring of the energy consumption.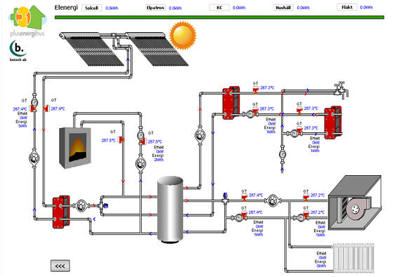 Control and monitoring of the energy-consumption
With Botech's software, the energy-plus house will have a web-based overview of energy use, alarms and history, with the tools to compare and optimize the performance. All this through graphics and flowcharts displayed directly in a standard web browser. The energy consumption will be presented both in real time and also summarized in reports. The user will be able to have an overview of its solar energy, log fire, heating from the drains etc. In addition to measuring household electricity, the system will also show the consumed energy from the heating, ventilation including the tap warm water and the energy losses that may occur.
Greyhound is a Linux-based system, and is stable and reliable. The system has high security and protection against intrusion and has been assured by for example Johnson Controls, which uses Greyhound to monitor everything from cruise ships to grocery stores.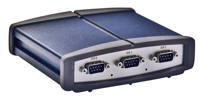 "Black box for Buildings"
Botech's software is designed to monitor, store and analyze all information regarding ventilation, cooling, heating and security systems. It makes it possible to lower costs for energy, maintenance and service and at the same time, improves accessibility, and the functionality of existing systems. It gives you the information on what is happening in your system and gives you an overview of energy use, logs and alarms. Information is accessible via a browser and requires no pre-installed system or program. The platform is based on Linux, and is reliable and scalable. Greyhound is independent and supports up to 95% of the existing BMS controllers. It is a smaller investment with a low initial cost, and has the same functionality as more advanced SCADA-systems.

Greyhound Enterprise is a powerful server that can handle hundreds of sites via either other Greyhound Servers (GHS500, GHS2500) or via direct connection to the outstations or PLCs. It is perfect to use at for example very large installations, or to get a central access point for several sites. The Greyhound Enterprise gives you a central web-based overview and can replace multiple systems with one.
• Complete SCADA-system.
• No fixed limitation per site.
• Combine several Greyhound Servers into one.
• Reuse schematics from previous projects.
• Export data to different formats.
• MySQL database.
• Reports

Greyhound supports the following drivers:
BACnet (IP/Ethernet/MSTP), KNX (EIBNet/IP), EIB, Modbus (RTU, ASCII, TCP), LON, Danbuss,Exoline, SAIA, SIOX, Mbus,Staefa NICO,Staefa NITEL, Trend,Omron, KTC / SRDLink, Cylon, Comli Carel, INU, Johnson/N2, Smartbox, Mercury, EnGuard, ALCO, EMU, Honeywell/ELM, Unisab, Frick,Metasys, Excom, SNMP, ISN.
About Botech:
Botech is a Swedish company founded in 1999 and develops and provides web-based SCADA system. Botech focused from the beginning on products based on web technology and has continued to been innovative. They have been world leading in developing web-based applications, and choosing stable platforms such as linux for their products. Botech could migrate Greyhound to smaller PCs and create "a Black box", for buildings, equipped with no moving parts, for reliable and more stable platform. Botech's products are used internationally by both large and small OEM companies worldwide. Surveillance such as refrigeration equipment on large ships, for ventilation and heating in buildings and as a tool for energy optimization. The company currently has clients such as Johnson Controls, Regin, Lindinvent, the Church of Sweden and Bravida.
---


[Click Banner To Learn More]
[Home Page] [The Automator] [About] [Subscribe ] [Contact Us]