---

Domestic solutions for graphics needs at a competitive rate

Sarah Erdman,
Marketing Director,
QA Graphics
Like many industries, a number of control system providers are choosing to outsource areas of the business in an effort to cut costs. A large area commonly outsourced is their graphics needs, such as control system graphics, drafting services, animations and other types. For many businesses, it is not negotiable where they outsource these needs to. At the corporate level, organizations are mandating that individual branches outsource their work to specified locations overseas in a company-wide effort to cut costs.















As a number of control system providers outsource their graphics needs overseas, it can't be denied that there are some risks to the company. Language barriers, time differences, regulatory differences and foreign labor laws are all factors that need to be taken into consideration when deciding where to outsource projects. And even though we are encouraged to shop local as the Western economy is in distress, more companies than we are aware of continue to take their business overseas.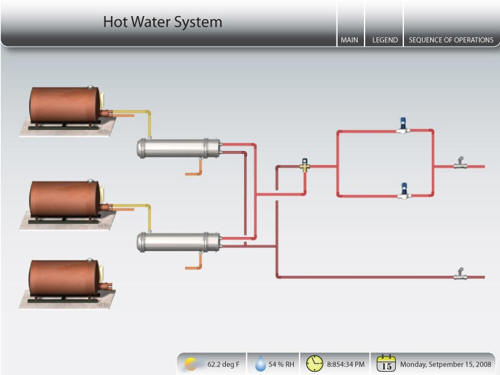 According to the article, "Outsourcing: a shore thing?" published September 24 in Business Management magazine, offshore outsourcing has grown over 20 percent the last few years; but not everything about this growth is positive. While many countries are able to provide very low-cost opportunities, certain types of work, such as graphic outsourcing, require closer collaboration and are a better fit for local outsourcing. According to Business Management, the latest study conducted by DiamondCluster, a global sourcing advisory practice, states that "outsourcing satisfaction rates have dropped over the past year from 79 to 62 percent." Tom Weakland, leader of DiamondCluster, stated that "satisfaction has dropped due to the fast growth of outsourcing in so many countries." With so many outsourcing options available, quality may suffer when a solution is chosen based just on price.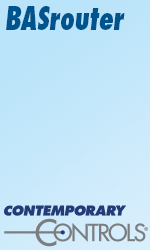 When considering the quality of work, outsourcing for a low price is not always worth the effort when there are domestic companies available that can provide superior graphics at a competitive rate. It's time to bring these jobs back and support the local economy. QA Graphics is a Midwest company that offers a total design solution, with all of the services completed in the U.S. for a price comparable to overseas competitors. The company's in-house design team (most of which are trained mechanical engineers) can create custom solutions including system graphics for any type of building automation system (BAS), 3D floor plan development, drafting services and symbol library graphics.
One of the company's core competencies is providing comprehensive graphic outsourcing services for the building automation industry. The company has worked with a number of control system providers having designed custom graphics for several of the industry's largest control system manufacturers, as well as completing a great amount of work for individual branches, cleaning up or correcting graphics projects that had originally been outsourced overseas. On several of these clean-up jobs, it was found that building owners could have saved a significant amount of money if they had originally worked with QA Graphics and avoided having graphics updated and paying rush fees to complete their project on time. The company has also found that building owners are starting to contact them directly for graphics needs, bypassing controllers that are outsourcing work overseas.
If you're interested in learning how you can outsource your graphics needs domestically, while maintaining a competitive price and a superior project, contact Sarah Erdman, marketing director of QA Graphics at 888.965-3403 or serdman@qagraphics.com.

---


[Click Banner To Learn More]
[Home Page] [The Automator] [About] [Subscribe ] [Contact Us]