---

Beyond Savings Projections to Proof

Tim Kensok,
Vice President Market Development,
AirAdvice
AirAdvice, a leading developer of technology and programs for improving buildings' energy performance, continues to innovate in the field of commercial energy efficiency diagnostics with the integration of Energy Expert into their energy diagnostic platform, BuildingAdvice. Energy Expert is a powerful energy information management system offered as part of a partnership with NorthWrite, Inc., announced earlier this year.















Continuous Monitoring

While some commercial building owners and managers would say that throwing money out the window on wasted energy is a pain point, many owners and managers don't know the energy spend of their buildings - much less know how to approach reducing it.

The average building owner spends approximately one-third of their controllable operations budget on energy, and inevitably, energy costs continue to rise. According to the Building Owners and Managers Association (BOMA), energy performance optimization of a building's energy operations can reduce the annual energy spend by up to 30%.

So if you were able to reduce the pain of loss - conscious or no - with forethought, diagnostics, and some strategic changes that may not even require a capital investment, wouldn't you take a more rigorous approach to tracking the energy performance of your investment? Not just on a one-time basis, but as an ongoing part of your operations plan?

Building owners need to be educated in what they're missing, and in many cases it is up to HVAC professionals to do it. That's why the latest product offering from AirAdvice allows our partners to take energy diagnostics and analysis to the next level with an energy information management system.

What is Energy Information Management?

While energy management is commonly associated with a building's control or automation system, energy information management is a method for the ongoing, continuous monitoring of a building's energy use over time, with analysis tools to turn large volumes of data into useful, actionable information.

Many energy management systems have elements that record and report energy use, either whole building, or sub metered. But nearly all fall short of the goal of providing actionable information. Instead, they are used by experienced energy professionals as inputs to troubleshoot issues or analyze trends.

By contrast, energy information management systems have automated the data collection, analysis, and reporting tasks so that recommendations, not data, become the output. It's similar to the difference between a chart of web hits and Google Analytics for the web marketer.

Why Energy Matters

A building's energy efficiency can change over time: tenants move in and out, spaces are reconfigured, and even minor changes in interior structure can result in unnecessary energy usage and costs. The reality is that buildings are in constant flux, making energy management a moving target. Even without major changes to the building, performance will degrade, ultimately raising costs and reducing the attractiveness of the building to current and future tenants, as well as the reducing the value of the building.

An energy information management system can look for data that is out of the expected range for that building and quickly identify the most serious inefficiencies. Cost-saving adjustments can be made in a timely way. For both real-time alerts when energy use exceeds baselines, and for long term, impactful savings, facility managers and HVAC professionals need continuous data available at the touch of a keystroke.

In short, energy information management systems give a day-by-day understanding of the energy use of a building when needed, and stay quiet when building systems are functioning optimally.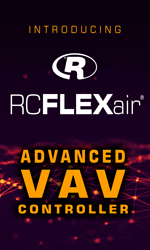 Preserving an Investment: Why Energy Matters, Part Two

If investments are being considered to improve energy efficiency, the risk to the financial decision maker is significantly reduced by accurately tracking the savings delivered by the project. Without this assurance, many projects go unfunded in today's climate of tight budgets.

As the value of energy benchmarking for increased efficiency begins to penetrate the mainstream marketplace, the next step in energy services is to illustrate to owners and managers that improvement to energy efficiency isn't a one-time event.

Benchmarking, assessments and audits allow owners and managers to make big or small changes to their systems that can result in significant savings. From a major investment in new mechanical equipment or controls, all the way down to changing system setpoints and temperature setbacks, changes to a building's energy use often include projects that may have been hard-won.

Once those changes have been implemented, an energy information management system protects the energy-saving investment made by ensuring that savings is recovered on an ongoing basis. Once changes are made to building system, the energy information management system accurately tracks how much energy is being saved as a result of those changes.

Contractors can stand behind adjustments and improvements to building energy efficiency when reporting on long term energy consumption information provides a metric for dollars saved. They can use the ongoing management of energy information to prove that the predicted savings from proposed energy conservation measures have been delivered. Unlike energy studies, this isn't just a savings projection, it's proof.

The Energy Expert Story

In May of 2010, AirAdvice and NorthWrite announced a partnership to integrate elements of NorthWrite's Energy WorkSite™ into AirAdvice's BuildingAdvice™ energy services platform to provide an energy information management system to BuildingAdvice channel partners.

Powered by a building modeling algorithm developed by and in partnership with the U.S. Department of Energy, Energy Expert™ is a software application that utilizes permanent, on-site metering to continuously monitor energy use. Energy Expert analyzes interval energy data gathered by a cellular or internet-enabled communication gateway to provide actionable feedback about how a building is performing. Like all applications in the BuildingAdvice platform, data is accessible anytime through web-based software.

Energy Expert notifies designated recipients when consumption or demand levels exceed pre-determined thresholds for immediate detection of operational issues, displays analytical data using simple graphical interface for easy identification of abnormalities or areas for operational improvements.

With the incorporation of Energy Expert™, BuildingAdvice now provides end-to-end solutions for benchmarking energy performance, effectively closing the loop for our customers by identifying specific opportunities to reduce energy waste, verifying actual savings delivered, and ensuring ongoing performance. By reporting actual energy savings delivered, BuildingAdvice eliminates a tremendous amount of financial risk for the building owner.
---


[Click Banner To Learn More]
[Home Page] [The Automator] [About] [Subscribe ] [Contact Us]