---
Rapid software development leads to future facing success

New OPC Foundation OPC UA .NET Developers' Course provides hand-on UA development


Manny Mandrusiak
Vice President OPC Marketing,
OPC Foundation
Investing time and resources (aka "money") into any technology has its risks even when the potential for reward is great. Vendors eager to break into new markets will make the first move as has been evident with numerous OPC UA products recently released from major OPC vendors all targeting existing and new customer alike.















Developers looking for Rapid Application Development using Agile methodologies often struggle to find their needs met when starting out with any new technology. The OPC Foundation has taken great strides to right-this-wrong and are prepared to show you how to rapidly build UA applications from start-to-finish and will provide you with all of the necessary SDKs, toolkits, application frameworks and compliance test tools to help you do it right and quickly!
Whether you're looking to create new UA products or extend the capabilities of existing OPC Classic products, come to the OPC UA .NET developers training course in sunny Scottsdale, AZ from Oct 18-21 and we'll show you everything you need to know now.
Getting the Tools for Success
Unlike other training courses the new OPC Foundation .Net OPC UA Developers' course provides attendees with all of the tools necessary to leave the course and develop compliant OPC UA products quickly. Attendees will walk away from the course with the new OPC UA Compliance Test Tool (OPC UA CTT); Copies of all the OPC Foundation OPC UA Development Tools; Sample code, and other valuable reference documents.
Hands-on OPC UA Training
The new OPC UA .Net Developers' course is specifically designed to be a completely hands-on experience. Attendees will start by learning the basics of the OPC UA specifications and build a solid foundation for the practical portion of the course. During the practical portion of the course, attendees will accomplish two main objectives:
Attendees will learn how to wrap existing OPC COM products to interoperate with OPC UA products using the OPC Foundation set of tools, and

Learn how to rapidly develop native OPC UA products using the OPC Foundation SDK's
Attendees are encouraged to bring their own OPC COM products, but if none are available, an OPC Foundation OPC COM Server and Client will be provided. These practical sessions are instructor led with the intent of having students finish the course with complete OPC UA products.
Testing and Troubleshooting
One of the newest modules in the OPC UA .NET Developers' course is the Testing and Troubleshooting section to help you prepare for troubleshooting and supporting your own customers. Once attendees have OPC UA enabled an OPC COM Server (or created a native OPC UA Server), it will need to be tested for compliance. Attendees of this course will get the benefit of being able to use the new OPC Foundation OPC UA Certification Test Tool (CTT). The OPC UA CTT was specifically designed by the OPC Foundation Compliance Working Group to prepare products for lab certification through a variety of rigorous testing. Attendees will also be able to experience the value of Interoperability testing with other OPC products in a real-time environment.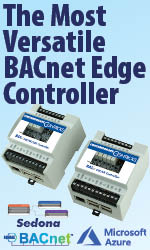 Information Modeling
The course will also go beyond the basics of OPC UA and teach attendees how to enhance OPC UA Servers by using the rich information model within the OPC UA specification. Information Modeling is becoming more important within industrial communication specifications as the demands for structured data grow.
Organizations like PLCopen and MTConnect have both embraced the value in collaborative efforts with the OPC Foundation leveraging OPC UA to create companion specifications that are designed to provide the infrastructure to revolutionize device interoperability. Come and learn how to build your own custom data-types and instantiate them to make more meaningful and logical data.
Security
Security is a growing concern among all industry verticals as the threat of cyber attacks increases. The OPC UA specification has taken this into account, and incorporates a level of built in security. The OPC UA Developers' Course will take attendees through the world of security and network administration. First hand case studies will be explored; as well as providing direct support to OPC UA products on the network. The instructors will prepare you so that you are ready to troubleshoot and fix the potential problems that your end-users may face.
Summary
This course provides the perfect balance of tools and practical knowledge to help you and your company make the transition to OPC UA so that you too can reach new and existing customers with an exciting new technology empowering more flexibility and options than ever before. Seats are still available to attend this training course, and if you are a System Integrator of Developer, it is definitely the course to have under your belt.
More information about the OPC Foundation website: www.opcfoundation.org
To register for the OPC UA .NET Developers' course navigate to: http://www.opcfoundation.org/Default.aspx/Events/Developers2010/Default.asp
---


[Click Banner To Learn More]
[Home Page] [The Automator] [About] [Subscribe ] [Contact Us]