---
Making Energy Intelligence Systems Work

The important thing to remember is that the building operator, the sustainability team and the management team must all work together to make it happen.

Matthew Stavis

Vice President,

Software Sales

Activelogix, LLC
We've all heard the pitch;
Sales Rep: "Mr. Customer, you have all this data coming out of your buildings: meters, utility bills, BMS trends and countless other systems. This data could be incredibly valuable to improving your operational efficiency, but in its current form you can't make any sense of it. Our solution takes all that data, pulls it together into one place and our clients typically see annual savings of 5 to 15% on their energy spend."

Mr. Customer: "How?"
Sales Rep: "Well by amalgamating and visualizing the data our clients typically can identify opportunities and actions that generate those savings. In fact a number of studies have shown that that these systems could deliver an average savings of 5 to 15%"
Mr. Customer: "I'm going to need to see more facts to see how this could really work for our organization and generate the type of return you're speaking of."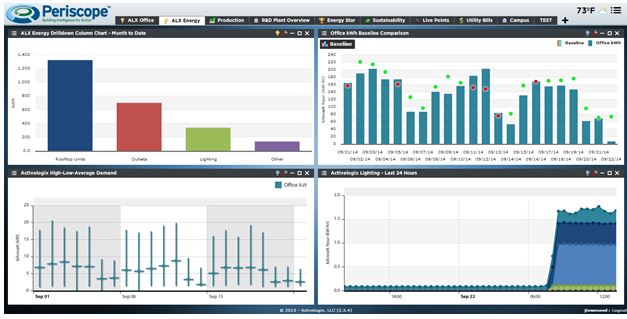 Figure 1 – An example of a user configured Periscope Dashboard making relevant building level data accessible to operators, occupants and the management team.

It's easy to understand how someone would consider 5 to 15% a large promise. It's a big range; it represents a significant amount of energy and equally large utility spend. The savings are large enough that it could have a positive impact to the potential client. Yet, this type of promise immediately generates skepticism and this skepticism is appropriate, as how could aggregating and visualizing your data actually lead to those savings?

The simple truth is that an energy dashboard, energy information system, energy intelligence system or anything else of similar name and function is not going to produce energy savings by itself. Anyone who claims just installing this type of system will save you 5 to 15% is at best uninformed and at worst being disingenuous.
The 5 to 15% promise is achievable, it's just that it requires some well-placed analysis both before and after installing the system. Energy Intelligence Systems (EIS) provide a platform that allows building operators to visually identify savings opportunities that rules engines and bots can't, but, and this is key; the person who knows the building, the operator or service provider, needs to actively participate.

So how do you save energy with an EIS? At Activelogix, we have identified three key components of a successful EIS implementation that we call the three E's:
Efficiency – The energy intelligence system is typically designed with an appropriate number of visualizations and analytics that help you identify opportunities for savings. Some of the more advanced systems even have alarming and automated fault detection and diagnosis to generate alerts in real time when there are opportunities for savings. These notifications can be in response to issues like a temporary demand spike, temperature setpoint overrides or anomalous energy consumption during unoccupied periods. Once an operator understands how the building should operate, creating automated fault detection can be more productive. When this works properly, the building operator takes these identified opportunities, allocates appropriate resources, and corrects or prevents the anomaly.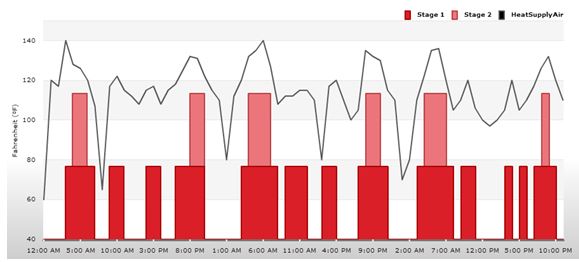 Figure 2 – Periscope's Analytic functionality allows you to compare your space temperature to the system setpoint and identify savings opportunities.

Efficacy – A second typical component of an energy intelligence system is the ability to perform initial Measurement & Verification on energy improvement projects. This would consist of building a weather normalized baseline, annotating when an energy retrofit project took place and visualizing how future consumption is reduced compared to the baseline. Success can be shared with various levels of management to prove the effectiveness of a project and be used to increase funding for future improvement projects.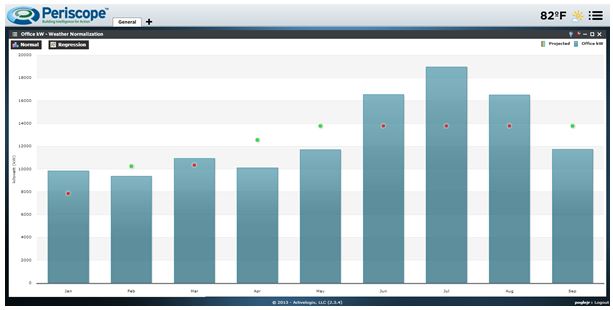 Figure 3 – Periscope's weather normalization functionality allows users to see how their current energy consumption compares to a historical weather normalized baseline.

Engagement - This is the classic use of an energy intelligence system, using dashboard functionality to communicate to your varied building occupants how their actions impact the building's energy consumption. When users can tie their behavior to an end result, they will typically begin to exhibit behaviors that are more in line with your sustainability goals. The dashboard, however, is just a tool in this case. Organizations must put effort into these initiatives, educating users on why the dashboard is there, running competitions (http://www.periscopedashboard.com/docs/ALX-CS-DC-201308v3.pdf) and in general marketing to the occupants. The dashboard becomes the tool in driving engagement, but it doesn't replace the people running things in the background.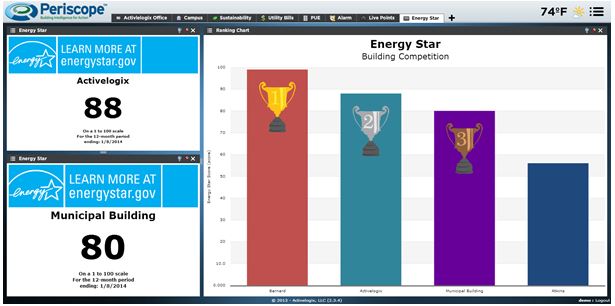 Figure 4 – Comparison functionality, built into Periscope, allows the easy administration of competitions that are a key element of driving engagement.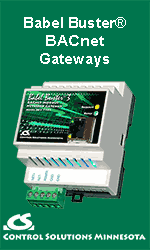 As you can see there are a number of areas where an EIS can "help" save energy and improve sustainability performance. The important thing to remember in all of these areas is that the building operator, the sustainability team and the management team must all work together to make it happen. Whether it's a marketing campaign to get folks excited about a competition, a dedicated member of the facility team responding to alerts or someone in finance approving future retrofit projects, an EIS system can be the ideal platform to power your conservation efforts; conservation efforts that will typically yield savings of anywhere from 5 to 15%.
So let's revisit our conversation from the beginning of this article and see how it plays out.
Mr. Customer: "How does this system actually help us save energy?"

Sales Rep: "Well, to tell you the truth, it doesn't. What it does is provide a platform to allow all of the energy stakeholders in your organization to come together and execute a strategy that typically yields savings of 5 to 15%. These savings will come from the areas of occupant engagement, operational improvements and energy efficiency investment. It will help you understand how your buildings operate and provide data to attack all of those areas in the most effective means possible."
Mr. Customer: "Tell me more"

---
About the Author
Matthew Stavis is the Vice President of Software Sales for Activelogix, LLC. In this role Mr. Stavis is responsible for growing the Periscope Energy Intelligence System business, as well as continuing to innovate this platform. Mr. Stavis is a veteran of this industry having held front line and management positions at several leading energy management organizations.

About Activelogix
Activelogix, LLC is a leading provider of enterprise automation and Building Intelligence software. We provide automation infrastructure design and integration of smart devices to enable the remote management and optimization of intelligent, energy-efficient, and secure facilities. Activelogix is also the developer of Periscope™, an industry leading Building Intelligence Dashboard. Founded in 2002 and headquartered in Charlotte, NC, Activelogix is quickly being recognized as an innovative software developer and value-added distributor of the Niagara Framework™.

Activelogix software and hardware solutions are distributed to end users through a growing channel of systems integrators and original equipment manufacturers. Typical customer applications include providing real time decision support information to the enterprise from sustainable energy production systems, meters, building automation, and maintenance management systems.
For more information, visit us at www.activelogix.com and www.periscopedashboard.com


---


[Click Banner To Learn More]
[Home Page] [The Automator] [About] [Subscribe ] [Contact Us]