Automated Diagnostics & Analytics
We were looking for a theme for our October issue and we polled the industry about articles featuring occupant productivity and how our industry has an amazing interaction with productivity within a building. Although all agreed that this was very true and a very powerful relationship, the general feeling was we need to keep working on how to shape occupant productivity into a real measured variable for our industry before we can include it in our ROI payback calculation. It was also noted that we need to educate the "C" suite about the important connections between our industry and employee productivity.

But then October's theme arrived at the door, with a knock, and the delivery of a very large book called Automated Diagnostics & Analytics for Buildings that Barney and Mike had asked me to write a foreword for.

Later in the day with Jim Lee's article Predictive Maintenance came this request to give the same book a plug as he had also written a chapter.
Pushing the Envelope Building Analytics beyond HVAC - Jim Sinopoli PE is another chapter.
Plus Toby's column makes reference to his chapter in the book as well Autonomous Systems and Cloud Diagnostics

A quick check of the table of contents indicates the collaboration of several other AutomatedBuildings.com authors. A review of the other new articles for October confirmed that this was a good theme. Plus how better to start building bridges to the "C" suite than with Automated Diagnostics & Analytics and the dream that in the future this will include the analytics of the measured variable of people productivity which is likely to somehow fall out of social media analytics.
I am extremely pleased that our magazine is a gathering and staging ground for paper publications and historical books such as this. There have been many other books in the past see our education page for linkage.

Thanks for the focus Barney and Mike for our October issue; another great themed issue with some new thoughts which rapidly evolved.

It also came to our attention that some folks were missing another valuable service, in addition to our monthly magazine, we continuously supply a stream of industry news in the form of our RSS feed. To help overcome this we have inserted a link under our site search box.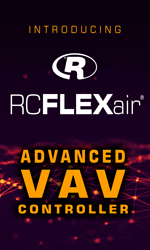 As always this new issue is a nest of great articles, columns, reviews, new products, interviews and of course the steady stream of news depicting our rapidly evolution and journey to "Open Automated Diagnostics & Analytics"

Tell all our sponsors you saw their ads on the AutomatedBuildings.com web site and thank them for supporting your free access to evolving Automated Building Industry information. Click on their ads and view their valuable products and services. Please review all Our Sponsors.

The news just keeps flowing thru our web site and RSS feeds daily, and of course the only way to truly find what you are looking for in the vast quantity of information on our site is with our site search engine http://www.automatedbuildings.com/search/sitesearch.htm

As always lots of new products, plus be sure to check our event calendar to see the number of events we have in our future.



---


[Click Banner To Learn More]
[Home Page] [The Automator] [About] [Subscribe ] [Contact Us]