---
T

hink About Light Automation Now





There's clearly a lot to think about with lighting automation, and that's before you tackle how it integrates with other automation elements.



Paul Murphy
Co-founder & Director
Intecho Ltd

All too often, lighting controls are something of an afterthought in both residential and commercial construction projects. An afterthought in chronological terms and an afterthought in terms of attention. It's time that changed: by putting the end user first, the construction industry can not only make the most of lighting controls, but turn them into a selling point in themselves -- with all the added revenue that brings.

The big problem for the automated home sector is that developers often see lighting controls as a nice extra to give a project that little bit more luxury, but neither see nor promote the long-term benefits. It's an understandable attitude: when the client sees the finished building for the first time, their attention is naturally drawn to the mezzanine balcony, the glorious vista of a floor-to-ceiling window, or the impressive features of a fitted kitchen or fully kitted-out boardroom.

The chances are they'll be inspecting during daylight and even if they do try out the lighting, the emphasis will be on whether it floods the room sufficiently; there's little excitement or passion to be drawn from flicking a light switch for the first time.

On the other side of the coin, the constructor has little reason to promote the idea of automated lighting: it's not seen as a big picture item and frankly it makes little difference to the constructor once they've signed off on a project.
Automated lighting does have numerous benefits beyond the simple need to feel like you are living in the future. It makes life easier, can reduce the need for maintenance, and can dramatically cut energy costs thanks to more intelligent usage. For example, a 2008 study by the Institute for Building and Energy Systems in Biberach, Germany found that the average potential energy bill saving of using centrally controlled, automated lighting ranges from 25 to 58 percent. The most successful project assessed in the study achieved an astounding 80 percent cut in lighting-related costs. German firm ABB tried to replicate these findings in its own studies and never once measured a saving of less than 25 percent.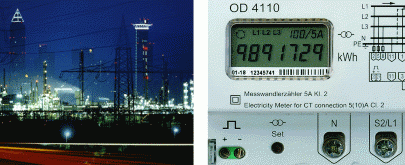 But to understand these benefits and see them as a selling point, constructors need to put themselves in the client's shoes -- and the automated homes industry needs to encourage them to do so.

Of course, even if and when constructors start promoting automated lighting as more than a gimmick, and clients take them up on the suggestion, things aren't guaranteed to go smoothly. We're back to that word "afterthought": lighting needs to be something that's addressed from the outset. Fitting light switches and lamps may be among the finishing touches on a traditional build, but an automated system needs to be at the very heart of the project.

Communication is key here, and automation firms need to take their share of responsibility. Too often firms treat their involvement in a project as a showcase where the emphasis is on offering the spectacular or the technically accomplished, with little or no thought given to the end user's needs.

It's a delicate balancing act, but automation firms and constructors need to achieve three things: to find out exactly how a client will use lighting when living or working in the building, to use their experience to raise issues the client may never have thought of, and to find the most effective, efficient and appropriate way to make sure lighting technology fits those needs.
Following standards from the outset can help focus a lighting control installation and address potential problems before they become costly to fix. Any automation system in Europe can be measured against the standard EN 15232, which covers the Impact of Building Automation, Controls and Building Management. For some clients, such as public sector bodies, achieving the standard to a certain level may be a contractual requirement, creating an excellent opportunity for automation firms to win subcontracted business. With other clients, achieving the standard is both a selling point in itself and a useful benchmark for the job.

The standard covers four classes, A to D with A the best, and has separate criteria for heating, ventilation, lighting and sun protection controls. Without any form of automated lighting, the best a build can get is class C. To get class B, it needs controls that automatically adjust based on occupancy detection. Class A requires automatic lighting adjustment based on daylight levels.

The other big standard in lighting (and all home automation) is KNX. It's an industry association standard rather than a regulatory issue, but it's become a must-have for most automation projects and ensures that different devices and equipment interact with one another, with a single software tool being suitable for all planning and installation.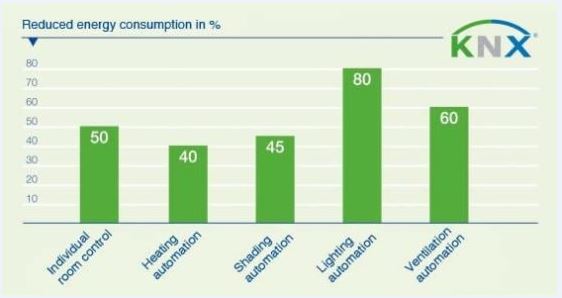 Energy consumption through the use of automation technology shows potential reductions using KNX

Carrying out work to KNX technical standards isn't just a matter of doing a good job for the client, but future-proofing projects. If your lighting controls are KNX-compliant, it makes it considerably easier to upgrade, expand or alter the system at a later date. That's not just a nice thing to do for the client, it's a way of enhancing the chances of the building owner deciding such work is worthwhile in the future, in turn giving you prime position in the bidding for such a project.

There's also a specific set of standards for automated lighting, DALI (Digital Addressable Lighting Interface); this one's worldwide, backed by the International Electrotechnical Commission and compatible with many national standards body. It's an emerging collection, with standards already in place for control gear, but standards for control devices still in the works. As things stand, it's a self-certification system: any DALI member can carry out their own tests using the ProbitLab test platform and then use the DALI logo if successful, though firms can also use two outside "test-house" agencies to make the checks.

The big advantage of DALI standards is that they cover more flexible set-ups, particularly those that require automated control over lighting levels rather than a simple binary "on" or "off". That's a real boon for buildings with multi-purpose rooms such as a commercial building's lobby that is used for meetings in the evening.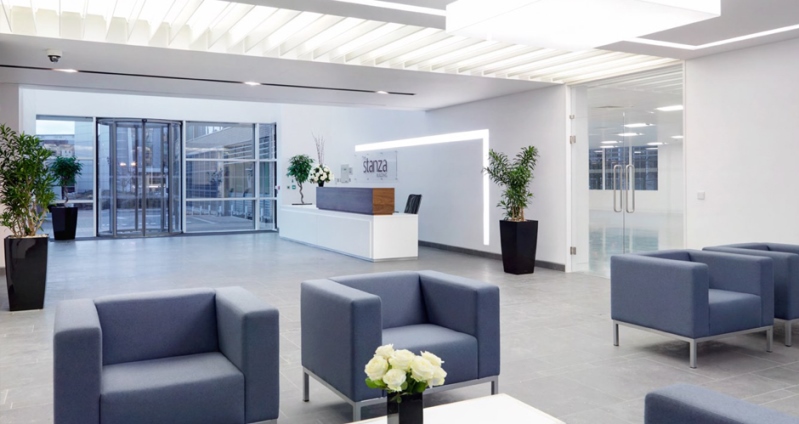 There's clearly a lot to think about with lighting automation, and that's before you tackle how it integrates with other automation elements. It's another reason to make lighting an early priority in any project. For example, with enough forethought and planning, a constructor and automation subcontractor can make sure the sensor used for detecting a human presence in a room to control lighting and can also feed into automated systems for features such as air conditioning and ventilation. That reduces needless duplication, in turn cutting both material costs and installation time.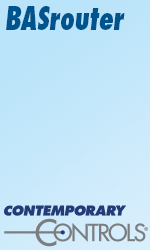 Without the right approach, lighting automation can be a tough sell. It's a feature that brings many benefits the constructor will never see and, if set-up correctly, will never cross the minds of the building's inhabitants in their daily lives. But with energy efficiency ingrained in people's minds like never before -- to the point that many homeowners and businesses may see cutting power use as a worthy goal in itself beyond the simple financial savings -- it's a feature that needs to not only be included in many builds, but one that should be in focus from day one.

The lighting automation industry needs to band together to get the message out there: constructors should think about light automation now so that clients never have to.
---
About the Author

Paul Murphy, co-founder and Director of Intecho Ltd is an experienced systems integrator is an experienced systems integrator with a wealth of experience within many sectors. He is an expert in specialist intelligent building technologies managing lighting, heating and cooling within the high-end residential, commercial, industrial and hotel sectors.

Paul has worked within specialist sections in central government, in particular the Cabinet Office and Ministry of Defence. The numerous projects Paul has worked on are varied and include extensive periods working throughout Europe, Cyprus and Canada.

The majority of projects have been complex and large scale construction sites along with specialist systems designed and installed within listed and historic buildings including The Royal Household and Palaces along with the MOD Estate.

---


[Click Banner To Learn More]
[Home Page] [The Automator] [About] [Subscribe ] [Contact Us]