---
Despite the impressive figures quoted above and the significant advantages of implementation of smart building automation systems using the EnOcean technology – such as energy and cost savings, improvements in employee health and wellness, flexibility and maintenance-free – as well as numerous government programs and legislation supporting, there is still a large percentage of commercial buildings newly built (or retrofitted) without installing smart technology. I would like to investigate how we can together identify and solve the issues to enable virtually all new buildings to adopt such technology to our mutual benefit.

Here are some key facts about the EnOceanŽ technology and EnOcean Alliance™ members:

The EnOcean Alliance is a consortium of around 400 global companies working to develop and promote self-powered energy harvesting wireless sensors and actuators for sustainable and interoperable smart convergent IoT buildings by formalising the interoperable wireless standard. The EnOcean Alliance has the largest installed base in the world of field-proven wireless building automation networks. Its mission is to promote and enable smart convergent IoT green buildings through the creation of a broad range of interoperable products based on the wireless standard ISO/IEC 14543-3-10/11 plus the EnOcean Equipment Profiles (EEP) and other specifications established by the Alliance members. The vision is to create a better, safer, cost and energy-efficient environmentally friendlier world through smart convergent application of intelligent self-powered wireless sensor systems.

The question is why, with all the obvious advantages and significant successes over 18 years into the non-residential buildings market place do the decision-makers often avoid installing EnOcean technology – or even any smart building automation monitoring and controlling technology – into their projects?

My role as EnOcean Alliance Member and Consultant is to explore the issues holding back part of the huge opportunity for building owners and operators to achieve significant benefits using smart technology and to formulate strategies to support a greater and faster take-up of EnOcean energy harvesting wireless technology within areas of the commercial building community.

There are a number of significantly important key factors that are attractive to any "end client" (building developer, owner, manager and user) as follows:

Energy saving - Firstly, no requirement for batteries or power cables because devices such as switches, sensors, control input units and actuators can be self-powered harvesting energy from their environments. Secondly the significant energy and CO2 savings (typically 30%, often over 50%) that building automation systems including such monitoring and controlling can achieve.

Employee Health and Wellness - If employees are working in their ideal environment (temperature, air quality, light levels, etc.) then they are 15% more effective and 15% less absent from their workplace. This can save companies thousands of dollars per employee per year and can also assist in attracting and keeping the best talents. A building automation system using EnOcean technology can cost a company less than a few tens of dollars per employee per year.

Sustainability - No batteries and power cables mean less "stuff" to install that consumes the planet's resources and less to dispose of at the end of life. Installing wireless & batteryless sensors and switches into one large commercial building has been proven to save tens of miles of cable installation, man years of installation effort as well as over 30 tons of CO2 due to reduction of copper wire/ plastic coating alone. (In addition comes the thousands of tons CO2 saving due to energy savings during building operation.)

Maintenance costs - As devices can be purely self-powered from their standard environment, there is virtually no maintenance cost over decades.

Flexibility - The number one item on end clients' requirements list, in the new world of smart IoT buildings: no wires means fit and re-fit anywhere anytime, subject to application and system performance requirements.

Choices with Multi-vendor Sourcing – With almost 400 global EnOcean energy harvesting product and solution providers, the right product or solution for the right project is available from multiple sources, ensuring best of breed technically and commercially.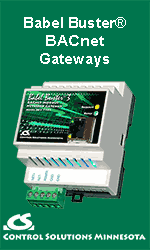 Device Interoperability – With core technology based on an open-licensed wireless IEC internationally published standard combined with the EnOcean Equipment Profile (EEP) and additional standards, ensure that multiple sourced products all seamlessly work together.

If all the above is true (and there are thousands of buildings and case studies to back this up), as a recent global end client stated, surely this "hits the sweet spot" for commercial building interoperable smart IoT convergent building and lighting controls. So why are EnOcean technology products and solutions not being deployed everywhere they can be in the commercial buildings space? Why are clients still planning, building and operating "dumb buildings"?

Here are some questions I would welcome your answers to, whether you are an end client, building controls OEM, Master Systems Integrator (MSI), Systems Integrator or other relevant organisation:

Do you always install smart building automation systems into your non-residential building projects? If not, what are the key reasons / hurdles in adopting such technology? If yes, what experiences can you share with us (benefits achieved, issues, improvement proposals etc.)

Assuming you are aware of EnOcean energy harvesting technology products and solutions, have you ever deployed it in non-residential building projects?
If yes, what did you deploy and what were yours and the end client's overall experience?
If not, was this because you deployed other wireless solutions in preference, or you have not deployed any wireless-based solutions?
If you have never deployed wireless solutions for building controls, what are the obstacles?
What would enable you to consider deploying more EnOcean wireless energy harvesting based products and solutions?
Feel free to add any other thoughts you feel important. The EnOcean Alliance Members and I will be most interested in receiving your insightful answers.


---


[Click Banner To Learn More]
[Home Page] [The Automator] [About] [Subscribe ] [Contact Us]