---

The past several years has demonstrated that device connections to buildings continue on an upward climb, delivering undeniable value to building owners, operators and now occupants alike. The rate of change can be attributed not only to diverse technologies but also changes driven by connectivity, data, increased business outcomes and expectations. For most, it is no longer a matter of "should we?" but "why aren't we and when will we?"

With the connection of more devices and crunching more data than ever before, we are moving towards an Edge environment. The Edge is contributing to a significant shift in the way we are connecting, acquiring information, interacting with it, and making decisions. It is enabling us to expand our reach to a new range of equipment and devices to deliver operational value and relevant outcomes. In fact, it is said by 2022 that close to 75% of all data will need analysis and action at the Edge.


What is the Edge? Simply put, it is a means to connect, collect, process data and take action at the device level rather than in the Cloud, at the enterprise or remote data center. It is the ability to execute applications traditionally associated with the enterprise or middleware at a place where we can process and analyze data closer to or at the source itself—the device.


Placing connectivity, computing and storage in close proximity to the devices creating the data make it possible to analyze data in real-time, delivering faster answers to important questions and faster action.


With more devices at the Edge comes more data that has the potential to provide enhanced insights into how we manage and operate facilities. We cannot require that all this data be transported to a Cloud or Enterprise before we can begin to derive value from it. Software functions and applications need to reside at every level of the architecture from the "Edge" (on an equipment system or in an electrical closet)—to the building level—where data from multiple smaller nodes can be aggregated and analyzed, to the portfolio level where data and analysis occur at the server or cloud level.


The Edge movement is being driven by several things including:

The breadth of connectivity options now available
Data volume
Insufficient bandwidth

Cost
New and the number of applications (as devices become more intelligent, software and apps are playing a bigger role)
Real-time data requirements
Power and smartness of hardware (more powerful, more capacity, higher levels of data processing, increased storage capabilities)
Affordability

Open–open systems

IoT
Flattening of the architecture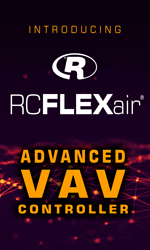 The adoption of Edge technologies within our facilities enables us to expand to a wider variety of applications. When it comes to benefit and value delivery, the Edge delivers on speed, latency reduction, scalability, security, network bandwidth conservation, reduced operational costs, more data that has the potential to provide enhanced insights and data sovereignty.
The Edge is becoming an integral part of many organizations building operational strategies. Building owners and operators are looking for faster, real-time analysis of the massive volumes of data produced by equipment systems and devices to improve operational decision-making. It can now be said that the data produced from a device is now more valuable than the cost of the device. We are connecting more devices and crunching more data more quickly than ever before. The Edge is here, and it is here now.

---


[Click Banner To Learn More]
[Home Page] [The Automator] [About] [Subscribe ] [Contact Us]