---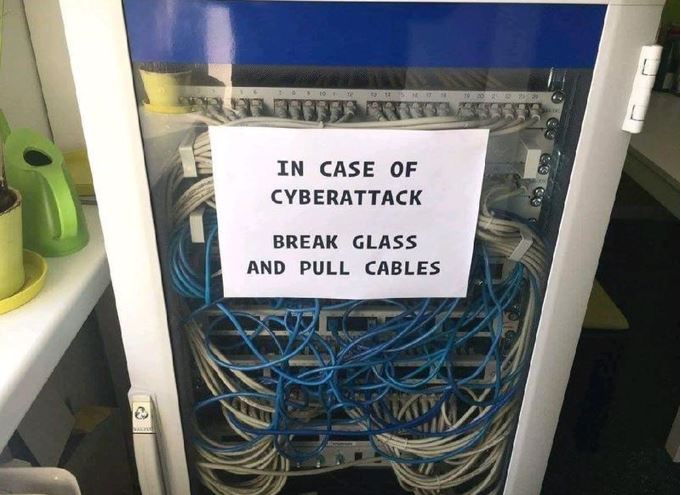 Here is my annual reminder: October is National Cybersecurity Awareness Month (NCSAM 2019). Held every October, NCSAM is a collaborative effort between government and industry to raise awareness about the importance of cybersecurity. Nowhere is this more important than within the built environment.
This year's theme emphasizes accountability and stresses the importance of taking proactive steps to enhance cybersecurity at home and in the workplace. This year's message – Own IT. Secure IT. Protect IT.

Businesses, no matter the industry, are cyber targets. Improving cybersecurity control and programs should be a priority for every organization because a successful incident can lead to a number of issues that directly affect the organization, its business, its employees and its customers.

As this is cybersecurity awareness month, here are some interesting factoids to be aware of:
The first public cyber incident occurred in 1971. It was the computer virus known as "The Creeper" and was purposely designed and released on ARPANET and copied itself to the remote system displaying the words: "I am the Creeper: Catch me if you can."

12,449 was the number of confirmed data breaches in 2018. This represented a 424% increase over 2017.

Cyberattacks on IoT devices have surged 300% since last year.

Businesses have been hit with 235% more cyber threats so far this year than last. Trojans and ransomware (payday) top the list.

The average global cost of a data breach is $3.86 MM. This is up 6.4% from the previous year.

It has been said that email data can bring $1,200 to upwards of $30,000 depending on the person.
Cybersecurity has become a priority for lawmakers and law enforcement agencies, regulators globally. Within the United States, there have been some 30 bills introduced in the House of Representatives and 7 bills introduced in the Senate that directly deal with cybersecurity issues.

The number of lawsuits and litigation related to cyber incidents has increased 5x.
This one from my friend and cyber accomplice, Fred Gordy, at Intelligent Buildings: Building-based systems are being attacked more frequently than industrial control systems. The graph below from Kaspersky shows that in building-based automation systems, the share of attacked computers is consistently higher than in industrial systems. Additional information can be found at
https://lnkd.in/eNh8pQx
.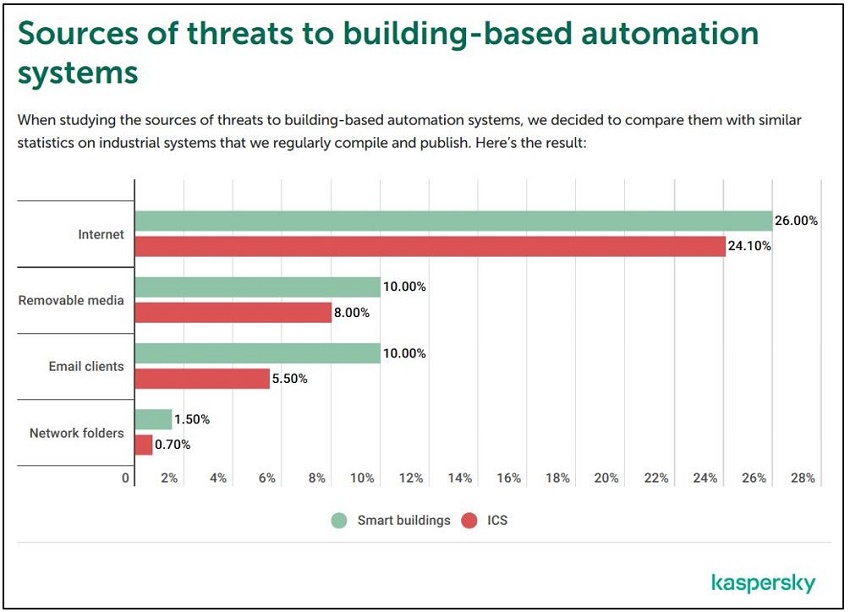 So, during this month, ask yourself: Are we secure? How do we know we're not compromised today? How would we know? What would we do about it if we were? Are we prepared to face a threat? Do we have a cybersecurity statement and policy?

Remember, the operational, financial and reputational impact of cybersecurity to your organization is tremendous. It all comes to one thing—risk—and how much you are willing to take. Own IT. Secure IT. Protect IT.


---


[Click Banner To Learn More]
[Home Page] [The Automator] [About] [Subscribe ] [Contact Us]