---
How an Industry Standard Contributes to the IoT Ecosystem

This month, we'll explore the important role of the LoRaWAN® protocol.


Byron BeMiller,
Vertical Lead for Smart Buildings
Semtech

Navigant Research predicts that the global market for IoT solutions in smart buildings will grow from $8.5B in 2020 to over $22B in only six years. As the industry continually pushes for more connectivity and smart city integration, the importance of scalable and interoperable IoT technology increases.

Last month we examined how LoRa® devices are behind the increasingly sophisticated smart buildings that are being developed globally to improve efficiencies and reduce costs. This month, we'll explore the important role of the LoRaWAN® protocol.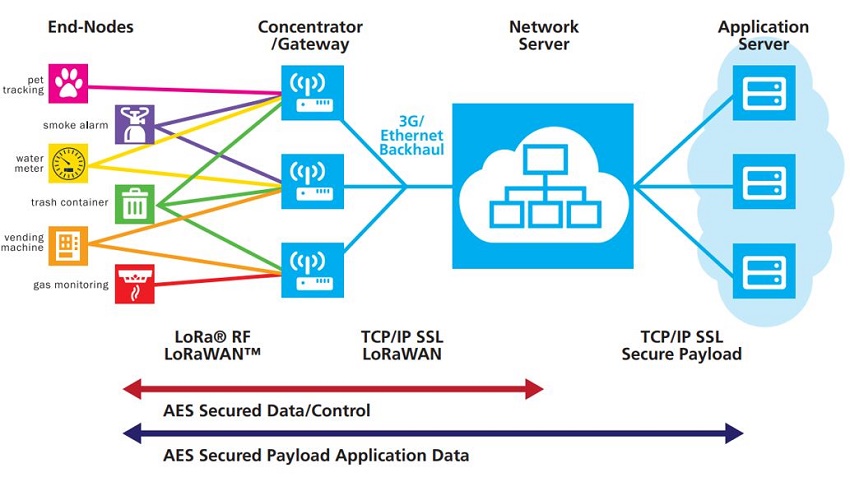 Figure 1: LoRa® Network Breakdown

To support the industry demand for the development and deployment of low power wide area network (LPWAN) solutions, the LoRa Alliance actively pushes the LoRaWAN protocol, an open LPWAN network protocol designed for solution interoperability and connection to regional, national or global networks. The LoRa Alliance is a community of over 500 member companies, all of which are active contributors to the development of solutions, products and services to the IoT industry.

The LoRa Alliance maintains four key areas to ensure interoperability among devices and networks:
These four areas guide companies when developing smart solutions that fall under the three different end-node types as defined by LoRaWAN.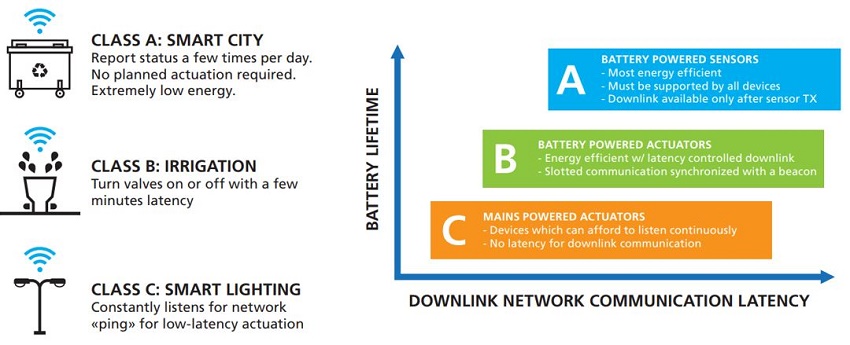 Figure 2: End-Node Classes and Examples

Class A solutions are battery powered end-nodes that follow the "Aloha Protocol." Nodes will transmit information at completely random times. For every LoRaWAN uplink message received, the end-node will expect a downlink message. Additionally, if the node receives a datalink message, it will go back to sleep upon receipt to conserve battery power. This type of node is commonly found in sensor solutions, such as room occupancy detection and comfort sensors used to monitor CO2, noise, temperature, humidity and lights. Although perfect for sensors, this class is not ideal for actuators such as door locks or irrigation valves.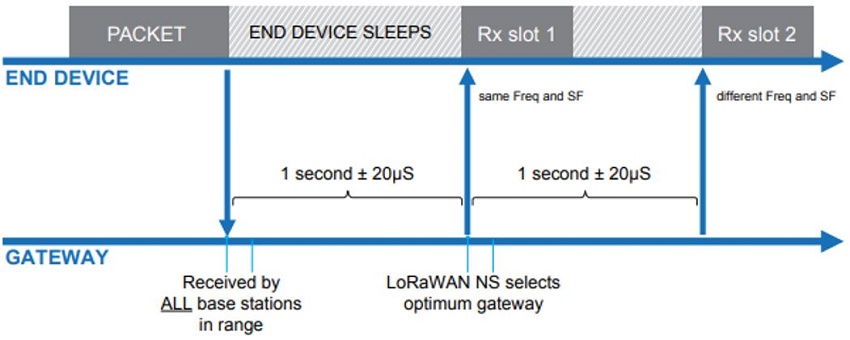 Figure. 3: LoRaWAN End-node Class A Timing Diagram

Class B Solutions are also battery powered and feature end-nodes with assigned timeslots to receive a periodic beacon from a LoRa gateway. Uplink messages can be sent at any time, forcing the device to wake up and listen for a datalink message from the network server. Class B solutions include wireless locks, sprinklers and shut-off valves as these need guaranteed periodic access to a network.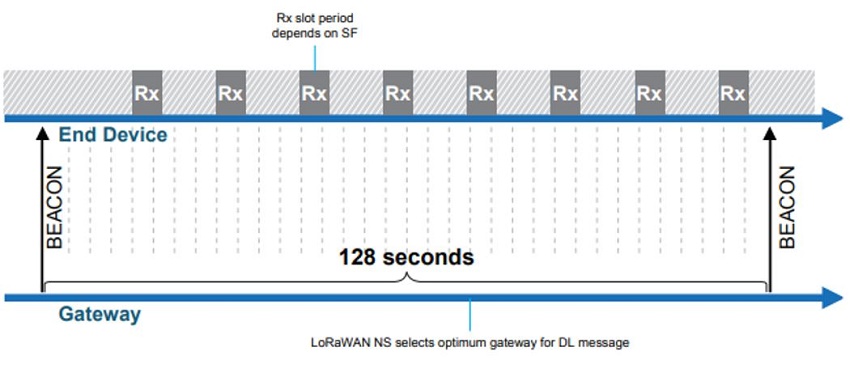 Figure. 4: LoRaWAN End-node Class B Timing Diagram

Class C solutions are powered through the mainline and are always listening for a datalink message from the network server, except when transmitting an uplink message. Class C solutions include many mainline deployments seen in smart lighting solutions such as street light controllers and electric meters.

Figure. 5: LoRaWAN End-node Class C Timing Diagram

Developing smart solutions using the LoRaWAN protocol enables companies to deploy scalable industry solutions. For example, technology service provider Capgemini implemented an IoT solution featuring the LoRaWAN open protocol and Semtech's LoRa devices and saw significant results, greatly improving staff efficiency and meeting strict corporate sustainability goals. With an initial investment of two percent of Capgemini's total facilities budget, the company expects an annual savings of more than 10 percent by increasing the occupancy to more than 75 percent in many of its offices. The project proved so successful that Capgemini is now offering its own LoRa-based solution, SmartOffice, to their external clients. Companies with a facilities budget of 300M€ have a potential yearly saving of 45M€ after a onetime investment of 6M€ in this SmartOffice solution.

Various sensors were deployed to convert offices into smart spaces. Presence sensors were deployed in meeting rooms to see usage in real-time, ultimately solving the issue of no shows in 30 percent of booked rooms. This is indicated on a floorplan accessible through a mobile app. Desk sensors provided valuable data to understand occupancy, which was helpful for rightsizing initiatives and displaying seat availability in real-time. Lastly, comfort sensors were deployed throughout the various office spaces to measure CO2 levels, noise, temperature and other environmental data that could be utilized to improve employee satisfaction and comfort.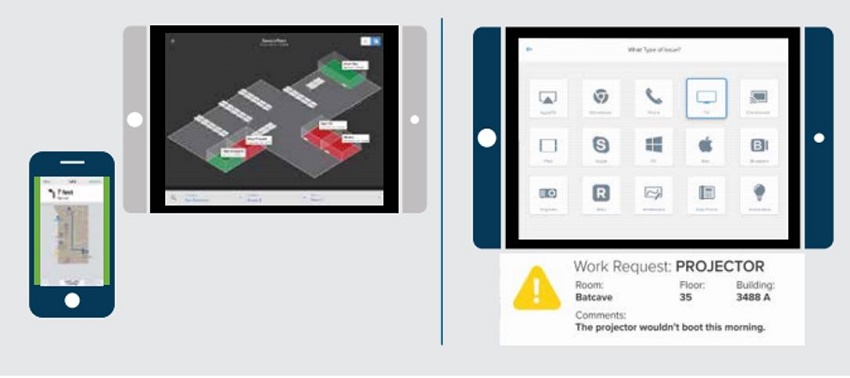 Figure 6: Mock Capgemini Interface for Room Occupancy and Work Orders

The truly global reach of LoRaWAN will enable Capgemini to deploy around 5,000 meeting room sensors in the first phase of its smart building development, to be followed by more than 75,000 meeting room and desk sensors in phase two. By the end of 2020, Capgemini estimates that its global rollout will cover approximately 85,000 low-power long-range sensors, proving the scalability of the LoRaWAN open protocol network specification.

Another use case featuring the adoption of the LoRaWAN protocol is the deployment of various sensors incorporated with the protocol to monitor for the structural health of buildings. Polysense's Structure Health Monitoring (SHM) system utilizes a LoRaWAN-based network and is comprised of various LoRa-based sensors, gateways and a Cloud-based data management platform to monitor building structure safety and integrity remotely and in real-time. Buildings can be equipped with various IoT solutions such as sensors to monitor for wall crack growth, building tilt and vibration. Additionally, soil moisture sensors can be deployed to monitor water saturation in the building's foundation, and signals are able to penetrate through concrete and dense environments, making it ideal for residential complexes.


Internal sensor. Both 2 axis and 3 axis accelerometers. Both consumer and industrial grade. IP67 enclosure.

Figure 7: Polysense Accelerometer

The versatility of the LoRa-based solution prompted a partnership between Polysense and AEIDO, a structural safety inspection and certification company, to deploy hundreds of SHM systems in Shaoxing, China. Shaoxing is located in China's east coast and is constantly subjected to the harsh elements, making this technology all the more important. The LoRaWAN protocol's ability to enable scalable deployments in various geographical locations was a deciding factor for the networking protocol choice.

As cities are made smarter, the LoRaWAN protocol will be pivotal in the development of new cost-effective technologies that will connect hundreds of sensors over a long-range. Thanks to the interoperability of LoRa-based sensors, we can expect larger-scale deployments that will deliver decision-making intelligence to building and office managers globally.

---
About the Author
Byron BeMiller is the vertical lead for Smart Buildings at Semtech and the head of the LoRa Alliance Smart Building Working Group. He is the former VP of Sales at TrackNet, an IoT solutions provider which was acquired by Semtech. Prior to TrackNet, Byron had spent the previous 7 years at Semtech where he held a variety of Business Development and Product Marketing positions. Previous to Semtech, Byron held Sales and Business Development management positions at Ciena and Nortel Networks. He holds a BSEE from the University of Illinois and an MS in Management from Georgia Tech.
---


[Click Banner To Learn More]
[Home Page] [The Automator] [About] [Subscribe ] [Contact Us]