---
Diverse Service Models

are the Key to Delivering the Benefits of Analytics





John Petze, C.E.M.,
Partner,
SkyFoundry
Diverse Service Models are the Key to Delivering the Benefits of Analytics

The term analytics is often viewed as if it were a single tangible "thing," but the reality is that analytics is a tool that can be used and applied in many different ways. At its core, when we talk about analytics for the built environment, we are describing a process of applying analytics software to the data produced by automation and control systems, metering systems, sensors and other smart devices in order to identify issues, patterns, deviations, faults and opportunities for operational improvements and cost reduction.

That's a good high-level description, but when we consider that all buildings are different, and all organizations have different needs, we find that an analytics solution can take many different forms and is clearly not a single "thing."

For some, organizations a managed service that monitors their facilities and equipment remotely and uses analytics to deliver recommendations for corrective actions is the right fit. Others want their data to stay on-premise, inside their secure networks and have their in-house facilities teams work directly with the analytics software. And, many see the benefit in having the analytics software that is watching the performance of their critical systems delivered and managed by a different organization than the one that installed those systems.

Another factor is that no single organization can have deep expertise with all types of systems and applications. Consider the differences between a fast-food restaurant, a research lab at a major university and a data center. Just as there are engineering firms that specialize in the design and operation of different types of facilities, a similar level of specialized expertise is needed to get the most benefit from analytics. In order to achieve an optimal and cost-effective result, facility owners and operators need the ability to choose to work with a provider that has expertise in their types of facilities and can address their unique needs.

Project Scope – Another Key Variable

One of the often-overlooked variables in applying analytics is project scope – what is it you are trying to accomplish by applying analytics? For example, you could have 1 million sq. ft. facility but start with an initial project scope focused on collecting and analyzing just the main meter interval data – kW and kWh. That's just two "points" of sensor data. By applying appropriate analytics to that data operators can identify scheduling issues, benchmark against similar facilities, evaluate the most cost-effective utility rates and more. In other cases, the focus might be to apply analytics to specific equipment systems that are mission-critical in nature or represent major energy consumers and use analytics compare actual operation to design goals, performance curves or other very specific factors. These examples highlight why it would not make sense to price an analytics project simply based on the size of the facility.

It's also important for owners to realize that applying analytics doesn't mean that you have to start by "doing everything" at once. In fact, applying analytics is better viewed as a journey. Each phase of that journey should produce tangible results. If done well, that journey will continue to drive operational improvements and cost savings forever.

It's for these reasons that SkyFoundry brings our SkySpark analytics solution to market via a worldwide network of authorized implementation partners. These organizations include consulting engineering firms, managed service providers, control systems integrators, M&V and commissioning professionals and OEM's. This approach provides facility owners and operators with a real choice in planning and implementing a data analytics strategy for their organizations.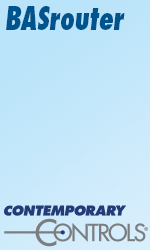 Through the efforts and expertise of these diverse organizations, we see SkySpark analytics applied across applications of all types including:

• Commercial office buildings (owner-occupied, REITs)
• Utilities (demand response, load management)
• Government and Military facilities
• Data Centers
• Industrial facilities
• Multi-site Retail and Quick Serve Restaurants
• Higher Education
• Indoor Agriculture
• Laboratories (Government, research and universities)
• Entertainment/Hospitality (casinos, shopping centers, hotels)
• Smart Cities
• Facility management service providers
• Oil Rigs
• Energy analysis, commissioning and M&V

Analytics is proven, and it can be very easy to get started. Start by asking "what data do you already have available?" – in other words, data that is available at low, or no cost. Then take the next step to define a manageable project scope to apply analytics to that data to derive value from it. Data really is the new money if you know how to use it.

---
About the Author

John Petze, C.E.M., is a partner in SkyFoundry, the developers of SkySpark™, an analytics platform for building, energy and equipment data. John has over 30 years of experience in building automation, energy management and M2M, having served in senior-level positions for manufacturers of hardware and software products including Tridium, Andover Controls, and Cisco Systems. At SkyFoundry he is working to bring the next generation of information analytics to the "Internet of Things."

More information on SkySpark® analytics is available at www.skyfoundry.com
---


[Click Banner To Learn More]
[Home Page] [The Automator] [About] [Subscribe ] [Contact Us]