Thomas Hartman, P E
The Hartman Company

This series targets weak links in the chain of building design and construction that require strengthening for these anticipated advances to be realized.
---
The dream I and many others have held for some years - of a new paradigm in building efficiency and comfort - has yet to be realized. Instead, the state of the art of building comfort systems has remained relatively static despite the avalanche of enabling technologies developed in the last decade. The question must be asked: "Why is this industry not incorporating new efficiency enhancing technologies more effectively?" This series targets weak links in the chain of building design and construction that require strengthening for these anticipated advances to be realized. The essays are intended to assist in defining issues and suggesting changes that may correct some of the weaknesses that presently impede our industry from a more efficient reality. Each essay is focused on a weak link in the building design/construction process. The goal is to help clarify the issues and develop practical and functional solutions in order to strengthen that link and achieve higher levels of building performance. For this, I look forward to comments and criticism of the material presented in this series.
PART 2: DESIGN TEAM ORGANIZATION PART 3: DESIGN APPROACH
PART 1: ENERGY CODES AND STANDARDS












In the years immediately following the energy crises a quarter century ago, the most powerful influence for improving the energy performance of commercial buildings was the rapid development of energy use guidelines, standards and codes. However, as we look around at the materials we have today and the new development efforts under way, it is valid to ask whether the current materials and efforts are really of any help in directing our industry toward further improvements in building energy efficiency.
Before the energy crisis years, most buildings required large heating and cooling systems to offset substantial energy flows associated with the building envelope and other building systems. Also, the use of simultaneous heating and cooling was common. Early building energy guidelines focused on limits in energy use per unit building area, more efficient envelopes, and the elimination of simultaneous heating and cooling. These early guidelines which were later refined into standards and codes that had a very powerful and positive effect on the design of building energy systems in the 1980's. However, the path was not always a smooth one. Most of us can list at least a few facilities for which the design and construction process seemed to lose direction in meeting the efficiency targets. These were the designs that sacrificed aesthetics for efficiency; improving envelope efficiency was accomplished by simply reducing the window area, and thermal and visual comfort were compromised for further reductions in energy use. Entering these building spaces felt more like entering a cave than the open and inviting habitat buildings should be.
However, over the years the industry as a whole got back on track and the simple strategy of improving overall building performance became a major factor in the efficiency improvements our industry has accomplished over these years. The focus on efficiency encouraged development of new products and systems, and it promoted the advancement of approaches that were inherently more efficient. Innovative new configurations and operating strategies were developed and some of these entered the mainstream of building design.
A disturbing trend now exists toward standards and codes that add unwarranted costs to design and construction, and risk resulting in a reduction in the overall efficiency of the buildings to which they are applied.
About a decade ago, this simple strategy seems to have evolved into a very different approach as performance guidelines and standards went out of fashion. The use of more detailed and rigidly prescriptive codes and standards are now much more in vogue. Unfortunately, such an approach has inevitably ignored or misapplied the myriad of new technologies and advances that continue to take place. The result is a real danger that newer standards may once again cause design teams to lose direction and create buildings that don't serve basic requirements effectively, and give efficient design a bad image. A disturbing trend now exists toward standards and codes that add unwarranted costs to design and construction, and risk resulting in a reduction in the overall efficiency of the buildings to which they are applied.
One simple example of code required systems that add unneeded costs and reduce building efficiency is the mandatory use of full outside air economizers. In much of North America, outside air can be used for cooling a substantial portion of the year. It therefore is assumed by most energy standards and codes that building designs should incorporate air economizers sized for full fan capacity and utilized to delay mechanical cooling. To reduce energy use it is reasoned building controls shall supply more air at slightly elevated temperatures as the outdoor temperature rises so that "free cooling" from outside air is utilized before mechanical cooling is started. However, incorporating variable speed into building systems has over the last decade significantly improved part load efficiency such that for many systems, it is now more efficient to operate both fans and chiller plants at lower capacities, supplying lower temperature air, than to operate the fans alone at higher capacities to cool only with outside air at marginal conditions. An air side economizer is a valuable tool in improving building efficiency, but it is of no benefit to be sized for the full capacity of the fan. Waterside economizers are even more problematic. New, high efficiency chiller plants are beginning to challenge the efficiency of waterside economizers at marginal conditions and it is very reasonable to expect that in a few years, separate direct tower cooling systems will become obsolete is most comfort conditioning applications.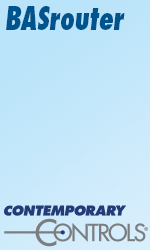 The problem is that the standards and codes now in place and under development take a long time to change. The redevelopment and review processes are arduous and almost always have substantial politically motivated elements within them. Therefore these more complex standards and codes are not capable of remaining relevant in times of rapid technology driven change. The focus on component efficiency and standard system configurations/operations that is embellished by most codes and standards is not serving our industry well. The very standards and codes that were originally intended (and effective in doing so) to promote building energy efficiency may today have become one of the weakest links in moving to level of improved efficiency of which current technologies are capable. So, it is probably a good time for us to reexamine the role and style of energy efficiency standards and codes in this industry, and that process appears to have started.
At the Plenary session of the Annual Meeting of the American Society of Heating, Refrigeration and Air conditioning Engineers (ASHRAE) this year, outgoing President, Bill Coad told the membership that ASHRAE is on tract to reverse the decision it made a few years ago and get out of the code-writing business. ASHRAE will return its focus to technical guidelines and standards for its members. This is an excellent opportunity for ASHRAE to reverse also its trend toward prescriptive guides and standards and challenge its membership's pool of innovation with performance based criteria. Code officials should follow suit, and signs are also positive that they may be considering such changes. In Europe, a new approach to improving building energy efficiency has recently been approved. The document, simply titled "The Energy Performance of Buildings" requires that every new building, or existing building that has a change in occupants and is over 15,000 SF be required to provide details of its energy performance and show that it conforms to contemporary standards of energy efficiency. This standard is on a fast tract to be implemented throughout Europe. While the approach may seem too vague to enforce, those of us who lived through the energy crisis years have first hand experience as to how powerful such an approach can be when properly promoted and supported by Government and major business entities. While conditions in our industry are hardly the same as they were twenty years ago, emphasis on performance and sustainable buildings is increasing. It's time for a change in energy codes and standards that free our industry to use its imagination. A return to performance based energy code criteria may be the right way to do so!
Additional information on technology issues discussed in this article is available at www.hartmanco.com. Comments and questions may be addressed to Mr. Hartman at tomh@hartmanco.com
PART 2: DESIGN TEAM ORGANIZATION PART 3: DESIGN APPROACH
---


[Click Banner To Learn More]
[Home Page] [The Automator] [About] [Subscribe ] [Contact Us]