---

Why you need to know about the Certified Automation Professional


Jacob Jackson,
CAP, CTS, LEED AP, MCP,
Assurity Design Group
Certifications are a valuable tool for providing a baseline of competency when hiring or contracting decisions are being made. If you work with buildings you are probably very familiar with many such certifications (e.g. LEED AP). However, some advanced certifications require more than a basic understanding of a program and how it should work. Most have heard of the Certified Energy Manager, which has been around for almost twenty years, and there are more than 10,000 certified individuals.















There is a new certification for High-Performing Buildings from ASHRAE, namely the High-Performing Building Design Professional (HBDP) certification. Interestingly, in the short timeframe that the HBDP has existed, ASHRAE has been able to get the certification required as law in New York City under their Greater Greener law (Title 28, Article 308). Individuals holding the HBDP certification will be one of three professionals allowed to sign-off on documents certifying that the building meets the new energy codes with respect to the audits required. Part of the HBDP certification is even directed to controls. Section IV covers Controls and Monitoring, whereas the other sections are typically outside of the scope of most Building Automation Professionals' experience.
There is still only one Bachelor's degree available in the United States for Building Automation, and very few Associate's degrees beyond that. It's understood in our industry that we study some other field and then migrate to Building Automation, so we will have various levels of skills in different facets of a very technical and complex industry. Where do we turn to develop, maintain, and certify our diverse knowledge, experience, and skill set? How do we prove or establish our baseline? I believe that we can look to the International Society of Automation (ISA), a professional society headquartered in Research Triangle Park, North Carolina, which works in partnership with its members, customers, and subject-matter experts to disseminate high quality, unbiased automation information. ISA develops standards; certifies industry professionals; provides education and training; publishes books and technical articles; and hosts conferences and exhibitions for automation professionals worldwide. ISA currently offers Building Automation Systems training courses and materials some of which have been recommended by ASHRAE to their members.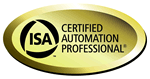 ISA developed, maintains, and administers a certification, the Certified Automation Professional® (CAP®) which provides a non-biased, third-party, objective assessment and confirmation of skills for Automation professionals. ISA conducted an extensive job analysis to determine exactly what skills one should have if they are involved in automation. They did not focus on one vertical application but generalized the skills necessary across the spectrum of verticals, both technologies and industries.
For example, the HBDP controls section calls out to "Establish sensor requirements" just once, whereas the CAP calls out instruments, sensors, transmitters, valves, and actuators specifically and repeatedly, over twenty times in total. The CAP certification emphasizes the need to know how these affect cost, installation, operation, and support. The CAP certification also covers drawings, project management, startup, checkout, and commissioning.
One point where the CAP certification shines is in control strategies. There is widespread interest in energy reduction, and as we well know, a bad control strategy can waste more energy than the most efficient equipment can conserve. Understanding how and where system silos intersect and affect each other is sometimes only known to the controls designer. They can also be the only one who sees opportunities to use sensors across system silos (if they are designing multiple silos). But that's just one piece of a good control strategy. There are a host of advanced techniques which can be applied, or basic ones which should be finely tuned.
For example, the tried and true PID method of loop control is widely known, but how many people can accurately tune one? A demonstrated knowledge of how PID loops work and how they must be tuned in order to get optimal results is part of the CAP certification. That's math and logic that doesn't change across industry verticals. But based on where a person came from before entering our field, he may or may not have the required knowledge of how a PID loop works. Many like to say that PID loops are half science and half art. I agree with that to an extent, but the basics are still math and logic, and if you possess the art then you are one of the fortunate ones.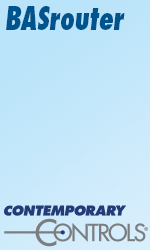 We must all adhere to the same codes regardless of our vertical industry as well. For example, the NFPA does not write a separate fire code for different automation verticals. It's all the same code, just different applications. The same can be said for the application and enforcement of the National Electrical Code (NEC). If you know the NEC wire color guidelines and requirements for an automation cabinet, you will be able to apply those guidelines and abide by those requirements no matter what industry they are being applied to. So the CAP certification has a strong focus on codes and standards that apply to automation, from NFPA (including the NEC), UL, ANSI, NEMA, EPA, IEC, ISA, and others.
In taking the CAP exam, there may be some components that you come upon of which you are unaware. For example, there may be questions about facilities that must meet compliance standards from the Federal government, such as 29 CFR Part 11 environmental reporting requirements. Or maybe you've never done any batch control, in which case the batch control questions will definitely be unfamiliar. Fortunately, the CAP certification exam is not an all-or-nothing exam. It has been anticipated that there will be applicants and exam takers from many different industries and verticals, so specific questions that relate solely to one or a few verticals are limited. During your preparation for the CAP exam you will find that there are review courses, both in classroom and online, as well as books to provide an exposure to pieces you may not know as much about.
I've served on an exam writing committee twice and on an annual exam assembly committee once since 2006. In all three cases, Building Automation has had a strong representation on each committee. Committee Members doing only Building Automation have made up 30% of those committees, with another 15% doing a mix of Building Automation and Industrial Automation (mostly in pharmaceutical plants and other high-end research facilities), but our industry has been well represented.
I'd encourage you to look into the Certified Automation Professional certification and see if it meets your needs. As buildings become more and more complex and regulated, it will only be a benefit to us, as practitioners, to have a certification that represents us. I believe this a certification which proves the baseline of our knowledge and competency, providing a legally defensible mark of expertise. I feel that the CAP certification fully meets these criteria and because it is supported by a reputable professional society like ISA, it will withstand the tests of time.
Certified Automation Professional and CAP are registered trademarks of ISA.
---
About the Author
Jacob Jackson is one of the Principals of Assurity Design Group. His work with clients centers on educating them on technology choices available, as well as codes and standards that can and will have significant impact on those decisions. He is actively involved with many standards developing organizations, including ASHRAE, Infocomm, and ISA. Jacob can be reached at jjackson@assuritydg.com
---


[Click Banner To Learn More]
[Home Page] [The Automator] [About] [Subscribe ] [Contact Us]