---

EMAIL INTERVIEW - Christine Hertzog & Ken Sinclair
Christine Hertzog, Managing Director, Smart Grid Library
Christine Hertzog is a consultant, author, and a professional explainer focused on Smart Grid technologies and solutions. She helps clients understand and navigate the electricity ecosystem of emerging technologies and markets. She authored the Smart Grid Dictionary, the first dictionary defining jargon, acronyms, and terminology used by utilities, regulators, standards organizations, and manufacturers.
She has helped companies ranging from start-ups to multi-nationals deliver competitive and cost-effective solutions and services to customers. Her work often involves introductions of visible and disruptive products or services to customers, and the use of management and communications strategies and tactics to enable consumer acceptance of change. Based in Silicon Valley, she is a frequent presenter at industry conferences and writes a blog about the challenges and opportunities that Smart Grid solutions bring to the evolving electricity supply chain, and their impacts to consumers.
---
Smart Grid Dictionary, 2nd Edition
The 1st Edition had a comprehensive list of North American regulatory agencies, industry associations, and standards organizations, and the 2nd Edition includes European and Asian entities.















Sinclair: Congratulations on the release of the Smart Grid Dictionary, 2nd Edition. What's new in this release?
Hertzog: We added over 400 new terms ranging from energy storage, home and building energy management, electric vehicles, telecommunications, sensors, energy efficiency, and cybersecurity. The list of standards that apply to Smart Grid technologies was expanded, and there are over 10 pages devoted to IEC and IEEE proposed and existing standards. The 1st Edition had a comprehensive list of North American regulatory agencies, industry associations, and standards organizations, and the 2nd Edition includes European and Asian entities. The total page count is now 286 pages, an increase of 100 pages from the 1st Edition.
Sinclair: Who should buy the book?
Hertzog: Everyone who works in the Smart Grid sector, or is interested in how Smart Grid technologies will revolutionize our relationship with electricity should buy this Dictionary. The Smart Grid encompasses so many different industries, agencies, and technologies that it is extremely difficult for one individual to be familiar with all the acronyms and terms. For example, there are two different meanings for the acronym CSP – Curtailment Service Provider or Concentrating Solar Power. There are two instances each of PCT and NPCC, so it's very important to have a resource that cuts the confusion and provides instant clarity to new terms.
Sinclair: What is the process for adding terms?
Hertzog: It starts with ongoing reviews of industry articles and presentations and conversations with technical, policy, regulatory, consumer, and vendor resources to identify new terms, acronyms, and associations. All terms are researched to ensure that they are generally accepted industry terms, and definitions are created based on examination of their usage in existing sources. An Advisory Board, composed of industry thought leaders also give suggestions for terms and/or edits to existing terms. We also welcome suggestions from readers. The overriding objective is to deliver technology-agnostic and vendor-agnostic definitions that can be used across the broad range of Smart Grid businesses and organizations.
Sinclair: Tell me more about the Advisory Board – who is on it?
Hertzog: The Advisory Board did a great job in ensuring the breadth, depth, and accuracy of definitions. The members are Katherine Hamilton, President of the GridWise Alliance®; Terry Mohn, Founder and CTO of General Microgrids; Paul De Martini, CTO of Cisco's Smart Grid unit; Steve Hauser, VP of Grid Integration at the National Renewable Energy Lab (NREL); Alex Brisbourne, President and COO for KORE Telematics; Suedeen Kelly, former Federal Energy Regulatory Commission (FERC) Commissioner; and Paul Myrda, former Technical Executive at the Electric Power Research Institute (EPRI).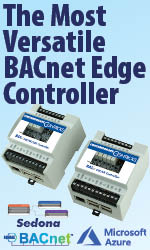 Sinclair: Where can I buy the Dictionary?
Hertzog: You can buy an author-signed print version or ebook version at www.SmartGridLibrary.com. The print book is priced at $34.95, and the ebook version is $24.95. The ebook version is a PDF file, which can be read with a free download of Adobe's Digital Editions software, which is similar to their free Acrobat reader software. The print book is also available at Amazon.
Sinclair: Is writing the Dictionary a full time job for you?
Hertzog: It could be, but it's not. I also have a Smart Grid consulting business and write a weekly blog focused on Smart Grid technologies, policies, and trends, their impacts, and what these mean to consumers. My blog is at www.SmartGridLibrary.com, and this site also has a page of other useful websites and Smart Grid information resources. I also serve on the Advisory Board for The Energy Collective (www.theenergycollective.com)
Sinclair: What are your plans for the Dictionary?
Hertzog: This is a dynamic business sector, and we'll continue to release new editions on an annual basis, following a model set with a famous telecom dictionary.
---

[Click Banner To Learn More]
[Home Page] [The Automator] [About] [Subscribe ] [Contact Us]