Products of Interest from Niagara Summit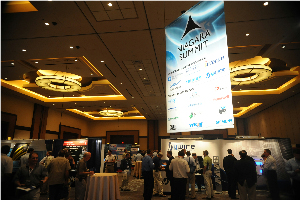 The Niagara Summit was held in May 2010 and is an event where the Niagara Community and industry professionals come together to exchange and share experiences on building automation infra-structure technology, device-to-enterprise integration and find out about the latest advances on how devices integrate, connect and create interoperable environments.
This year's summit featured over 30 partner companies displaying solutions that leverage Tridium system architectures. Here are some that caught my eye as particularly interesting.