---
The Stats on Stats

While we think of the thermostat as one of the simplest components of an HVAC system, there are actually many decisions that need to be made by both the home or building owner and the contactor.




Tom Jackson
CEO
Jackson Systems

While we think of the thermostat as one of the simplest components of an HVAC system, there are actually many decisions that need to be made by both the home or building owner and the contactor. Below is a list of choices when deciding what thermostat to use.

Type of Equipment: single stage, multi-stage, heat pump, dual fuel, universal
Programming: non-programmable, 24 hour, 5&2, 5&1&1, 7 day
Power: mechanical, battery, hardwired, power-stealing, dual powered
Changeover: manual, automatic
Display: non back-lit, back lit, touchscreen
Button Type: traditional, touch screen
Service Reminders: none, filter / air cleaner, humidifier, UV light
Communications: non-communicating, communicating
Special Applications: temporary, imprinted, talking, easy-to-read, explosion-proof

Now let's take each of these and provide some details.

Energy Savings
Now more than ever, individuals are thinking about energy savings. Just by watching television, one can see the constant barrage of news stories about the cost to "fill up", the high price to run air conditioning and the ongoing concern of blackouts around the country. While there are many ways for homeowners to save energy, two that relate directly to the HVAC industry are replacing the equipment itself (furnace, air conditioner, heat pump, etc.) and using a programmable thermostat. In the "Programming" section of this article there is more technical information about different types of thermostats. From an energy-savings stand-point, Honeywell states "A programmable thermostat can save you money on your utility bill - up to 33%, if used as directed. You set it up to adjust the temperature when you are away from home or asleep - when you don't necessarily need optimum comfort - and your HVAC equipment runs less. Plus, your heating or cooling comes back to a comfort level automatically when you come home or wake up." A good starting point to learn about about energy saving and thermostats is at the Energy Star® website (http://www.energystar.gov/index.cfm?c=thermostats.pr_thermostats). Today, all the major thermostat manufacturers have Energy Star® products.

Type of Equipment
Obviously the thermostat must be able to control the type of equipment installed. The contractor must know if it is heat only, cooling only, heat/cool (could be gas, propane or electric heat), heat pump or dual fuel. Dual fuel means there is both a heat pump and a furnace used in the same system to optimize energy savings and comfort. Once this is known, one can begin to choose a thermostat. Almost all manufacturers today produce all these different types of thermostats. Recently, manufacturers have started offering "universal" thermostats that can handle all types of equipment. These allow the contractor to stock only one thermostat on their trucks; the only draw-back is they cost more.

Programming
Home and building owners are more concerned than ever before with energy savings. One of the easiest ways to save money is with a programmable thermostat. With a programmable thermostat, different temperatures throughout the day can be automatically maintained. So during the day, the furnace or air conditioner does not have to run as much if no one is home. The only issue with programmable models is that they actually have to be programmed and not set to permanent "hold". Non-programmable thermostats are simpler to set up and use, a benefit many individuals like. Basically set the temperature and be done. If the customer opts for a programmable model, some additional decisions must be made. Are different times and temperatures required EACH day (known as 7 day), or can Monday through Friday have the same schedule? If Monday through Friday can be one schedule, what about the weekend? Is a different schedule required for Saturday and Sunday (known as 5&1&1), or can Saturday and Sunday be the same (known as 5&2)? A less common programmable thermostat is a 24-hour thermostat, mostly used in California. With a 24-hour thermostat there is only ONE program, meaning that each day will be the same.

Power
This is probably the most misunderstood aspect of thermostats, especially for new technicians. The simplest type of thermostat is a mechanical thermostat. There are no electronics involved and are mainly non-programmable. The most popular thermostat in the world, the Honeywell T87F (also known as the Honeywell "Round'') is a mechanical thermostat. There are two main types of mechanical thermostats, mercury and magnetic reed. This refers to the type of contact closure they use. In other words, the method it uses to turn the HVAC equipment on and off. Because mercury is bad for the environment, most manufacturers are moving away from this type (of course the mercury is only harmful if it is released from the sealed glass it is contained in). Many wholesalers now recycle mercury thermostats free of charge. For more information on recycling, please visit the Thermostat Recycling Corporation website at www.nema.org/gov/ehs/trc.

Today, battery-powered thermostats are the most common. The batteries power the digital display as well the relay coils that brings on the HVAC equipment. Because they are electronic, they have more accurate temperature control and offer many more features over mechanical thermostats. Because battery-powered thermostats do not require power from the HVAC equipment, they make an excellent choice when replacing a mechanical thermostat; in other words they require the same number of wires as the mechanical thermostat. Most of the time that means 4 wires, one for heat (W), one for cooling (Y), one for the fan (G) and one hot (R). One draw-back of battery-powered thermostats is that they require the contractor or owner to replace the batteries on a regular basis. The good news is that most thermostats have a symbol that appears on the display giving plenty of notice to change the batteries.

Hard-wired thermostats are very similar to battery-powered except they require power from the HVAC equipment. This is achieved by having one additional wire between the thermostat and the equipment, usually labeled "C" or "X". Hard-wired thermostats are typically used in new construction where they can easily run the extra wire required. New construction contractors prefer hard-wired thermostats because they do not have to worry about replacing batteries. Most commercial contractors also use hard-wired thermostats for much the same reason; they do not want to deal with replacing batteries in large commercial buildings where there may be hundred of thermostats.

Changeover
There are two different types of changeover, manual and automatic. Changeover refers to the switching from heating mode to cooling mode or vise versa. Most homeowners are familiar with manual changeover. Several times per year they have to go to their thermostat and either hit a button or move a switch to change over their system from the heat mode to cool mode or from the cool mode to heat mode. This works great in residential and light commercial where several months per year only heating or cooling is required. Rarely in the northern part of the country does one need cooling in the winter or heating in the summer.

With auto changeover, the thermostat automatically switches itself from heating to cooling, or vise versa, based on the setpoints. When setting up the thermostat you have to enter both a cooling setpoint and a heating setpoint. The thermostat will also prevent the user from setting the cooling setpoint lower than the heating setpoint. If it did, the thermostat would get confused and not know what mode it should operate. The temperature difference between the heat mode and the cool mode is known as the deadband. Almost all auto changeover thermostats have a minimum deadband of two degrees. So the cooling setpoint must be at least 2 degrees warmer than the heating setpoint. Additionally, most thermostats today allow the contractor to adjust this deadband (the most common setting is 4 degrees). As an example, let's say the building owner wants a cooling setpoint of 72 degrees, with a 4 degree deadband; the maximum heating setpoint the thermostat will allow is 68 degrees. Auto changeover thermostats are typically found in commercial buildings and large residences. A word of caution, most residential and light commercial cooling equipment is not designed to operate when it is 50 or so degrees outside. If there is this possibility of needing cooling when it is cold outside, be sure to consult the manufacturer or distributor to make sure the proper low ambient controls are installed to allow the equipment to run in such conditions.

Display
As consumers become more educated, they are demanding more features, and in turn, more benefits, from their purchases. One of the most significant improvements to thermostats in the last five years is the ability to have a lighted display. Many people want to check temperatures at night, but want to avoid turning on lights and waking other people in the home. There are several different technologies used for lighting the display. Some use a simple light or led on the side of the display, while others have a true backlit display. Preferences should definitely be considered.

Button Type
Traditionally, there really have not been many choices on what type of buttons a thermostat could have. But due to recent advances in technology, the touchscreen thermostat has made a big impact on the market. The entire screen is used for access to different functions and features of the thermostat. Touchscreen displays typically allow the icons and numbers to be displayed in larger fonts and thus making them easier to read. Touchscreen displays are also becoming quite common and highly sought after.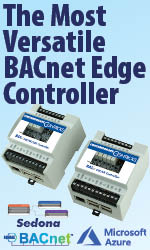 Service Reminders
Now that digital/electronic thermostats account for the vast majority off all thermostats sold, many options are now available. One of the most common features is a filter / air cleaner monitor. It basically displays a message on the screen that it is time to change the filter or air cleaner. The interval between reminders is usually based on run time of the HVAC unit or on a set number of days. While this is easy to configure on the thermostat, it is recommended that the contractor set it up to insure the proper interval is chosen. In the last few years as indoor air quality has become a major concern with home and building owners, thermostat manufacturers have added similar reminders for humidifiers and ultraviolet (UV) lights. These reminders work almost identically to the filter monitor. The humidifier reminder indicates when to change the water pad and the UV reminder indicates when to change the bulb(s).

Communications
While it is hard to go into great detail, it is important to at least know what is meant by a "communicating" thermostat. In most cases, a communicating works just like any other thermostat when it comes to controlling the HVAC equipment. The additional benefit with theses types of thermostats is that they can be connected to some type of controller. This controller has a user interface to allow the home or building owner to control the thermostat. This is important if there a large number of thermostats in the building or there is a need to tie into an automation system. With the user interface (which is usually a Windows®-based computer) the user can control such functions as setpoints, mode, fan, temperature and time programs, and external devices such as lights. Many communicating thermostats can now connect to the internet and allow users to have control from anywhere in the world. There are also several "apps" that are now available for download on your smartphone or other devices. These can be use to monitor, control and program several communicating thermostats. There are many developments in the area of communicating thermostats, so it will be important for contractors to stay up-to-date on these technologies (because homeowners will be demanding such control).

Special Applications:
From time to time an application may present itself that requires a special thermostat. While it is impossible to discuss them all, here are a few of the more common ones. Temporary thermostats are used primarily in new construction because they are non-adjustable and extremely rugged. It is important to be non-adjustable because it eliminates sub-contractors and others from adjusting the temperature and leaving. This is most commonly seen when a home is under construction and the paint and drywall contractors want it as hot as possible to "dry out" the home. They leave and the builder or homeowner is stuck with an extremely high utility bill.

Now more than ever, contractors understand the need to market themselves, and not the equipment and control manufacturers. Many contractors have their thermostats imprinted, or private-labeled, with their company logo, name and phone number. This insures that the home or building owner calls them when they need service. The other benefit is that when a home is sold (which happens less than every seven years), the new homeowners already knows who to call for service or replacement work.

There are several manufacturers now making thermostats for the visually impaired and elderly. They include talking thermostats and easy-to-read displays. The final type of thermostat reviewed here is explosion-proof. Certain industrial applications require these types of thermostats. It is obvious by their appearance they are not standard thermostats. They usually have heavy-gauge metal housings and are rather large. They prevent any electrical sparks or discharge from escaping from the thermostat. This in turn, prevents explosions in the space.

For more information on thermostats, please visit these websites:

Jackson Systems - www.jacksonsystems.com
Honeywell - www.forwardthinking.honeywell.com
White-Rodgers - www.white-rodgers.com
Braeburn - www.braeburnonline.com
Aprilaire - www.aprilairecontractor.com
Lux Products - www.luxproducts.com
Robertshaw - www.icca.invensys.com
Pro1 IAQ - www.pro1iaq.com

---
About the Author
Tom Jackson - Tom is a degreed engineer and spent several years as a territory manager with a large wholesaler in Indiana before coming to manage the Jackson Systems company in 1997. Tom has grown Jackson Systems from a start up company to a 10 million dollar company with more than 20 employees and is celebrated as one of the fastest growing companies in Indiana. Through Jackson Systems' mission to provide the best quality and most contractor-friendly control products and service in the industry, we work each day to deliver excellence.Jackson Systems serves customers worldwide as a leading direct-to-contractor zone control manufacturer and distributor.
Combining the skills of our talented technical engineers and the customer service support of our sales team, Jackson Systems sets the standard for creating contractor-friendly products and available support teams to help our customers achieve success.
We are the direct choice for simple controls.

---

[Click Banner To Learn More]
[Home Page] [The Automator] [About] [Subscribe ] [Contact Us]