---
Uncertain times? Survive turbulence



A complete cloud-based business management software for controls contractors, primarily focused on companies that are determined to gain the advantages they need to survive in a highly competitive market.



Uncertain times? Survive turbulence with CUBE!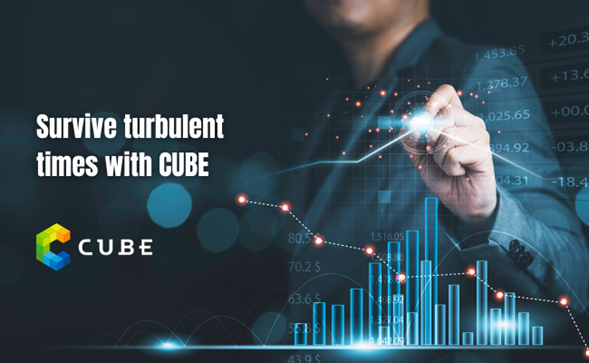 Why is having a cloud-based platform, such as CUBE, a great antidote to surviving these turbulent times?
CUBE is a complete cloud-based business management software for controls contractors, primarily focused on companies that are determined to gain the advantages they need to survive in a highly competitive market.
We, at CUBE, know that in a controls contractors highly specialized industry there are two extremely prominent challenges; among other ones: finding Great Talent and achieving such efficiency that it makes life easier.
To achieve these goals, your company would require an "invisible" team behind the scenes focused on implementing ideas and innovation on the daily so that your company can offer the very best solutions.
What if that behind-the-scenes team was CUBE's team?
What if those competitive advantages were what you would get with the CUBE Edge platform?
Let's take a look at some examples where CUBE Edge can aid in tackling the challenges mentioned above:
1. Finding Great Human Talent.
- Cube enables your company to work remotely. You will be able to hire your talent globally and are NOT limited to your geographic area.
- You don't have to worry about special hardware. As CUBE is cloud-based, the CUBE Team will be behind the scenes and your company's remote staff will be able to access the platform anytime and anywhere.
- Your employees will be more efficient working from any place.
- You will be able to organize your staff to make your solutions in a timely manner, accelerate your speed of response and reduce your costs - benefits that are highly appreciated, even more so in turbulent times.
2. Increasing Process Efficiency.
Let's focus, for now, on just three of CUBE´s key differentiators:
a. Agile and novel procedures in the Estimating and Engineering processes:
- CUBE allows you to develop a faster and less frustrating way to complete the estimating and engineering workload.
- With CUBE, your company can create a new estimate or start from an existing one, drag and drop systems into the estimate tray, build all control drawings with a single click, add margins, and then download or print your estimate report.
- Thanks to CUBE's integration with MS-Visio and AutoCAD, your team can save time when transferring projects from an estimate to a submittal.
- As we know, in this industry lack of attention to detail will lose you a lot of money and sometimes even customers. Creating detailed wiring diagrams can be very time consuming, which is why most control engineers choose not to include them in their drawings. Here are some of the highlights that show how CUBE can help you with this topic: Using CUBE assembly will help you associate detail wiring diagrams with each of your parts. Integration with MS Visio can bring any assembly to life in your controls presentations, and the wiring schematic builder will automate the process and reduce a typically time consuming task to just seconds.
b. KPIs, Dashboards and BI.
In these ever-changing times when it is necessary to have information and make decisions quickly, we most appreciate a tool that streamlines this important function. With CUBE, you can review your most important KPIs in dashboards tailored to your needs. Additionally, you can take advantage of the BI module's functionality to play with your data as you wish and, ultimately, get a clearer picture of your reality and your possibilities.
c. Comprehensive tool.
And what better ally for efficiency than a tool that allows integrated project management? We mean integrating all the processes and information related to the project, starting with the complete sales process, going through the management of integrated Estimates with inventories, agile creation of submittals, complete management of projects and services, integration with MS-Visio, AutoCAD and QuickBooks platforms among many others, management of your human resources and vendors, and agile management of your decisions based on indicators, specialized reports, dashboards and BI.
And if an integrated management does not fit your company's management decisions, no problem. CUBE does not force anything written above and allows you to use the module(s) that best fit your management decisions.
So, rely on CUBE to help you survive these turbulent times!
Feel free to learn more about us:
Visit as www.cube-usa.com or follow us on: https://www.linkedin.com/company/cube-usa/
#WorkSMARTERnotHARDER #Makeefficiencyyourreality
---


[Click Banner To Learn More]
[Home Page] [The Automator] [About] [Subscribe ] [Contact Us]