News Briefs - Updated December 17th
BuilConn 2004 Early Registration
Register now for THE integration event of 2004 and save 25% off any BuilConn registration package! Use your 2003 budget to take advantage of savings on the ONLY annual event that provides an all-encompassing look at the technologies and solutions enabling whole building integration. Save an additional 10% with our endorsing associations member discount.
Don't miss out—take advantage of the Early Bird discount by December 31, 2003.












Offer expires December 31, 2003, at 11:59 CST. The 25% discount is applicable to any BuilConn registration package with the exception of the Expo Pass.
---
Join CONNECTIONS™, Parks Associates, and Global Inventures at 2004 International CES
CONNECTIONS™: The Digital Home Conference and Showcase, produced by Parks Associates in partnership with CEA, will host a half-day workshop (in conjunction with Global Inventures' half-day workshop) and five sessions at 2004 International CES focusing on insight, analysis, and market sizing for next-generation broadband and home networking services.
2004 International CES Las Vegas Jan. 8-11, 2004
---
QuickSilver Controls, Inc. Adds Modbus® to their Integrated Servomotors
QuickSilver Controls adds the popular Modbus® protocol to its SilverMax® line of integrated servomotors. This industry standard protocol allows register mapping between SilverMax and Modbus hosts (i.e. PLCs, HMIs and PCs). For example, A PLC using Modbus could easily control the servo's position, velocity, acceleration, torque, program flow and more by accessing the appropriate SilverMax register. SilverMax can report back such things as actual position, velocity, torque, temperature, program state, I/O status and more. Use a PC to initialize and program the SilverMax for your application or use one of the examples provided. With SilverMax's multi-tasking capability, your application program can still be running while registers are being read and modified in the background by the Modbus host.
---
Onset Announces New Website Launch
BOURNE, MA, - Onset Computer Corporation, the leader in reliable, battery-powered data loggers and weather stations, today announced the launch of its newly-designed website at www.onsetcomp.com. The new site, which was redesigned to make navigation easier, features easy-to-use, drop-down menus that enable visitors to quickly and easily search for products by measurement need, product line, or environment. The new site also features a variety of new application examples, enhanced product accessory pages for simplified online ordering, and easier-to-view product specifications.
---
Power Measurement Receives OFGEM Approval for ION Energy Meters in the UK
VICTORIA, BC - Power Measurement, a leading provider of enterprise energy management systems, today announced that its ION 7300-series multifunction electricity and power quality meters have been approved by Britain's Office of Gas and Electricity Markets (OFGEM). The OFGEM approval confirms the suitability of the ION 7300™, ION 7330™ and ION 7350™ meters for energy metering applications across the United Kingdom, and within European countries that recognize IEC 60687 accuracy. According to David Sawyer of C-Matic Systems, UK agents for Power Measurement, the OFGEM certification will allow the ION® meters to be used in managed-building applications for power-sensitive businesses.
---
5G Wireless and UCLA Anderson School of Management Partner on Wireless Initiative
Marina del Rey, CA - 5G Wireless Communications, Inc. (OTCBB: FGWC ) announced that the 5G Wireless Wi-Fi solution will provide the wireless infrastructure for the UCLA Anderson School of Management.
"The major value of wireless is convenience," said Dr. Jason Frand, assistant dean and director, Anderson Computing and Information Services. According to Dr. Frand, UCLA Anderson School's faculty, staff and students can now work and be connected anywhere inside or outside the school's seven-building complex through one central access point that provides continuous coverage.
---
Smart Cards in Government 2004
March 9-10, 2004: Smart Cards in Government 2004. Hosted by the Smart Card Alliance. Looks at the adoption of smart cards across the federal government for physical access and computer security and expansion into financial payments. Held at the Hilton Crystal City, Arlington, Va. For more information, visit: www.smartcardalliance.org
---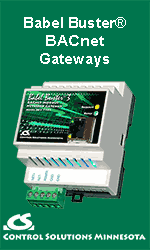 "Green" Sessions at the ASHRAE '04 Winter Meeting
Advice on Sustainable Design Provided in ASHRAE Tech Session ATLANTA - As Kermit the Frog has long lamented, "it's not easy being green." For HVAC&R designers who share the same sentiment, being green is about to get easier. The American Society of Heating, Refrigerating and Air-Conditioning Engineers' guide on sustainable building design will be introduced as part of its 2004 Winter Meeting technical program. The meeting will be held Jan. 24-28, Anaheim, Calif. Editor David Grumman, P.E., Grumman/Butkus Associates, Evanston, Ill., will present an overview of the book as part of a seminar, ASHRAE's GreenGuide, Green Buildings and LEED(tm), 10:15 a.m.-12:15 p.m., Sunday, Jan. 25. The GreenGuide is scheduled to be available at the meeting.
---
Ember's EM2420 RF solution unlocks new range of wireless monitoring and management applications
BOSTON - Ember Corporation released the first widely available, low-cost 2.4GHz /250Kbps RF solution that complies with the new IEEE 802.15.4 standard. The 802.15.4 standard makes wireless communication possible in demanding environments, such as building and industrial automation, asset management and national defense. Ember's EM2420 is the only wireless solution to combine a chip with an embedded networking software stack, making it the foundation of a new generation of wireless applications.
---
Costco Deploys EnFlex's eWebConnect for Enterprise Facility Information Management
Prescott, AZ - EnFlex Corp. announced that Costco Wholesale Corporation has deployed EnFlex's eWebConnect enterprise facility monitoring and control software at their corporate facility in Issaquah, Washington. Plans call for continued connection of warehouse systems to the central monitoring system throughout the next 24 months. Costco's new facility management infrastructure provides real-time energy information, web based management of existing control systems, and central alarm management with a low total cost of ownership due to the open architecture of the EnFlex software.
---
Bill Lydon Forms Business Development Company, Applied Marketing Concepts
Milwaukee, Wisconsin - Bill Lydon forms a technical business development company, Applied Marketing Concepts. Bill Lydon has been at the forefront of controls technology for years and is applying his skills and experience to assist control and automation companies grow their business with the founding of Applied Marketing Concepts. Bill has a rare combination of backgrounds that includes business development, technical design, controls, engineering, marketing and sales. For more information visit www.mrktgsolutions.com
---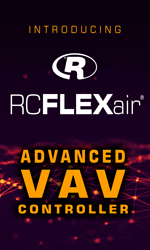 Unlicensed Broadband Wireless (UBW) Service a $2 Billion Market by 2008
November 18, 2003 -- The annual recurring revenue for access services based on unlicensed broadband wireless (UBW) technologies, currently at $250 million, will approach $2 billion by 2008, according to Unlicensed Broadband Wireless: Solutions and Applications, a new research report from Parks Associates. Residential service revenue will post the most dramatic growth, followed by the small enterprise (SME) market, and the UBW market will have an overall compound annual growth rate (CAGR) of approximately 50%. Unlicensed Broadband Wireless: Solutions and Applications provides analysis and forecasts of the highly complex UBW equipment and service markets. The report profiles more than 20 equipment vendors and their unlicensed products; analyzes different service market segments, including medium-to-large enterprise, SME, residential/SOHO, and MUSH; provides perspectives of incumbent carriers, wireless ISPs, and consumers; addresses market challenges; and forecasts service and equipment revenue growth.
For more information about Unlicensed Broadband Wireless: Solutions and Applications, contact Parks Associates at sales@parksassociates.com
---
The Watt Stopper's CodeSmartTM Initiative Provides Resources for Lighting Control Code Compliance
Santa Clara, CA - CodeSmartTM, The Watt Stopper's new energy code initiative, offers a wide range of resources for professionals looking to comply with energy code lighting controls provisions, such as ASHRAE 90.1 1999 and California's Title 24.The initiative includes an energy code web site, www.wattstopper.com/codesmart.html, featuring downloadable publications, code-compliant applications, and the latest information on code adoptions. Moreover, an Energy Code Quick Guide, available in print through The Watt Stopper or in PDF format via the web site, outlines several basic ways of meeting compliance requirements. In addition, The Watt Stopper provides a design library of code-compliant application solutions including the Lighting Control Best Practice Guides for Offices and Schools. The Watt Stopper has also recently published a series of technical bulletins exploring specific code compliance issues in depth.
---
Realcomm's Show Me The Budget Template
To help the industry's IT professionals, we have come up with a Budget Template showing potential projects and subsequent line items that should show up in the annual IT budget of a Commercial Real Estate owner and/or operator. By taking the time to fill in the details from your own company's budget, including the number of human resources allocated (people) and dollars allocated, you should be able to see the level of commitment your company has to using technology and automation as a strategic business tool. Click here to download the Budget Template
---


[Click Banner To Learn More]
[Home Page] [The Automator] [About] [Subscribe ] [Contact Us]