NEWS BRIEFS - Updated July 19, 2002
Teletrol Systems Develops Reusable Program Logic Components to Reduce Time and Error-proof Building Automation Applications












Manchester, New Hampshire (July 18, 2002) – Teletrol Systems Inc., an industry leader in building automation technology, announced today the development of Easel, its newest graphical development software for use in conjunction with Teletrol's eBuilding facility automation system.
Easel is used to develop reusable program logic blocks for the eBuilding Network Controller. Easel's program logic blocks implement generic, reusable control algorithms that can be subsequently linked to specific hardware and equipment for each application. As a result, users can develop and test solution components once and use them in multiple applications, reducing development time and error proofing the development process. Easel includes a block library incorporating commonly used HVAC, scheduling, alarm, and energy management functions that further reduce engineering and setup time.
---
Net-atHome(tm)2002: Going Beyond Concepts
November 13-15, 2002, Cannes Mandelieu, French Riviera
Workshop - Conference - Exhibition <http://www.Net-atHome.com/Event02>
The premier and largest event in Europe covering home networks and gateways, connected appliances and internet services.
Event Highlights - An intensive & comprehensive pre-conference Workshop (Nov. 13) - A highly strategic Conference (Nov. 14 & 15) - A very attractive Exhibition of cutting edge products & services (Nov. 14 & 15)
An excellent opportunity to network with your worldwide peers in a relaxed environment, with a targeted audience willing to spend time and money investigating the opportunities presented by the field.
---
Teletrol Systems Expands International Business with Partnerships in Brazil, Europe, Australia, and Asia
Manchester, New Hampshire (July 10, 2002) - Teletrol Systems Inc., an industry leader in building automation technology, announced today the expansion of its international business partnerships in Brazil, Germany, Italy, Australia, China, and Korea.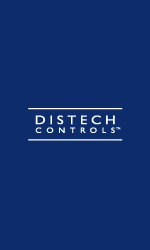 Actua Controls Ltda. of Sao Paulo recently signed a long-term agreement as Teletrol's Authorized Systems Integrator for Brazil. Actua Controls designs, installs, and services automation and energy management systems for a wide variety of customers throughout Brazil. Teletrol has also strengthened its global presence through an expanded agreement with Trilogy maintenance Solutions Pty. Ltd. Of Sydney, Australia, to provide sales and service for Teletrol products in Australia. The Sydney Opera House is among Trilogy's more noteworthy Teletrol projects. Teletrol has renewed and extended agreements with several long-standing international partners including Robert Koenig GmbH. & Co. KG. Of Düsseldorf, Germany, AUSY s.r.l. of Milan, Italy, Tsinghua TongFang of Beijing, China, and MR Engineering Co. Ltd. Of Seoul, Korea.
---
CABA's Intelligent Building Conference - Call for Speakers and Sponsors
Date: December 2-3, 2002 Location: Metro Toronto Convention Centre; Toronto, Canada
CALL FOR SPEAKERS
CABA invites speakers to submit presentation topics, abstracts and bios for the CABA Intelligent & Integrated Buildings Conference.
Full submission details available at: http://www.caba.org/iibc/iibc_call.html
Preliminary Agenda available at: http://www.caba.org/iibc/iibc_agenda.html
Deadline: July 31, 2002
Questions regarding speaking at this conference can be directed to Laura Chajkowski, CABA's Conferences & Events Director at
mailto:chajkowski@caba.org?subject=IIBC_Speaking .
CONFERENCE SPONSORSHIP
Take advantage of exciting sponsorship opportunities to ensure your organization and its products/services are highlighted to key people in the large building automation industry.
Further information on Sponsorship opportunities can be found at http://www.caba.org/iibc/iibc_sponsorship.html.
Or by calling Wendy Kwong, New Business Development Manager, at mailto:kwong@caba.org?subject=IIBC_Sponsorship .
---
Manual For Intelligent Energy Services
Atlanta, Georgia...Manual for Intelligent Energy Services, by Shirley J. Hansen, Ph.D., has just been published by The Fairmont Press. This book is dedicated to the front line manager of America's economic life blood: energy. It is designed to help owners and managers first assess their organization's energy conditions, and then determine the best outsourcing strategies for needed services. The author shares experiences drawn from over twenty-five years in the energy business and work in over 30 countries, and provides succinct case studies to expand on important points raised and to provide insight into their application. The final section takes into account recent events which have highlighted the unpredictable situation surrounding our energy supplies, as well as how to make the most of it.
For more information contact beth@aeecenter.org
---
General-Purpose Machine Vision Market Will Recover and Grow Briskly
Dedham, Massachusetts; July 10, 2002: The primary users of machine vision systems - the semiconductor and electronics industries - were particularly hard-hit in 2001. Recovery is expected and the worldwide market for General-Purpose Machine Vision (GPMV) for manufacturing industries is expected to grow at a healthy Compounded Annual Growth Rate (CAGR) of 8.9 percent over the next five years. The market was $860 million in 2001 and is forecasted to be over $1.3 billion in 2006, according to a new ARC Advisory Group study.
---
Opto 22 Offers Free SNAP Ultimate I/OÔ Training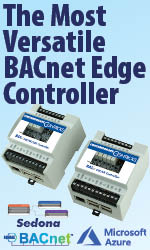 Company to Provide Complimentary Classes on Award-Winning Remote Monitoring, Control, and Data Acquisition System through 2002
Temecula, CA - July 10, 2002 - Opto 22, a manufacturer and developer of hardware and software for industrial automation, remote monitoring, and enterprise data acquisition applications, is announcing free training for its flagship SNAP Ultimate I/O system. Classes will be held at Opto 22 corporate headquarters in Temecula, California.
Opto 22 will offer its free SNAP Ultimate I/O training classes once a month beginning in July and lasting through the end of 2002. The four-day, hands-on classes will cover all the functionality of the SNAP Ultimate I/O system including system components, networking capabilities, and system configuration, diagnostics, and troubleshooting. Also covered will be the various communication methods with the hardware such as XML, SMTP, and SNMP over Ethernet or dial-up.
---
Wireless Data Networks to Thrive in the Home
Demand for flexible home network configurations and service provider rollout of wireless access points/residential gateways will drive growth in RF-based data-centric solutions
DALLAS, TX July 9, 2002 - Close to one-fifth of all U.S. households will have a home computer networking solution by 2006, and many of these data-centric networks will be wireless, according to Parks Associates' recent report Networks in the Home: Analysis and Forecasts. The flexibility of wireless networks, which use free spectrum in the 2.4 GHz and 5 GHz frequencies, has contributed to their growing appeal, and as this technology becomes more affordable, the total number of wireless nodes for data-centric home networks in the U.S. will grow from more than two million at the end of 2002 to nearly 20 million by the end of 2006.
---
Power Measurement and ADD Engineering Partner to Deliver ION Products in Russia
VICTORIA, BC -- July 08, 2002 -- Power Measurement, a leading provider of enterprise energy management systems, today announced the appointment of ADD Engineering of St. Petersburg, Russia as an authorized distributor of its line of ION® web-ready software and intelligent metering and control devices. The ION products, certified for sale in Russia by the national GOST standards organization, make it easy for commercial, industrial, and utility customers to control the cost, quality and reliability of their power. This arrangement presents an exciting opportunity for both companies, according to Rudi Carolsfeld, Power Measurement Sales Manager for Europe.
---
SIXNET Releases VersaTRAK® IPm(TM) Open-source RTU
SIXNET announces the release of the VersaTRAK IPm Remote Terminal Unit (RTU). VersaTRAK IPm is unique because it operates on an embedded LINUX platform. This means that it can provide users with both the power and flexibility of LINUX open-source software and the reliability of industrial grade hardware. VersaTRAK IPm is designed for datalogging, supervisory control and data acquisition (SCADA), and control applications.
User programs may be created using industry standard ISaGRAF IEC 6113-3 programming tools or a free LINUX compiler. A LINUX web server runs web pages created using any standard HTML development tools.
---
Samsung Camera Introduces "Samsung Viewer" Software for Remotely Monitoring and Recording Web Camera Images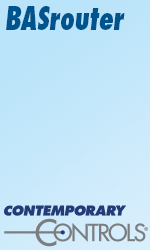 Secaucus, NJ, June 28, 2002 – Samsung Camera has announced the introduction of its new software for remotely monitoring and recording images from their Webthru line of internet-ready surveillance cameras and video servers. The SWC-146V "Samsung Viewer" software enables users to remotely monitor real-time images from Samsung Webthru camera servers and video servers and record them directly to a computer's hard drive via an intranet or the Internet.
---
Domosys releases commercial version of PowerBus™ Technology
Version 2.0 resulting of extensive beta testing to provide complete technology solution to control networking markets.
Quebec City, QC – June 26, 2002 – Domosys Corporation announced the commercial release, version 2.0, of its PowerBus™ Technology. This release consists of the latest PowerBus firmware for the Domosys U-Chip integrated circuits, as well as updates for the development and installation software tools. PowerBus Technology was developed to provide a mass-market control networking solution for residential, commercial, industrial, utility and transport markets. Its highly reliable Physical Layer coupled with its PowerLink Service, an automatic repeating mechanism embedded in every product, provides robust communication performance needed in harsh power line environments. The fact that the whole protocol stack resides in the flash memory of the U-Chip IC and can be upgraded in the field over the power line ensures that a PowerBus device can be upgraded to the latest firmware release easily at any time. No other control networking technology currently provides such simple upgrade capabilities. PowerBus also embeds a Security Service and can access the Internet through OPC or OSGi drivers.
---












FieldCentrix Announces Availability of FX e-Service Customer Self-Service Web Portal
Irvine, Calif. -June 26, 2002 - FieldCentrix®, the largest and most experienced wireless and Internet-based field service software provider, now offers FX e-ServiceT, an application that allows the customers of field service companies using FieldCentrix systems to request service and access work order status at any time using the Web. When integrated with FieldCentrix FX Mobile® software, the new e-service application provides the unique capability to truly deliver real-time information to service company customers.
FieldCentrix Extends Mobile Field Service Software Support to Laptop and Desktop PCs
Irvine, Calif. - June 17, 2002 - FieldCentrix®, the largest and most experienced provider of dispatch, mobile, Internet-based software for field service automation, today announced support for wireless laptop and desktop PCs for its FX Mobile® application. FieldCentrix also supports PDAs and handheld PCs; supporting laptops and desktops provides FieldCentrix customers with the most hardware choices available in the field service industry.
---
Trane Announces New Web Capabilities for Tracer Summit BAS
ST. PAUL, Minn. - Users of the Tracer Summit Building Automation System (BAS) can now have Web access to their facilities, using an Internet browser. Tracer Summit Web Server provides access to common operator functions, with no additional software to purchase, install, or maintain. BACnet-compliance lets users manage other systems from a common browser. Web Server can also utilize PDAs and cell phone communication.
---
Powerful RCM3000 Microprocessor Core Module for Rapid Embedded Systems Development
Davis, Calif. - The RCM3000 RabbitCore is Rabbit Semiconductor's most powerful and feature-packed microprocessor core module to date. Powered by the new Rabbit 3000 microprocessor, the RCM3000 is the ideal solution for designers who want to rapidly develop and implement embedded systems with fully integrated Ethernet connectivity. RabbitCores mount directly on a user-designed motherboard and act as the controlling microprocessor for the user's system. RabbitCores can interface with all manner of CMOS-compatible digital devices through the user's motherboard.
---
Opto 22 Recognizes AEC as Fastest Growing Distribution Partner of 2001
Temecula, CA - June 25, 2002 - Opto 22, a manufacturer and developer of hardware and software for industrial automation, remote monitoring, and enterprise data acquisition applications, has recognized Tokyo, Japan-based Asahi Electronics Co. LTD. (AEC) as its fastest growing international distribution partner of 2001.
AEC, a value-added systems integrator and solutions provider, is being honored as a top reseller of Opto 22 hardware and for its success in designing and integrating process control and automation solutions with Opto 22 products for customers in several industries including film processing and water and wastewater treatment.
---
OSGI News
Industry analysts predict that 10 million US homes will have home networks by 2003, and that the residential gateway market will grow to $2.4 billion by 2003. In addition, by 2006, nearly 9 percent of all autos in use are projected to have telematics systems. Below is one non-profit corporation that is working to define and promote these specifications for the delivery of managed services to networks in homes, cars and other environments.
The Open Services Gateway Initiative (OSGi), a consortium of leading companies, has rapidly developed product offerings and services that utilize the OSGi framework, which is based on an open, vendor-neutral, multiple-sourced specification.
---
Track Your Plant's Performance in Your Web Brower
ExperTune's PlantTriage (tm) now lets you track the performance of your plant, unit operation or loop in a web browser. PlantTriage continually monitors the plant and assesses its performance. Prioritize, trend or view your plant's performance history using your web browser. The browser-based views are self-customizable giving users the information they need, when they want it, in a format they can use.
---
BT Selects Axeda DRM for Remote Management of Emergency Generators
MANSFIELD, Mass.--June 24, 2002--Axeda Systems Inc. (NASDAQ: XEDA), the pioneer of the growing market for device relationship management (DRM) enterprise software and services, announced that BT, one of Europe's leading telecommunications groups, has selected the Axeda Supervisor(TM), a component of the Axeda Device Relationship Management System(TM), to enable remote monitoring and management of emergency power generators at BT's Aldershot U.K. site. Axeda has been awarded a contract for a pilot program to design and install an Axeda DRM(TM) System to provide BT engineers and operational staff with a Web-based monitoring system. The system will enable them to remotely start the generators in case of a power outage, to monitor power usage and uptime, and to store and retrieve historical data for performance analysis.
---
Security International 2003
Services International in association with Association of Security Professional (ASP) is organising Security International 2003 Exhibition and Conference to be held at Hotel Leela, Mumbai, India 12 – 14 February 2003.
Security International 2003 presents an ideal platform for decision makers from various vertical industries to access advanced & sophisticated products of Security & safety equipment along with the products ranging from traditional solutions such as safes, locks, manned security to hi-tech integrated systems and access control devices.
Exhibition Includes:
Security International 2003 International Exhibition on Security Technology.
iSecurity International 2003 International Exhibition on Information Technology Security.
Security Solutions India 2003 International Conference of Security Solutions, trends & Developments.
Visit www.servintonline.com for more information.
---
HAI Licenses Vicar Networks' Remote Device Management Platform
HAI, the leading manufacturer of integrated security and automation products since 1985, has announced that they have licensed Vicar Network's Remote Device Management (RDM) platform to deliver broadband-based remote access service for HAI customers. Vicar's RDM platform will extend HAI's functionality to deliver remote access for control of temperature, security, and lighting via the Internet or any digital cell phone.
---
[Home Page] [The Automator] [About] [Subscribe ] [Contact Us]