"Getting to There from Here"
Our authors provide great insight into our rapidly evolving industry.
Please take the time to read their valuable articles.
Articles - August 2002
Integrated Facilities Management Is Key Successful facilities management entails taking a holistic, performance-based approach to building automation and tracking key performance metrics in real time. ARC Advisory Group
Providing "Ventilation for Acceptable Indoor Air Quality" Requirements for compliance with ANSI/ASHRAE Standard 62-2001. Len Damiano, EBTRON, Inc.
The Business of System Integration The challenge for readers of this article is to revisit your definition of system integration and take the time to bring the full scope of services that you offer in better focus. John J. "Jack" Mc Gowan, CEM Energy Control Inc.
Control System Technologies Part 2 in series - If the Open versus Closed argument indicates Open (as it will in most cases) then the choice is effectively between Lon and BACnet. Jim Henry, National Marketing Manager, Electromation, Australia
Does Size Really Matter? At this point size should no longer matter in determining what opportunities we should pursue in the commercial buildings market. Any opportunity should be a good one for all of us. Frank Miraglia, Tri-State Technologies
Complete Infrastructure Picture EMC Corporation Gets the Complete Picture of their Infrastructure Health with e-Guardian® - Case Study Jonathan Buckley, VP, Marketing and Business Development, NetBrowser Communications.
Web Based Facilities Operations Guide Doing more with less by using Web-based anywhere information to amplify your existing building operational resources. Ken Sinclair, AutomatedBuildings.com
Can an Extranet Provide a Home for Web Based Facilities Operation? Where should we locate our Web Based Facilities Operation "WBFO"? Ken Sinclair, AutomatedBuildings.com
Articles - July 2002
Moving Forward! Are We? Will We Soon, or Ever? I predict a very strong movement to "occupant integrated" HVAC controls within the next decade. Thomas Hartman, The Hartman Company
Want Access to Your Building? Please State Your Name If the voice score is low, the Nuance system says, "I can't verify your voice print," and loops back to give the employee another chance to say his/her name. Priscilla B. Janson, Marketing Communications Manager, Andover Controls.
BAS or BS? Failure in the construction process to deliver working BAS to the client. Jim Henry, National Marketing Manager, Electromation, Australia
Direct Digital Control - A Guide to Distributed Building Automation The question that this article is posing to the readership is "Where should AutomatedBuildings.com training begin?" John J. "Jack" Mc Gowan, CEM Energy Control Inc.
The Pervasive Internet: The Future of Building Systems Building systems present a compelling argument for Pervasive Internet adoption, largely because of the number of disparate systems and the population of players that operate and maintain those systems, including OEMs, building managers, and service providers. Ian Barkin, Senior Research Analyst, Harbor Research, Inc.












Overcoming BMS Shortfalls by Managing Facilities As A Unified Network Of the hundreds-of-thousands of intelligent devices produced by manufacturers in Building Management System (BMS) space, many incompatibilities exist between these devices and their "device specific" communication protocols. Jonathan Buckley, VP, Marketing and Business Development, NetBrowser Communications.
Electrical Demand: Fact versus Fiction "It costs more to start it so I never turn it off". Often it's just not true. Charles Faulkner, EMG Energy Management Group Inc.
YourFacility.com The web based presentation of dynamic building information allows not only operators to operate from anywhere with full functionality, it allows interaction of contractors, equipment suppliers, and consultants to provide valuable feedback and feed-forward information to the building operating equation. Ken Sinclair, AutomatedBuildings.com.
Articles - June 2002
"Trends in Intelligent Buildings"
The "Right Stuff" What it takes to become a true building system integrator in today's world. Will Podgorski, Product Manager, Siemens Building Technologies, Inc., HVP Division, Staefa Control System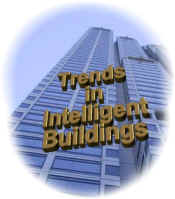 Brilliant Security for Intelligent Buildings The impact of fingerprint biometrics on security is profound - it verifies individuals rather than the cards they carry. Julia Webb, Vice President, Global Marketing, Bioscrypt Inc.
Online Automation Training…are you missing something? This seminar is linking building automation professionals on a global basis with a forum for learning and exploration of building automation and open systems topics. John J. "Jack" Mc Gowan, CEM Energy Control Inc..
Lighting in the Intelligent Building Until recent years the intelligent building was virtually inconceivable. Dannielle Furness, Marketing Manager, Dynalite Intelligent Light
Technology Supports the Village of Effective Work Information technology specialists must work with designers to ensure that the right technology is in the right places - and that the infrastructure has sufficient flexibility. Larry Leete Manager, Workplace Integration and Specification Marketing, The Wiremold Company
New Generation of Gas Detection Equipment Far-reaching International Standards and Regulations Requiring Refrigerant Leak Detection Still Not Generally Known Dr. Lorcan J. Maher, Managing Director, Murco Limited
Increased Focus on Online Training for Building Automation We are providing a virtual online classroom for specialized courses about the large building automation industry. Ken Sinclair, AutomatedBuildings.com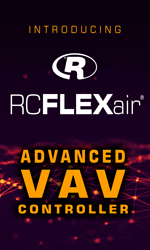 Previous Favourites
The articles most requested by our readers.
May/June
Clay Nesler, Director Advanced Marketing, Johnson Controls, Inc. Building Systems Commissioning: Let Technology do the Heavy Lifting
March/April
Edward H. Brzezowski P.E., Facility Energy Services, Inc. The Evolution and Future of Control Systems
January/February
Eric Craton and Dave Robin, Automated Logic Information Model: The Key to Integration
Nov/Dec
Steve Thomas, Johnson Controls, Inc. Our Industry Should Support New Division 17
Sept/Oct
John J. "Jack" Mc Gowan, Energy Control Inc What's New and Hot in the Building Automation Market?
July/Aug
Steve Tom, AutomatedLogic Web Based Control Systems The Devil is in the Details
May/June
Ken Sinclair, AutomatedBuildings.com, 11 Revolutionary Automation Trends in Large Buildings,
---


[Click Banner To Learn More]
[Home Page] [The Automator] [About] [Subscribe ] [Contact Us]