---
Across My Desk

snippets, blog bits, tweets, linkedIn posts, and url links that are about to fall off my desktop




Ken Sinclair

Founder, Owner, Publisher AutomatedBuildings.com
Every month there is a blizzard of information contained in the emails and newsletters that cross my desk on their way to AutomatedBuildings.com. Some of this information is not in the form of any type of content we can publish but I feel I should share with you these snippets, blog bits, Tweets, LinkedIn posts, and URL links that are about to fall off my desktop.
On a daily basis I tweet as @Ken_Sinclair https://twitter.com/Ken_Sinclair I actual now have a few moments ;-) https://twitter.com/Ken_Sinclair/moments
I tweet links I think will be of interest and part of our rapid industry evolution.

Also, http://automatedbuildings.com/ maintains this LinkedIn online blog for the magazine, a great place to interact.
I also write a column twice a month for Contractor Mag http://www.contractormag.com/author/Ken-Sinclair
And a column once a month for facilitiesnet Home of Building Operating Management & Facility Maintenance Decisions Magazines

But I still have stuff falling off my desk I feel I should share.
My Top Tweets, posts, podcasts, and video interviews
https://twitter.com/Ken_Sinclair
https://www.linkedin.com/in/ken-sinclair-8246965/detail/recent-activity/posts/
Other Industry Stuff
We are part of this More than 50 free seminars on a range of topics will keep you in-the-know. Conducted by experts representing top industry organizations, these sessions last from one to two hours, so you can learn something new in the classroom and still have plenty of time to spend visiting the exhibits.
Schedule now online please put us on your calendar.

Take full advantage of your time at the 2019 #AHRexpo and expand your expertise with our education sessions! Outlined on our website here http://automatedbuildings.com/frame_education.htm
It is with an extremely heavy heart that we announce the passing of Cochrane Supply's founder, Don Cochrane, Sr. Don passed away peacefully on Sunday, Nov. 25th at the age of 84. We deeply appreciate everyone's thoughts, kind words and support during this very difficult time.
ControlTalk NOW — Smart Buildings Videocast and PodCast for Week Ending Nov 18, 2018 features interviews with two industry experts: Scott Cochrane, president of Cochrane Supply and Engineering, a multi-award-winning company and a leading Industrial IoT Supplier, and Arthur Alter, VP of Business Development at Acuity Brands, who tells us that DGLUX is back, and in a big way. Also, the 2018 ControlTrends Awards Finalists have been announced.
CTA Preview of Voting Ballot I wanted to see a complete preview of all my options before I got to the business of casting my votes.
Leo SaLem our Edge-You-Cator of the Year Twitter Moment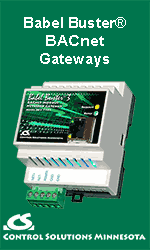 We need to take an 'Agile' approach to education and teach students what they need to know 'now' Leo has been in the industry almost as long as me. As you can see by his bio below, he has kept an open mind and is vested deeply in edge-ifcation.
Current Perspectives on the Internet of Things: Summary of keynotes IoT Days Rotterdam 2017 and 2018. In 2013, from out Rotterdam University of Applied Sciences, I started to organise the Rotterdam edition of the International Internet of Things Day (with Martin Pot at that time). The event grew bigger over the years and had many speakers. See this publication of their thoughts from the last two editions.
ASHRAE Leadership Addresses Canada House of Commons Standing Committee on Natural Resources ATLANTA (Nov. 21, 2018) - Sheila J. Hayter, P.E. 2018-2019 ASHRAE president, and Darryl K. Boyce, P.Eng., 2018-2019 ASHRAE president-elect, testified before the Standing Committee on Natural Resources at the House of Commons of Canada on Tuesday, Nov. 20.

Our contributing Editor Brad White P.Eng, MASc President, SES Consulting Inc. is also presenting in Ottawa I was working as consultant as the original SES in 1975 U of A when Darryl K. Boyce, P.Eng., 2018-2019 ASHRAE president-elect was a working student.
Designing and bidding an IoT and Integrated Platform isn't what it used to be. Traditional controls contractors used to bid Division 23, and focused only on the building's HVAC and control systems. Now that most building systems are connected to the Internet, a need for a better understanding of networks and the different network solutions available is crucial to our industry. Integrators and MSIs are now expected to be familiar with bidding Division 25 - Integrated Automation. This change in our industry introduces several challenges, such as:
SAFE SANITATION SHOULD NOT BE A GIFT.
But for 2.4 billion people worldwide without toilets, it's a gift that saves lives. By donating to Shitty Gifts, you'll support Sanitation First in its mission to build toilets for the communities that need them most.

---


[Click Banner To Learn More]
[Home Page] [The Automator] [About] [Subscribe ] [Contact Us]