Editorial Comments

&
2003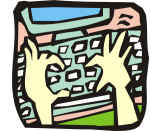 Our web site experienced more than a 10% growth last month. Thank you industry.
There is a lot of excitement in the industry!
The growing desire of progressive building owners to use web based solutions which have attractive Return on Investments or "ROI" is driving this excitement.
The digital office revolution in their own and clients space has prepared building owners to grasp the potential of cost effective web based upgrades to existing and new buildings to increase, insure and communicate client comfort at the lowest energy and manpower costs.
Moving to the next level of advanced digital buildings for owners is easily achievable now because of our industry's present position which includes a myriad of web based solutions. This position allows us to lead in the world's dynamic / interactive data integration revolution, bringing working examples such as Dynamic Energy Accounting, Indoor Air Quality, Client Comfort Communication & Control interfaces, etc.
For us to achieve this goal we must look at repackaging our conservative industry which originally evolved selling thermostats, control valves and other devices. We must rapidly evolve into the exciting identity that makes web based information and interactions come alive with connections to the real world.
I was pleased to be asked to provide my comments to the BuildConn advisory board which has created the concept of a Council of Advanced Building Systems. Although this concept grew out of the BuildConn advisory board, my input to the group was to make the scope larger than their highly focused integration group by involving building owners, designers, industry marketers, and the end users in their council. In short make it an "industry melting pot". This new body, Council of Advanced Building Systems, will bring together all players involved in buildings systems with members from all disciplines including HVAC/R, Access Control, IT, Lighting, CCTV, Security and Integration technologies.
There is a concern in the industry that because the council concept was created by the BuildConn group that it is simply an extension of their excellent efforts towards providing critical cross industry information.
I believe the council's effect will be the summation of it's members' efforts. If the members are concerned about the direction and scope, then the members will make the necessary changes. The council or an offshoot of it must provide critical industry marketing and positioning. Although there may be some over all questions the fact that the BuildConn group is prepared to assemble the council as part of their efforts deserves industry support.
The council spokesperson, Anto Budiardjo, the conceptor of the Building Connection Forum Buildconn, is presently assembling a group of industry leaders for a steering committee to guide development. A group of founding members will also be assembled as a demonstration of total industry commitment. Please join me in providing your support to this Council.
The AHR Expo was a huge success with a lot of excitement. Read our Chicago in Review for more details on this incredible industry event.
January
Industry buzz is;
Have you seen the new CABA Technology Roadmap for Intelligent Buildings? This document is the focal point for our industry to get on with the task of repackaging and reinvention of the large building automation industry. I have dedicated my February Engineered System Building Automation Column to this topic.
What do you think of Internet 0? Make sure you read Building Intelligence & the Internet
"system was referred to as "Internet 0," because it sought to create a layer below today's Internet that provides a foundation for its interface to the physical world" This may bring a big change to our industry.
The end of January is the AHRExpo.com and we will be posting information as we receive it. Please come to our free sessions http://www.ahrexpo.com/meetings/sessions.html and provide us your input.
Also please check out our AHR Expo Product Previews.
Every month AutomatedBuildings.com passes a new milestone or becomes involved in a new way with our industry. Here is a brief summary.
Growth: Our circulation for November measured by monthly served sessions was 30,276 and by unique IP addresses was 12,960. Since the average user session is 12 minutes that is over 6000 hours a month of online communication with our industry. It has been an amazing four years since the start of AutomatedBuildings.com.
Welcome our latest sponsors:
Richards-Zeta Building Intelligence known as RZ to its worldwide family of dealers, has dedicated itself to the manufacture of flexible, powerful and inexpensive controls for Building Automation.
RLE Technologies is a leading provider of leak detection and web-based monitoring solutions. Our unique, reliable, and economical controllers and patented cables for leak detection are designed to protect data centers, water-cooled lasers, and other machinery. Our Falcon web-based monitoring and alarm product line enables remote, cost-effective monitoring of your facility's critical infrastructure of HVAC systems, UPSs, battery banks, generators, PDUs, switchgear, and other equipment.
NetBrowser Communications is the patent holder for the world's first direct-connect, IP-based critical facilities monitoring system, which allows companies to manage their diverse, dispersed facilities machinery from one browser view, in order to achieve increased uptime, greater asset utilization, and better operating efficiencies, in their mission-critical facilities.
PureChoice - offers a patented PureTracT Air Monitoring System --continuous, real-time IAQ monitoring, featuring unique Nose® Monitors with five parameters.
AutomatedBuildings.com industry activities
Sponsor and content provider for BuilConn who brings together manufacturers, distributors, integrators, contractors and dealers in the security and HVAC industries – To learn about and discuss technical and relevant issues.

Monthly Building Automation Column since August 2000 for Engineered Systems has allowed us to share the excellent online content of AutomatedBuildings.com plus my ideas with the print reading world.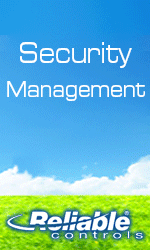 We are now planning "The Sequel" to our AutomatedBuildings.com and Engineered Systems' joint venture "Web Based Facilities Operations Guide". This was the supplement to Engineered Systems' August 2002 issue. Controlling Convergence is scheduled for the Engineered Systems' April 2003 issue.
In addition to the above, I have again re-emerged as a Consultant operating as Sinclair Energy Services Ltd on an over 1 million square foot project. I have been challenged with the task of taking my web based operations ramblings and making them into reality. It is a fun project and appears to be easier than I thought as vendors have made great progress in providing us web interfaces.
Be sure to read our articles plus our archived articles and interviews.
Our recent venture into online training has been well received and we again see value in providing the online training service and connection to other related online services. Good trained Building Automation personnel are hard to find and we hope that by providing an easy method to learn about our complex industry we can help.
Thanks to all Our Sponsors for allowing us to provide our industry online information service to you for free.
---


[Click Banner To Learn More]
[Home Page] [The Automator] [About] [Subscribe ] [Contact Us]