Articles - February 2003
Our authors provide insight into our rapidly evolving industry.
Please take the time to read their valuable articles.
Commissioning The fifth in a series of articles on the delivery of BMCSs to our clients. Jim Henry, National Marketing Manager Electromation, Australia
Web-Based Automation Access to real-time information anywhere, anytime through an Internet-enabled automation system is the real value of this technology. John J. "Jack" Mc Gowan, CEM Energy Control Inc
Innovations in Water Leak Detection Technology Water leaks can originate from many sources such as air conditioning units, cold-water chillers, water supply and return lines, clogged drains, damaged skylights or windows, construction errors, or even condensation drips. Cam Rogers, Manager, Sales Channel & Business Development, RLE Technologies
Improve Facilities and Building Management Software and Handheld Devices can Dramatically Improve Facilities and Building Management Eitan Shibi, President, Techs4Biz Corporation
Repackaging the Large Building Automation Industry I feel that a general overhaul is necessary and serious repackaging of us as a new industry is required. Ken Sinclair, AutomatedBuildings.com
Articles - January 2003












Taking Responsibility for Success Part 5 - Strengthening Weak Links to Higher Performing Buildings. This series targets weak links in the chain of building design and construction that require strengthening for these anticipated advances to be realized. Thomas Hartman, The Hartman Company
A "Black Box" ...what Building Automation needs! John J. "Jack" Mc Gowan, CEM Energy Control Inc
The Quest for Environmentally Friendly Control Systems Measurement of the standby consumption showed the ballasts were actually drawing a massive 6.75 watts each, meaning the tower would burn 162 Kilowatts with no lights on. Terry Bonham, Engineering Services Manager, Dynalite
Facility Management Information Systems Integrated FMIS are being implemented by many large organizations in order to more effectively plan, operate and maintain their facilities and capital assets. Don Dennis, P.Eng., CFM, President of FmT Consultants Ltd.
ASHRAE STANDARD 62 Ventilation for Acceptable Indoor Air Quality Analysis and Recommendations It should be clear to the design profession that the dynamic nature of mechanical ventilation requires dynamic control. Being a rate based standard, continuous airflow measurement should be a central component of any effective control strategy to assure acceptable indoor air quality. David S. Dougan, President & Leonard A. Damiano, V.P. Sales & Marketing, Ebtron, Inc.
A Personal Perspective of The Building Automation Industry in Great Britain What you soon realized is that the "usual" was what we would consider in America a total Energy Management package already built into the strategy of how they would control the buildings. Robert Hodgson, RH Consulting
An Introduction to Smart, Open Property Automation This article will explore property automation from a "device-up" perspective beginning with characteristics of a good device network to establishing the benefits of an open system and finally presenting a case for advanced facility management based on open, interoperable device networks. Kevin Lynch, Director of Channel Marketing, Echelon Corporation
Everyday Office Environment Exemplifies Energy Efficiency Echelon has implemented a system that will save money every day through lower operating costs and lower maintenance costs. Gentry Clements, Echelon Case Study
Direct Digital Controls I believe the possibilities of this type of technology for the future is unlimited. From the space shuttle to the refrigerator in our homes, almost every mechanical device we can think of requires some type of control, and in most all cases it will be Direct Digital Control. Roger J. Des Rosiers, Course Paper
Connect the Dots that are our Industry (.com & .org) Ken Sinclair, AutomatedBuildings.com
Improving Occupancy Integration with Web Technology It is all about a better interface with the end-user. Ken Sinclair, AutomatedBuildings.com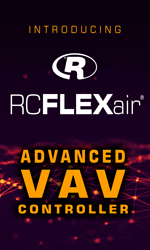 February
John J. "Jack" Mc Gowan, CEM Energy Control Inc Web-Based Automation
January
David S. Dougan, President & Leonard A. Damiano, V.P. Sales & Marketing, Ebtron, Inc. ASHRAE STANDARD 62 Ventilation for Acceptable Indoor Air Quality Analysis and Recommendations
John J. "Jack" Mc Gowan, CEM A "Black Box"
December
Thomas Zaban, P.Eng., VP Marketing, Reliable Controls BACnet - A Marketing Perspective
November
John J. "Jack" Mc Gowan, CEM, Energy Control Inc. Real-time Energy Dashboard™
Ken Sinclair, AutomatedBuildings.com Industry Focus Shifts to Web Convergence
October
Steve Tom, PE, PhD, Director Technical Information, Automated Logic Corporation Web Accessible Control Systems - Lessons Learned
Jonathan Buckley VP, Marketing & Business Development & Jay H. Hartley, Ph.D. Senior Software Engineer, Netbrowser Communications Your Building Management System May Be Compromising Your Company's Security
September
Steve Tom, PE, PhD, Director Technical Information, Automated Logic Corporation Web-Based Control Systems - Doing more with more
Jim Henry, National Marketing Manager, Electromation, Australia Specifying Control Systems
August
Ken Sinclair, AutomatedBuildings.com Web Based Facilities Operations Guide
July
John J. "Jack" Mc Gowan, CEM Energy Control Inc. Direct Digital Control - A Guide to Distributed Building Automation
May/June
Clay Nesler, Director Advanced Marketing, Johnson Controls, Inc. Building Systems Commissioning: Let Technology do the Heavy Lifting
March/April
Edward H. Brzezowski P.E., Facility Energy Services, Inc. The Evolution and Future of Control Systems
---

[Click Banner To Learn More]
[Home Page] [The Automator] [About] [Subscribe ] [Contact Us]