New Products - February 2003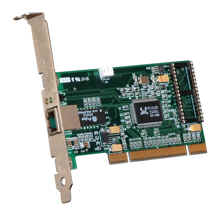 Ethernet Interface Card for PCI Bus Saves Energy and Moves Information Faster
Contemporary Controls has announced a new Ethernet Network Interface Card (NIC) that moves traffic in building automation applications at 100 Mbps. The IEPCI-100T links PCI Bus compatible computers to Ethernet local area networks or fieldbuses. The card supports both 10BASE-T Mbps and 100BASE-TX Mbps signaling via a shielded RJ-45 connector. It monitors fieldbus data and employs Nway Auto-negotiation to automatically invoke the appropriate interface circuitry depending on the speed of the connection. A boot ROM socket (up to 128K-bytes) is provided for diskless system operation.
For more information visit www.ccontrols.com
---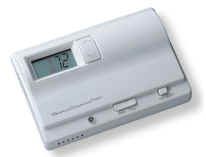 ICM Launches Newest Addition to SimpleComfort® Thermostats Product Line
Chicago, IL, - ICM Corporation, a leading manufacturer of HVACR controls, announced the SC 3801, the newest addition to its popular SimpleComfort® Thermostat product line. The SC 3801's unique configuration mode allows the thermostat to be configurable for many different applications, including heat pump, heat/cool, programmable, non-programmable, single-stage or two-stage. The new SC 3801 thermostats can also be configured as an auto or manual changeover. The exclusive SimplesetÒ seven day programming allows the user to program each day individually or copy it for the entire the week.
For more information visit the company's web site at www.icmcontrols.com.
---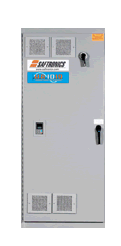 New Saftronics HR 1018 Electronic Drive Exceeds IEEE 519
Fort Myers, FL - Saftronics Inc. announces the introduction of a new pre-packaged multi-phase, Variable Frequency Drive designed for HVAC applications. The HR1018 package combines the latest in 18-pulse technology with the Saftronics' industry proven AC variable torque vector drive for exceptional energy efficiency and low harmonic distortion.
This UL508 design provides the user with clean power operation that meets or exceeds the IEEE-519 standard without the use of external chokes or filters. The pre-packaged drive system provides lower installed costs and higher reliability than is available from older drive technology. Typical current distortion measurements from the HR1018 range from 3 to 4%, measured at the drive terminals. The HR1018 drive is packaged in a single floor-mounted NEMA 12 positive pressure ventilated enclosure for easy installation.
For more information visit www.saftronics.com/hvac/
---

New WN-100 Motion Sensor Nightlight Saves Energy and Provides Comfort in Hotel Guestrooms
Santa Clara, CA - The Watt Stopper introduces the WN-100 Motion Sensor Nightlight, designed to both save energy in hotel bathrooms and to provide comfort for hotel guests. The WN-100 uses passive infrared (PIR) technology to detect occupancy and turns lights off when the bathroom is vacant. As a convenience to hotel guests, a light-emitting diode (LED) provides nightlighting when lights are off.
Further information is available at www.WattStopper.com
---
New Products - January 2003












Andover Controls Introduces web.Client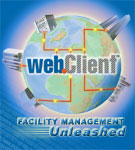 Manage Your Entire Facility:
...from a Single Browser Interface
For more information visit www.andovercontrols.com
---
Industrial Ethernet NIM Designed for Difficult Environments

Downers Grove, Illinois - Contemporary ControlsÒ has introduced an Industrial Ethernet Network Interface Module (NIM) designed for the building automation industry. It meets UL864 fire and smoke requirements for monitoring alarm systems.
It links ISA bus compatible computers to Ethernet local area networks. The IEISA-10T2 supports both the 10BASE-T and 10BASE-2 network media interfaces via RJ-45 and BNC connectors respectively. Connection to either interface is automatically sensed and selected by the module.
For more information visit www.ccontrols.com
---
Large Capacity Poke-Thru is Scrub Water Compliant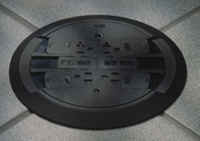 WEST HARTFORD, Conn. - The Walker® RC4 Series poke-thru device from The Wiremold Company - the industry's largest capacity flush poke-thru device - now exceeds forthcoming UL standards for scrub water exclusion. Beginning in June 2003, new standards under UL514A will require that the power compartments of poke-thru devices meet the carpet test for scrub water exclusion. The Wiremold Company has redesigned the RC4 poke-thru device to not only meet this standard, but also to meet the current and more stringent tile floor requirement. Thus, this poke-thru device is approved for use on tile/terrazzo, carpet, and wood floors.
For more information visit www.wiremold.com
---
---


[Click Banner To Learn More]
[Home Page] [The Automator] [About] [Subscribe ] [Contact Us]