---
Integrating Automation, and Helping it Scale





In facilities management Automation 2.0 is about harnessing AI and IoT to generate ongoing and real-time value creation in built assets, enabling far more viable and agile business models for FMs and CREs.





Prabhu Ramachandran
Founder and CEO
Facilio Inc.

The facilities management industry is undergoing a steady but dramatic change driven by the possibilities of technology. The hardware-based solutions, prevalent since the introduction of automation in building systems, are being transformed with the use of the software. A new era of optimal and highly efficient solutions is taking shape through the next generation in AI, and IoT enabled integrated management and efficient energy use. Real-time and unified visibility, and highly responsive management and operational advantages are empowering CRE owners and FMs in an evolution from passive asset management to active value creation.

Built spaces are one of the elements that form the very basis of human civilization. With the rapid urbanization of the entire world projected to transform the way people live, the emergence of Smart Cities, Smart Buildings and Smart Infrastructure is inevitable. AI and IoT based solutions are leading the way in enabling the efficient, convenient-led and people-centric societies of tomorrow.

Integrating Automation, and helping it scale
Modern buildings have been enhanced by automation dramatically in the last two decades. From security and optimized environments to waste disposal and peripheral services, every aspect of the modern built space has been subject to technological intervention. Legacy BMS models, however, have had siloed and mutually isolated solutions, limited to individual buildings. The Smart Building revolution has now converged with the Smart City momentum, creating a demand for integrated solutions that are not only data-led and intelligent but also connected and scalable across portfolios of buildings.

Proprietary sensors to control, maintain and administer infrastructure have been the norm for automation. However, the data-driven approach made possible by AI and IoT-led, software-based applications, is disrupting how modern day buildings are managed. Not only in terms of integrating systems and insights for one building, but also by helping CRE owners and FM's scale these efficiencies across portfolios. Analyzing and contextualizing data to generate real-time actionable insights enables informed decisions, better occupant experience and a highly resource-efficient and predictive business model for CREs and FMs. Together, AI & IoT can help CRE owners and FM's manage building operations, maintenance and sustainability performances under one umbrella. But automated intelligence is now moving into its next phase to enable efficiencies through solutions that are real-time, data-led, and unified, but in the cloud.

Beyond sensors: Cloud-based and data-driven facilities management
Some of the primary concerns of facilities managers has been the management of multiple mechanical assets; coordinating service providers and workforces and; the management of multiple sites coherently. From an occupant perspective, being able to access environmental control, services and access control – among other functions – generates another set of desired outcomes.

Clearly, leveraging technology to achieve these results can help address the concerns around all the three elements that drive these needs - people, sustainability, and machines. The ability to create optimal conditions across these parameters in real-time can enable continuous operational efficiencies, sustainability and enhanced occupant comfort.

The connectivity of IoT and the intelligence of AI transforms the facilities experience for users and creates ideal outcomes in workforce operations and building performance. In this context Cloud computing based SaaS solutions can have a tremendous impact in integrating end-to-end solutions that address maintenance, operations, sustainability, and tenant experience cohesively, across assets and portfolios. Not only does a Cloud deployment allow unrestricted flow of the entire available set of data streams being generated, it also enables easy and continuous access for all stakeholders.

Automation 2.0 – Continuous real-time facilities management like never before
The mechanization of society was always about adding a high degree of convenience and the ability to process outcomes for large numbers of people or machines. With technology adding distributed processing power, inter-connectivity of mechanized elements and data-driven decision making, automation is no longer simply about ease of use. This newly empowered automation can aim for macro efficiencies that were previously unavailable to infrastructure administrators i.e. automation is now moving beyond basic controls or maintenance or energy efficiency and is extending to day-to-day facilities management.

Contemporary CREs are looking for decisive competitive advantages and differentiation as operators of smart, modern, service-led and integrated facilities. Legacy CAFM systems are limited in their ability to proactively manage facilities or offer the agility & flexibility that a real-time, predictive model demands. In facilities management Automation 2.0 is about harnessing AI and IoT to generate ongoing and real-time value creation in built assets, enabling far more viable and agile business models for FMs and CREs. And the cascading benefits are aplenty. By embedding this software-led approach at the core of everyday operations, continuous efficiencies can be realized, across the board. a) Centrally integrated technologies work better, scale faster and provide enhanced customer experiences. b) The result is dramatically improved quality and empowered teams that deliver value-added services. c) Real-time data analysis allows FM's to monitor and address issues faster, predict anomalies and proactively manage facilities. d) The resulting seamless experience for occupants translates into greater return on investment for CRE owners as well.

Essentially, the positives are across the board and the improvements all-encompassing.

Predictable systems are the basis for enhanced administration
In a hyper-connected world, human beings are becoming accustomed to an unprecedented level of convenience in every activity they indulge in. And this expectation is not just in speed and quality, but also in a continuum of the speed and quality. And delivering such efficiencies, continuously, can be greatly enhanced by centralizing data.

Centralizing automation data allows FMs and CRE owners to learn from patterns and apply at scale. This predictive capability empowers them to understand patterns of consumption, usage, etc., and deliver optimal outcomes continuously.

Software and Data as the enablers of cohesion between stakeholders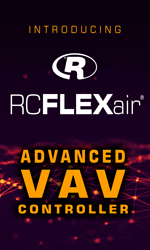 Facilities management involves a lot of stakeholders, and it is influenced by the needs of even more. For a system as complex and diverse to perform optimally, it needs all these entities to be on the same page and be confident of an outcome that is the best possible one for the bigger picture. A unified and centralized software led approach means wider exposure of the automation data to a broader set of stakeholders. And this is another truly transformative aspect of AI and IoT enabled Smart Facilities Management – its ability to introduce each stakeholder to the real-time performance of the building and to the predictive outcomes based on past patterns. This helps all teams to collaborate and for people-machines—sustainability to work in tandem, enabling continuous and agile operations.

With buildings assuming strategic importance as structures of urban consumption and competence, cities and nations are diverting their energies to reimagine how these facilities are managed. Facilities Management has transitioned from sensor-based automation to real-time, data-led decision-making. And in its next phase of automated intelligence, the software will emerge as the key enabler, accessed from the cloud, centralized to offer seamless transparency across building portfolios, making continuous efficiency a sustainable practice.

This new era of smart facilities management led by AI & IoT is moving the function out of the BMS Room and into the Board Room.

The tide has turned.

---
About the author
Prabhu Ramachandran is the founder and CEO of Facilio Inc., headquartered in Atlanta (US). Facilio is a facilities optimization platform that harnesses IoT and AI to drive real-time operational efficiency across real-estate portfolios. Prabhu's career spans over 18 years of product, business and customer experience focused on enterprise-scale software for IoT-based connected services, sustainable building solutions, and telecom network management.

About Facilio:
Headquartered in Atlanta, Georgia (US), with operations in Chennai, India, Facilio is a facilities optimization platform that harnesses IoT and AI to drive real-time operational efficiency across real-estate portfolios. It offers an all-in-one software suite to help facilities centrally manage maintenance, operations, sustainability, and tenant experience, in one place. Funded by Accel.com and founded by enterprise SaaS and IoT veterans, Facilio was established in May 2017 and started its operations in 2018. For more information, please visit: https://facilio.com/


---

[Click Banner To Learn More]
[Home Page] [The Automator] [About] [Subscribe ] [Contact Us]