---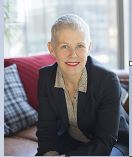 EMAIL INTERVIEW – Ken Sinclair and Deb Noller
Deb Noller, CEO of Switch Automation
---
Facilities management as we know it is dead
"Very shortly, facilities management as we know it today will be dead, and a whole new digital model will spring up and take its place." Deb Noller, CEO of Switch Automation, envisions a tech-inspired shift will close the gap between real estate and all other technology-adopting industries. Moreover, this will also improve building management, creating brand new business models and revenue streams.
Sinclair: I've heard you mention 'digital model' quite a bit lately—what do you mean by that and how do you see this transformation playing out in our industry??

Noller: Every CRE business that matters is transitioning from a labor-based model to a digital facilities management model. I see digital facilities management as a world where we pair facilities managers' deep-rooted skills with technology in one central location. FMs are often the unsung heroes who spend their days preventing catastrophes, saving money, fulfilling tenant requests and ensuring that large portfolios operate smoothly. The digital FM will still maintain that responsibility, but now will be armed with technology to streamline their efforts and improve the bottom-line. Bring these talented FMs together in one room, with a central command and control center at their finger-tips and you unleash an entirely new method, ripe for revenue innovation.

As I always say, timing is everything. Smart building technology creates new value and efficiency that compounds over time, meaning the big industry winners and losers are being established as we speak.

Sinclair: 'Going digital' to streamline existing business models seems obvious enough; but how do you explain brand new revenue streams to a large, traditional industry like commercial real estate?

Noller: Real estate is the biggest asset class that exists and yet, the industry has been largely overlooked and slow to adopt change, until now. With all the data that commercial buildings generate, it will be impossible to manage without a digital shift in the RE industry.

Uber didn't build technology, bring that into the market, and try and sell it to taxi drivers. Instead, they created interesting, easy to use tech that scaled, immediately creating a whole new market.

Like the taxi drivers, traditional building services companies are defending an existing market. They are defending the indefensible. So who will be the new entrants? The innovative companies and clients, disenchanted with the status quo will drive change by adopting new technologies and business models to create whole new industries.

Sinclair: Are we honestly there yet? To the 'Uber'-tipping point?

Noller: Yes. The good news is that the landscape is really starting to change — largely because the incentives are aligning, encouraging companies to transition. Historically the adoption of proptech has been slow, but change is now becoming rapid and widespread.

Much of this change is being driven by the property owners and operators that are becoming more customer-centric, fueled by a desire to deliver a superior occupant experience.

The industry has caught up and we are seeing most real estate companies making significant efforts to control the collection, ownership and accessibility of their own data. They're migrating their biz from the old-world FM model to a digital FM model. Forward-thinking services companies are migrating their business to a digital model to improve service and profitability.

This is because the underlying technologies are now more available, easier to retro-fit and cost effective than ever.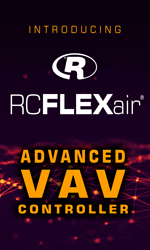 Sinclair: Where would an organization even start to build out a digital facilities model?

Noller: I recently did an interview with Disrupt CRE where I proposed three tips for how to survive this digital transformation of our industry. As I stated there, I believe we need to start simple and start now rather than letting the unknown obstacles of the near future paralyze us into 'business as usual.'

First, build the foundation of your data strategy. Gain stakeholder agreement on what success looks like. Assemble the right team. Have finance, procurement, IT and facilities departments at the table. Identify the project sponsor who can bring everyone together toward the same goal. Understand that this is true corporate change and put a strong project sponsor in place. Consider the data strategy that works best for you—how will you aggregate, host, govern, use and secure your data? Consider what you're going to DO with the data you collect and understand the unique business drivers that you need to prioritize.

The second thing is to get the foundational infrastructure right. This is about getting your cybersecurity policies right, getting your architecture right, getting your data policies right, and not just trialing every shiny I.T. device that's on the market right now.

Finally, look to your existing data and systems, because your organization probably already owns a range of resources to leverage. If you get these integrated first and take advantage of them, you'll immediately drive ROI. These early wins can help gain support from the rest of your organization to support the subsequent phases of your program.

Commercial buildings are generating way more data than ever before. This is a brand-new and lucrative opportunity for many people in the industry, so you really need to start now.


---


[Click Banner To Learn More]
[Home Page] [The Automator] [About] [Subscribe ] [Contact Us]