---
Versatile Edge Controllers Powered by Raspberry Pi



Advanced features, convenient form factor, and cloud connectivity – giving you the ability to make any attached equipment a cloud-connected asset



Zach Netsov


Product Specialist,


Contemporary Controls

Contributing Editor
The wait is over! BASpi-Edge controllers are now available. At Contemporary Controls, we're huge proponents of the concept of open control and built our BAScontrol series on the idea of open software and free programming tools. The BASpi series was the next logical extension of that idea. The BASpi series has been a hit with both enthusiasts and professionals alike since its initial release in March 2018. The new BASpi-Edge series introduces a lot more advanced features, convenient form factor, and cloud connectivity – giving you the ability to make any attached equipment a cloud-connected asset.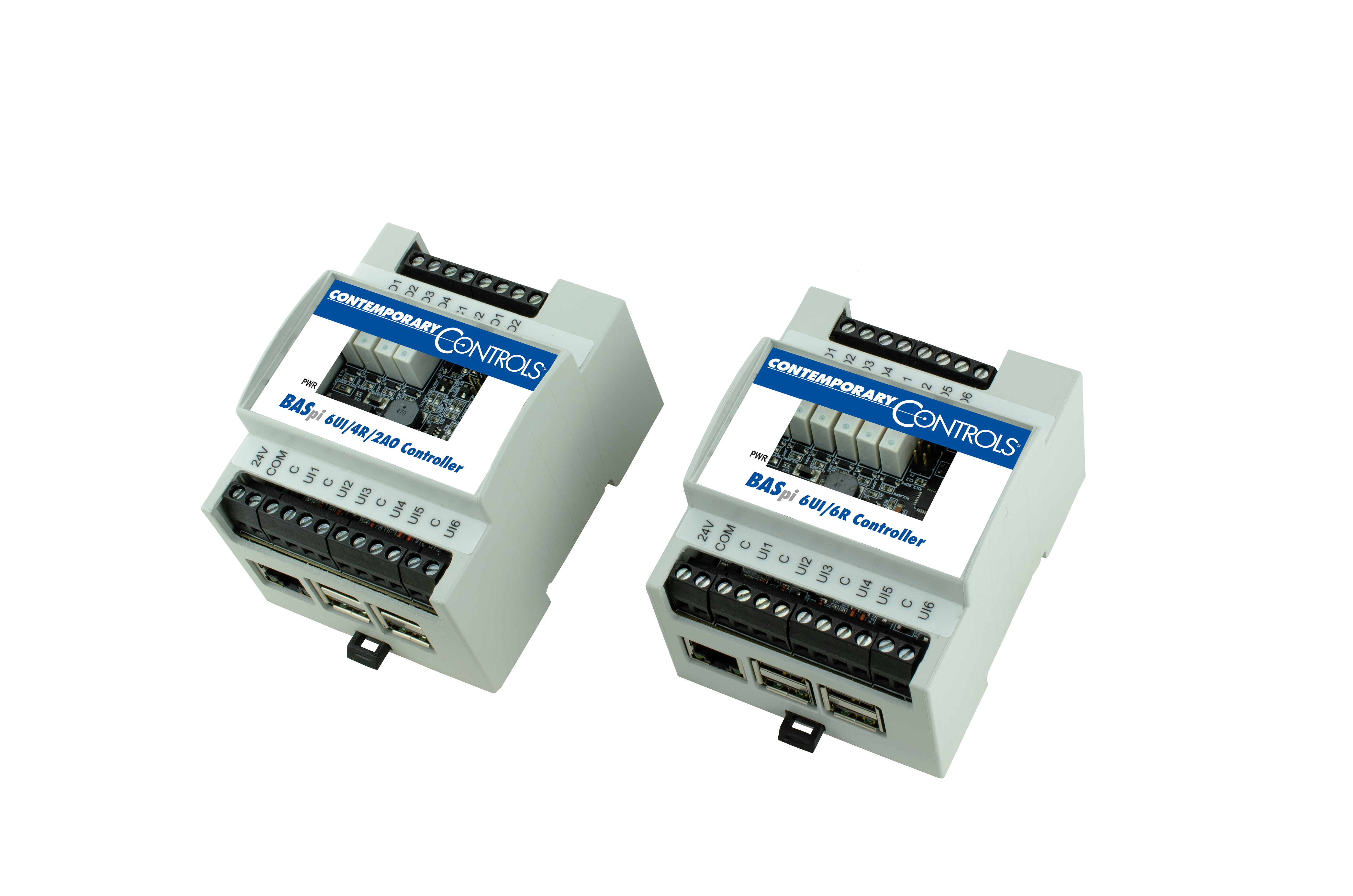 The BASpi-Edge are 12-point controllers powered by the mighty Raspberry Pi 3 inside and hardened by pairing it with our field-proven 24 VAC/VDC power supply and I/O circuitry, an industrial micro SD card, and DIN-rail/panel mounted enclosure – allowing them to be conveniently installed in control cabinets and safely interface with standard building automation signals. These Ethernet and Wi-Fi connected, BACnet compliant, Sedona programmable edge controllers are fully web page configurable and come standard with advanced features such as BACnet client/server, schedules, email alarms/notifications, weather service, web-based customizable dashboard served over an IP connection or directly out of the resident HDMI port, and secure cloud connectivity to Azure IoT Central SaaS (software as a service). These advanced features make the BASpi-Edge extremely versatile and suitable for a wide array of standalone or BACnet supervised applications. Cloud connectivity is optional, but it provides excellent global asset management and supervision capabilities in multi-site building applications, or multibranch store or retail chains.
Azure IoT Central is a ready-to-use hosted IoT application platform which allows you to focus on your domain expertise rather than the backend plumbing of building an IoT solution from scratch. The BASpi-Edge cloud connection is quick and easy to set up thanks to Shared Access Signature (SAS) connection authentication and TLS (Transport Layer Security) data encryption. This allows the user to upload select, processed, triggered, or all BASpi-Edge point data to the cloud securely where it can be trended, visualized, analyzed, alarmed, and accessed from anywhere – giving your applications the mobility and global accessibility you have been looking for. The Azure IoT Central web UI lets you monitor device conditions, create rules, and manage devices and their data throughout their life cycle. Furthermore, it enables you to act on device insights by extending IoT intelligence into line-of-business applications.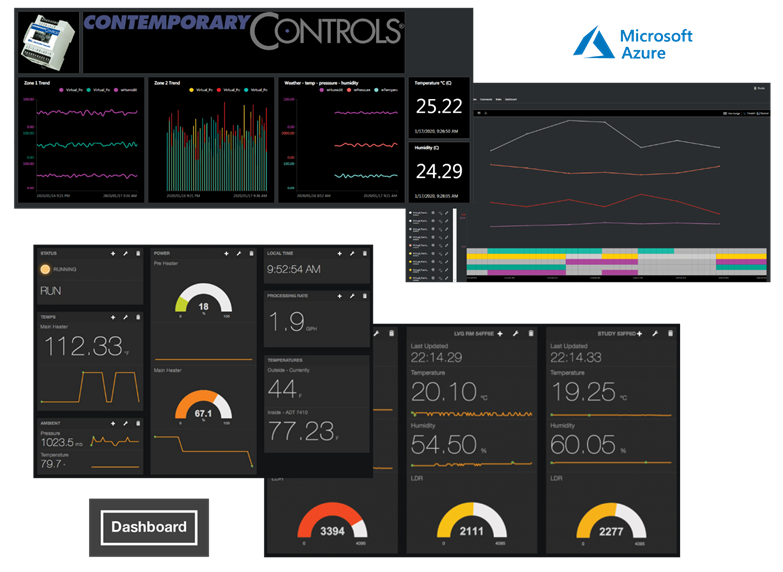 Unique to the BASpi-Edge is a resident HDMI port which can be used to set up an HMI (human-machine interface) to the attached equipment, or simply monitor equipment parameters from any IP connected device in the building such as a PC or Android screen. The graphical dashboard can be customized and accessed over Ethernet, Wi-Fi, or directly out of the resident HDMI port. A built-in library of graphical widgets such as gauges, charts, sliders, or buttons is used to display and/or control BASpi-Edge point values. Graphical dashboards allow you to easily visualize your automation application and/or provide a human-machine interface.
Multiple emails can be configured to be sent to different email addresses for alarm or notification purposes. Emails are secure using SSL/TLS encryption while supporting most common secure email servers. The values of any or all BASpi-Edge variables can be embedded in the message.
Multiple weekly schedules with configurable holidays and exceptions are web page configurable. A corresponding schedule component for each schedule is used to trigger wire sheet control logic.
Weather forecast data obtained from the free weather web service openweathermap.org can be assigned to virtual points. Temperature, pressure, humidity, wind speed, wind direction, rainy condition, snow condition, and cloudy condition weather parameters are supported.
BASpi-Edge is license-free and comes with free software tools – the BAScontrol Toolset which is offered as a free download and consists of the Sedona Application Editor (SAE), BASbackup project utility, and BASemulator for BASpi-Edge emulation on PC.
For more information on this product and more subscribe to our Newsletter

---


[Click Banner To Learn More]
[Home Page] [The Automator] [About] [Subscribe ] [Contact Us]