---

The LED ECG ZITARES wiz and the EXELIQO software form a single unit – connectivity and intelligent control for greater flexibility
Megatrends such as digitalisation or the Internet of Things will fundamentally change lighting technology in coming years. Solutions are in demand that bring together intelligent control, connectivity, flexibility and the possibility to individualise. Today, the new LED electronic control gear units from the OEM Systems Group in the ZITARES wiz series already point the way towards this networked future. The LED ECGs represent a high-performance unit together with the correspondingly new EXELIQO software.

An open interface provides maximum flexibility
ZITARES wiz offers a decisive advantage with the digital Z-COM interface. The open protocol (API) enables luminaire producers to custom-connect their communication modules and sensors to their specific needs. The intelligence is decentralised – each luminaire becomes an intelligent node within the building network.

The high speed of bidirectional communication between the ECG and connected components provides high levels of lighting convenience – completely without noticeable delay times as often experienced in larger DALI applications. In addition to the Z-COM interface, the electronic control gear units also feature a standardised DALI interface.

Four main focus applications
• Wireless control: Communication modules connected via Bluetooth for example to the Z-COM interface enable ZITARES wiz to regulate the light without need of additional control lines. This cuts installation effort significantly. Supplementary central controllers are superfluous, enabling simple scalability.

• Light management: The open Z-COM interface means easy integration of sensors, e.g. for presence detection and the daylight-dependent light control of luminaires.

• Programming of parameters: Parameters and functions are flexibly adaptable and modifiable both during luminaire production and subsequently. For example, adaption of the LED operating current or to ensure constant lumen output (CLO) over the complete life time.

• Monitoring & maintenance: Individual ECG operating data can be recorded. This provides completely new possibilities for predictive maintenance and the measurement of energy consumption.

ECG and software as a high-performance unit
The intelligent ECG forms a high-performance unit together with the also newly developed EXELIQO application software. Desired configurations, ECG functions and settings are individually implemented with the software. These include precise setting of output current, temperature-dependent control of output current, compensation of LED degradation (CLO) and measuring of the ECG temperature. The complete system scores with its open architecture, so that users can already today efficiently and flexibly implement future-safe solutions such as networked systems or simple data exchange.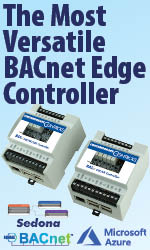 The first generation of the ZITARES wiz electronic control gear unit – the series is being consistently expanded in the coming months – is accompanied by matched system components. These include the Bluetooth module based on reliable technology from CASAMBI and a daylight- and presence sensor for direct connection to the electronic control gear unit. In addition to these system components available from OEM Systems Group, luminaire producers can also integrate other components and technologies (e.g. ZigBee, EnOcean etc.) – matching these to the Z-COM interface is possible thanks to the open source platform.

About OEM Systems Group
OEM Systems Group employs around 950 people at five core locations around the world. With high levels of technology expertise in Germany, Spain, China, the Philippines and India, extensive resources are available for research, development and production. Own production sites are located in Europe and Asia.
The BAG electronics product brand represents state-of-the-art electronic solutions with a specific focus on pioneering LED components such as intelligent ECGs, individual LED modules and smart software applications. BAG solutions create a strong basis for future-proof OEM products.
The ZALUX product brand specialises in the development and production of luminaires functioning with complete reliability and long lifespans in extreme conditions such as heat, humidity and low temperatures. ZALUX is the European market leader for luminaires with higher protection ratings.

For detailed information see: www.OEM-Systems.com

---


[Click Banner To Learn More]
[Home Page] [The Automator] [About] [Subscribe ] [Contact Us]