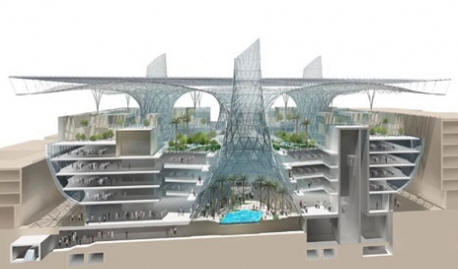 One of the world's largest integrated photovoltaic systems and the world's largest solar thermal driven cooling and dehumidification system. The complex will utilize sustainable materials and feature integrated wind turbines, outdoor air quality monitors. Building generates more energy than it consumes.
The NewEnergy Paradigm
Jack Mc Gowan, CEM, Energy Control Inc.
.Buildings and ET
Anto Budiardjo, Clasma Events Inc.
The Enemy Within
Thomas Hartman, P E The Hartman Company
Using Structured Cable Solutions For BAS
Jim Sinopoli PE, RCDD, Smart Buildings
OPC Security
Eric Murphy, BSc, PEng, MatrikonOPC
Save 18% on Energy Costs
Christina Inge, Spinwave Systems, Inc.
Wireless Sensor Networks Move Onto The Internet
Brian Bohlig, Arch Rock Corporation
New Book DDC For HVAC
Barbara Ragusa, LAMA Books
New Our RSS news feed rendered into HTML


News Feed (Needs a RSS Feed Reader)
Resource Links, Software,
New Links, Want to Subscribe
Events Calendar, Want Ads,
Seeking a New Career? Employment Ads.