---

Integrating Demand Response into Overall Energy Efficiency on a College Campus

Steve Schaefer,
Senior Vice President Sales & Marketing, EnergyConnect Inc.
Demand response participation continues to grow in awareness and popularity, particularly among colleges and universities who recognize the adoption of innovative demand response technologies and services as a significant way to both leverage existing building automation systems and fund additional efficiency, conservation and sustainability efforts.











In the case of Delaware Valley College, enrollment in EnergyConnect's demand response program in 2006 is credited for having launched a campus wide spirit of energy conservation that continues to gain momentum and generate income. The money that Delaware Valley College has earned by participating actively in the demand response program has been integral to the introduction and funding of a broad range of programs and capital improvements aimed towards developing a more sustainable campus. EnergyConnect's demand response services enable a smarter, more sustainable power grid while creating additional profit for participating companies.
Delaware Valley College is not alone in using demand response to reduce energy consumption and to create earnings streams that can be used to finance additional energy conservation efforts. As evidenced by the recent enrollment numbers in PJM's 2008 Interruptible Load Response (ILR) program, many institutions are now embracing the benefits of demand response.
As part of the PJM program, Delaware Valley College was one of thousands of institutions to commit to reducing power when called upon, typically on the hottest days of the year. Over 2,000 Megawatts of energy have been committed in the PJM region this year, and EnergyConnect's enrolled participants are committed to reducing approximately 200 Megawatts (MW) of power when called upon.
Beyond participation in the PJM ILR program, numerous academic institutions throughout the country have recognized the benefits of enrolling in demand response programs year round, earning back money while reducing their overall energy usage as well. EnergyConnect counts 35 academic institutions in its national customer base.
Building on a History of Energy Conservation and Environmental Awareness
Originally founded in 1896 as the National Farm School, Delaware Valley College is a private, co-educational four-year college located on more than 571 acres in Bucks County, Pennsylvania. The school remains dedicated to maintaining several active farms on campus while also focusing on business administration, criminal justice, and secondary education. Combined, there are 170,000 square feet of facility space on the campus, including a number of active farms for dairy and swine, as well as an equine center and orchards.
Delaware Valley College was first introduced to demand response in 2006 when, under the direction of then President Thomas C. Learner, the school enrolled in a voluntary demand response program that allowed the college to proactively shape energy consumption and sell electricity back to the grid during times of peak demand or high energy prices. The President was on an AICUP (the Association of Independent Colleges & Universities of Pennsylvania) committee for demand response. AICUP organized a series of seminars across the state to roll out the program to its membership. This program was met with enthusiasm at all levels of the institution, from the Director of Facilities, to the Board of Trustees and current President Joseph Brosnan, to the 2,000 full and part-time students who attend the school.
Today, Delaware Valley College participates in both PJM's real time demand response program and its Interruptible Load Response program. Last year, the college earned monthly stand-by payments for enrolling capacity in the ILR program, while being called on to curtail load only once between May and September. Delaware College has become so adept at shifting its energy load and reducing energy consumption that it can drop between 200 and 400 KW of load at any given time, depending on the time of year.
Since July 2007, Delaware Valley College has earned more than $25,000 by participating in demand response. This additional income has been leveraged even further, as the school's success in the area of demand response has spurred them to look into making improvements on other aspects of their infrastructure. Upon close inspection of the sewer bills, the college identified a way to save approximately $40,000 by reducing storm water infiltration into the campus's storm drains. An additional $10,000 was saved when the school renegotiated their natural gas contract.
Delaware Valley College's success with demand response would not be possible without the easy, hands on access to EnergyConnect's web-based demand response platform that allows them to leverage their existing building automation systems to shape, adjust and shed load in response to real time prices in the energy market. The platform puts electricity consumption patterns and real time information about the wholesale electricity market in one place, making it possible to remotely access the program at anytime.
With access to the college's various building systems and electricity market data available on one comprehensive platform, the school's facility manager devotes only a few minutes each day to bid into the electricity market and move loads around. Also, the financial screens have been very helpful to Delaware Valley College in preparing reports on the program's earnings.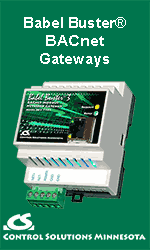 In response to their early success, it was important for Delaware Valley College to take things one step further. After programming the load shedding strategy, the facilities manager sends emails to the entire campus on days when electricity prices are high, requesting that everyone "power down." In this way, the energy team successfully affects a change at all levels of the organization, including the most discretionary electricity load.
As part of their load shedding during emergency curtailment events, or peak prices, the campus's automated temperature controls for chillers and fans allow them to shed load in response to a curtailment event. The automatic pumps for the campus's 50,000 gallon water tower can also be switched to an emergency generator during times of peak electricity demand. During times of very high prices or during an emergency curtailment event, an e-mail is sent out campus wide to turn off unneeded equipment such as lights, copy machines and coffee pots. The campus response has exceeded expectations and led to earnings which were twice as high as initial expectations.
The success with demand response is contagious: in addition to closely examining its natural gas contracts and addressing storm water run off, Delaware Valley College is also looking closely at its sewer bills, propane purchases and additional energy conservation projects that will prepare the college for future changes in electricity prices, particularly in 2010 when the electric rate caps come off. Most valuable has been the opportunity to use operational savings rather than invested capital to fund these initiatives, enhancements and upgrades to the campus infrastructure. To date, Delaware Valley College has:
Installed 150 motion detectors throughout the campus so that lights go on when people enter rooms and turn off when people exit rooms, to minimize wasted electricity from lighting unoccupied spaces.

Purchased new, better insulated windows, and also offset the expenditures surrounding a campus wide project to insulate pipes and reduce storm water infiltration into the sewers.

Leveraged a recent building control system upgrade to help initiate the demand response strategies.

Received the highest award from "American Schools and Universities" magazine for one of their new dormitories.
Conclusion
Several factors can be credited for contributing to the success Delaware Valley College is having with demand response. First and foremost, the program has been embraced and supported at all levels of the organization, from the office of the President on down to the Director of Operations and the students themselves. Success is further ensured by being able to effectively leverage existing building automation control systems to affect the load shifting strategies.
Many building automation companies now recognize this new market opportunity and are beginning to package more sophisticated demand response capabilities in their product lines and build service organizations to support these customer opportunities. Finally, partnering with an experienced demand response service provider who can offer guidance, transaction and settlement services with the electricity market is a sure way to ensure that the income generating aspect of the program works smoothly and efficiently. Ted Staniewicz, who is the Director of Physical Plant Operations at Delaware Valley College, says his EnergyConnect Account Manager, Don Burns, "Is always available- a part of my team." Any initial skepticism was removed when Ted attended an EnergyConnect User Group meeting for AICUP members and was able to discuss demand response strategies with his peers at other institutions.
As Staniewicz said about the program, "Working with EnergyConnect's demand response program has revolutionized the way we manage our energy consumption, allowing us to reduce our overall energy use and generate new cash streams that can be directed towards future energy efficiency efforts."
---

[Click Banner To Learn More]
[Home Page] [The Automator] [About] [Subscribe ] [Contact Us]