---
Our interview section allows busy industry leaders to quickly provide insight into rapidly evolving industry issues. If you have subject matter or industry issues you would like insight into or would like to be interviewed yourself contact us. sinclair@automatedbuildings.com











April 2008
Buildings as Virtual Peaking Plants
Peter Kelly-Detwiler, Vice President of Energy Technology Services, Constellation NewEnergy
The NewEnergy Alliance, a group committed to driving innovation in the building automation industry that will create smarter, more energy responsive buildings.
Demand Response Thermostats
Steve Smith, Director of Sales and Marketing, Honeywell Utility Solutions
Honeywell UtilityPRO is a new touchscreen programmable thermostat built especially for utility-sponsored demand response programs.
The Energy Revolution at BuilConn
Anto Budiardjo, Clasma Events Inc.
There are 6 events co-located with BuilConn this year, all part of what we call ConnectivityWeek.
Connectivity Week - 2008
Denis Du Bois, Editor of Energy Priorities Magazine & Anto Budiardjo, President, CEO Clasma Events
"Empowering the Energy Revolution"
Buildy Update '08
Frank Capuano, President, Strata Resource Inc
The Award for an Industry of Innovation and Intelligent Connections
Vaisala Humidity Measurement Training Seminars
Bruce McDuffee, Marketing Manager and Humidity Trainer, Vaisala North America.
The seminar covers topics such as Humidity Theory, Psychometric Calculations, Sensor Technology, Good Measurement Practice, Calibration and Choosing the Correct Instrument.
HVACReducation.net
Chris Hickman, Building Automation Control Specialist
HVACReducation.net works with industry experts to provide challenging and comprehensive online education, online assessments and online technical reviews to the HVACR industry.
Energy Asset Management With EnterpriseDX
Keith E. Gipson, CTO, PhoenixESG
We monitor large, multi-site customer facilities (thousands of sites and counting).
CABA's Convergence of Green and Intelligent Buildings Study
Ron Zimmer, President & CEO Continental Automated Buildings Association (CABA)
Our objective through this study is to provide strategic recommendations that will can demonstrate the positive environmental impact of today's intelligent, integrated building systems and building technology solutions. In other words, this research will determine specific methods in which property owners and building designers can reduce energy consumption and costs, increase the profitability of their building stock through investments in intelligent building technologies, while at the same time reducing the deleterious effects of energy consumption such as pollution and emissions.
March 2008
The Focus at Automated Logic
Lauren Kolb, Executive Vice President, Automated Logic Corporation
The latest strategic focus at Automated Logic involves building company-owned, customer-focused branches in select markets that enable us to continue our goal of bringing leadership, innovation and simplicity to the complexities of building controls.
MEP Jobs
Jeff Dickey-Chasins is VP Marketing, MEP Jobs
MEP Jobs is the leading supplier of jobs and skilled industry talent for the mechanical, electrical, and plumbing industries.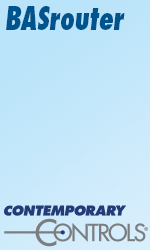 Green Intelligent Buildings Conference
April 2-3, 2008 Hyatt Regency Baltimore
Engineered Systems Magazine
The Energy Imperative
Gregg Dixon, Senior VP of Sales and Business Development, EnerNOC
Energy management is more than just good for the environment and local communities – it's primarily good for the bottom line.
Industry Certification
Jim Sinopoli, Principal, Sinopoli and Associates
There is definitely a need for manufacturer-independent certification to legitimize and provide credibility to the industry.
The Virtual Building Operations Center
George B. Huettel, PE, President, Cyrus Technologies, Inc.
A VBOC approach towards building controls is not only more user friendly for the average tenant or consumer of information, but it is kept up and running by the outsourced supplier.
Vote Buildy in 2008
Frank Capuano, President, Strata Resource Inc
The Award for an Industry of Innovation and Intelligent Connections
The Interviewer gets Interviewed
In a twist of roles this month the interviewer gets interviewed By George Thomas, President of Contemporary Controls. for their newsletter The Extension.
---
---

[Click Banner To Learn More]
[Home Page] [The Automator] [About] [Subscribe ] [Contact Us]