---
Where to Get a Building Automation Degree





In this article, we highlight a select few universities that are at the forefront of building automation system (BAS) curriculum.


Scott Holstein
Marketing Manager
Computrols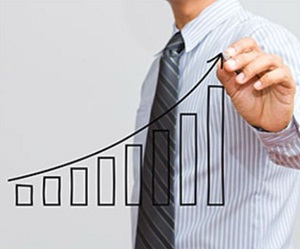 The building automation industry is growing, and the trend doesn't appear to be changing any time soon. According to research by IHS Technology via this Buildings.com article, the market for building automation equipment is projected to grow by more than 40% over the next five years.
If you are familiar with the industry, you are likely aware of the talent and knowledge gap between the seasoned veterans and industry newcomers. With many building engineers, system engineers, and controls specialists approaching retirement, there is a need for fresh talent in the industry. While fresh talent and enthusiasm are certainly needed, how is the knowledge gap being addressed?
Luckily, a handful of universities are beginning to recognize the growth potential of this industry and are adjusting their program offerings accordingly. In this article, we highlight a select few universities that are at the forefront of building automation system (BAS) curriculum:
School: Georgia Tech – Professional Education
Program Description: Explore the design principles and practical applications of modern energy management systems, ISOs, and RTOs. Examine hardware, software, communications, and user interfaces. Develop a clear understanding of the philosophy of modern power system operations and the role of energy management systems, their design, and actual implementation. Survey past and current practices, as well as trends in the state-of-the-art design of energy management systems. Discuss new requirements imposed by deregulation, open access, and competition.
Contact Information: A.P. "Sakis" Meliopoulos
School: Delaware Technical Community College
Program Description: If you are interested in applying advanced technologies to construct, maintain and repair buildings and support energy conservation and sustainability, consider the Building Automation Systems (BAS) option in Delaware Tech's Energy Management Program. In this course of study, you'll gain an understanding of building mechanical-electrical systems in today's "built environment" and the tools to measure and improve energy efficiency. You'll learn how to monitor and control building systems using direct digital controls (DDC) to increase energy efficiency, systems reliability, and occupant comfort and safety in high-performance buildings.
Contact Information: Jennifer Clemons (email)

School: Laney College
Course Description: "Control Technicians" or "Building Automation Technicians" present an emerging and rapidly expanding market of high-wage employment for community college graduates. Their skill sets will also be needed for increasing green workforce demands to implement energy management, efficiency, and sustainability measures in buildings. Laney has developed an in-depth curricular pathway for students to gain expertise in maintaining, programming, and troubleshooting building control systems. Energy efficiency theory and best practices are interwoven throughout the entire course sequence.
Contact Information: Nick Kyriakopedi

School: Penn College
Course Description: The purpose of the Bachelor of Science degree in Building Automation Technology is to offer students with foundational skills in areas the of electrical, electromechanical maintenance, HVAC, mechatronics engineering or robotics automation the knowledge and skills to continue in a thriving career area related to building automation and controls technology. This major is designed as a two-plus-two program. After completing and petitioning to graduate with the appropriate two-year A.A.S. degree (Electrical Technology (EL), Electromechanical Maintenance Technology (MT), Heating, Ventilation & Air Conditioning Technology (HV), Mechatronics Engineering Technology (MH) and Electronics and Computer Engineering Technology, Robotics and Automation Emphasis (RO) students can obtain a baccalaureate degree with an additional two years of coursework.
Contact Information: Art Counterman
Editor's notes
This is a great resource for our industry I wish to add to it; I am aware of the following Canadian Building Automation certifications.
NEW Advanced Diploma in Building Automation – Electromechanical Engineering Technology https://www.georgebrown.ca/buildingautomation/
Building Controls and Energy Management for a Sustainable Future https://www.bcit.ca/study/programs/5095adcert
BES430 - BUILDING AUTOMATION SYSTEM DESIGN http://www.nait.ca/course_bes430.htm

Building Automation System Operations http://www.algonquincollege.com/acce/program/building-automation-system-operations/
The Building Automation Systems Technician program
ttps://www.bestctr.org/program/building-automation-systems/


---
About the Author

About Scott Holstein
Scott Holstein took over as Marketing Manager for Computrols in early 2016 and has since entrenched himself in the building automation industry. Holstein writes articles for the Computrols blog, ControlTrends, and AutomatedBuildings.com and spoken at a number of industry events. Some of his specialties outside of sales and marketing include new technology trends in smart buildings, energy efficiency strategies, and the internet of things.

---


[Click Banner To Learn More]
[Home Page] [The Automator] [About] [Subscribe ] [Contact Us]